Whether you're a foodie at heart or not, this itinerary will definitely bring out the foodie in you. Here's a complete guide to a weekend exploring the heart of Greater Palm Springs, from where to dine to all of the activities in-between.
Day 1
Morning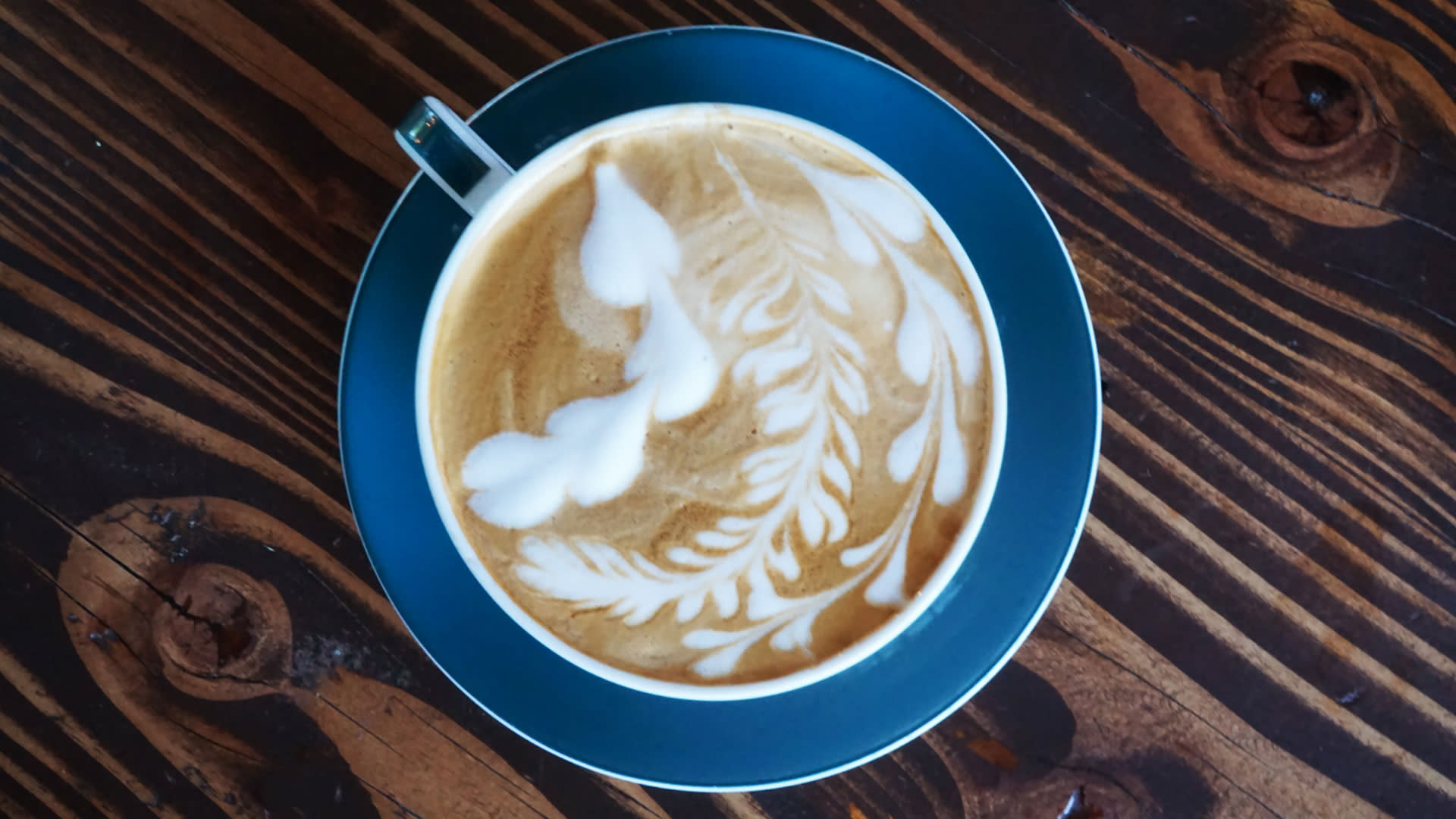 Before your morning adventures, start the day with your caffeine of choice at IW Coffee. They serve locally roasted Joshua Tree Coffee Company coffee, plus interesting takes like nitro-black cold brew or even a chaitro, a nitro-infused chai tea. Made-to-order food options range from breakfast scrambles and bagel sandwiches to avocado toast and house-made granola.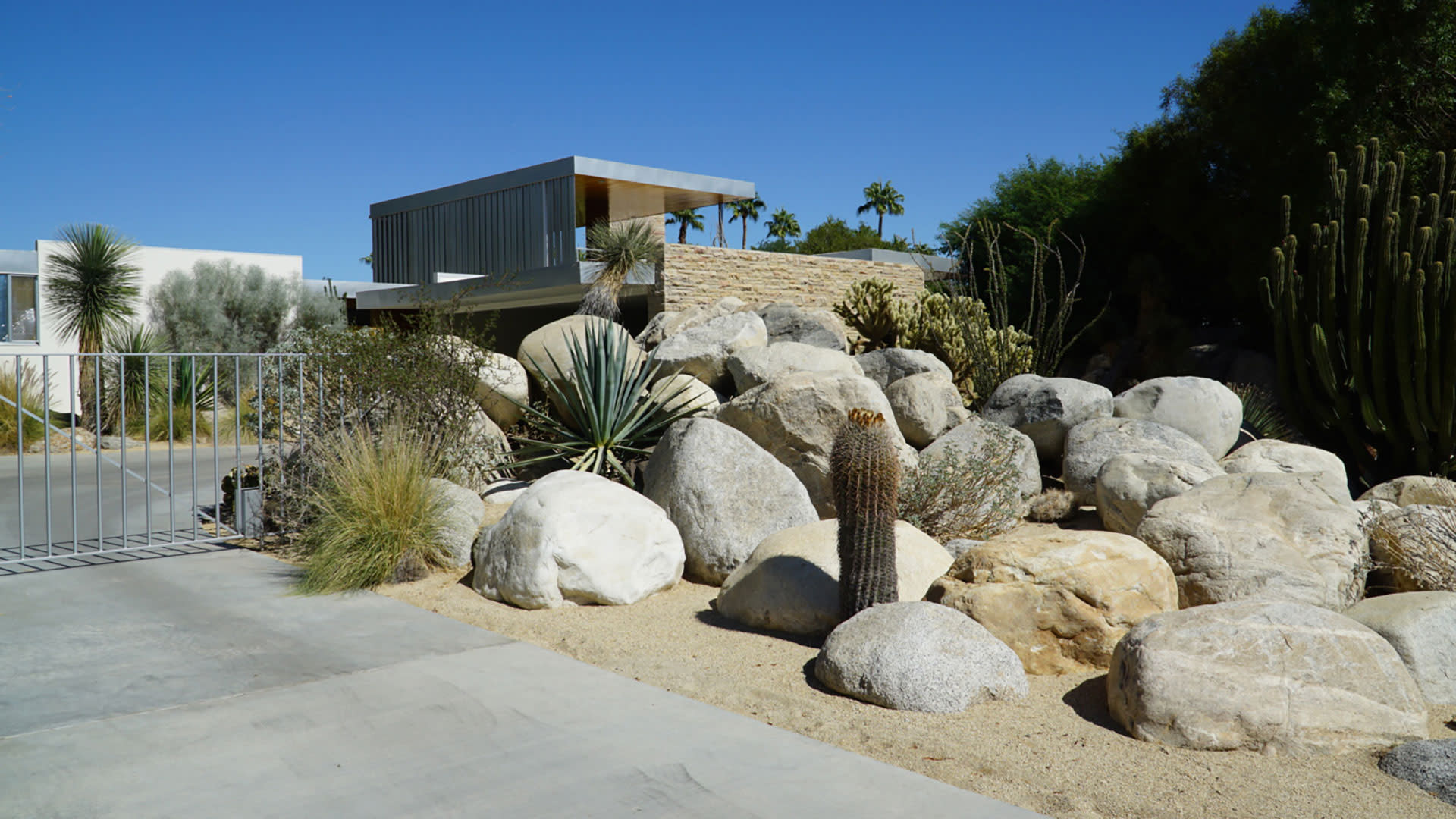 If you're interested in architecture, design or history—or if you just want to get in on Old Hollywood gossip—the Mod Squad tours are for you. Get design inspiration as you tour Palm Springs with a witty tour guide from an air-conditioned van Bring your camera, too: there are plenty of opportunities to hop out for the perfect Instagram shot.
Afternoon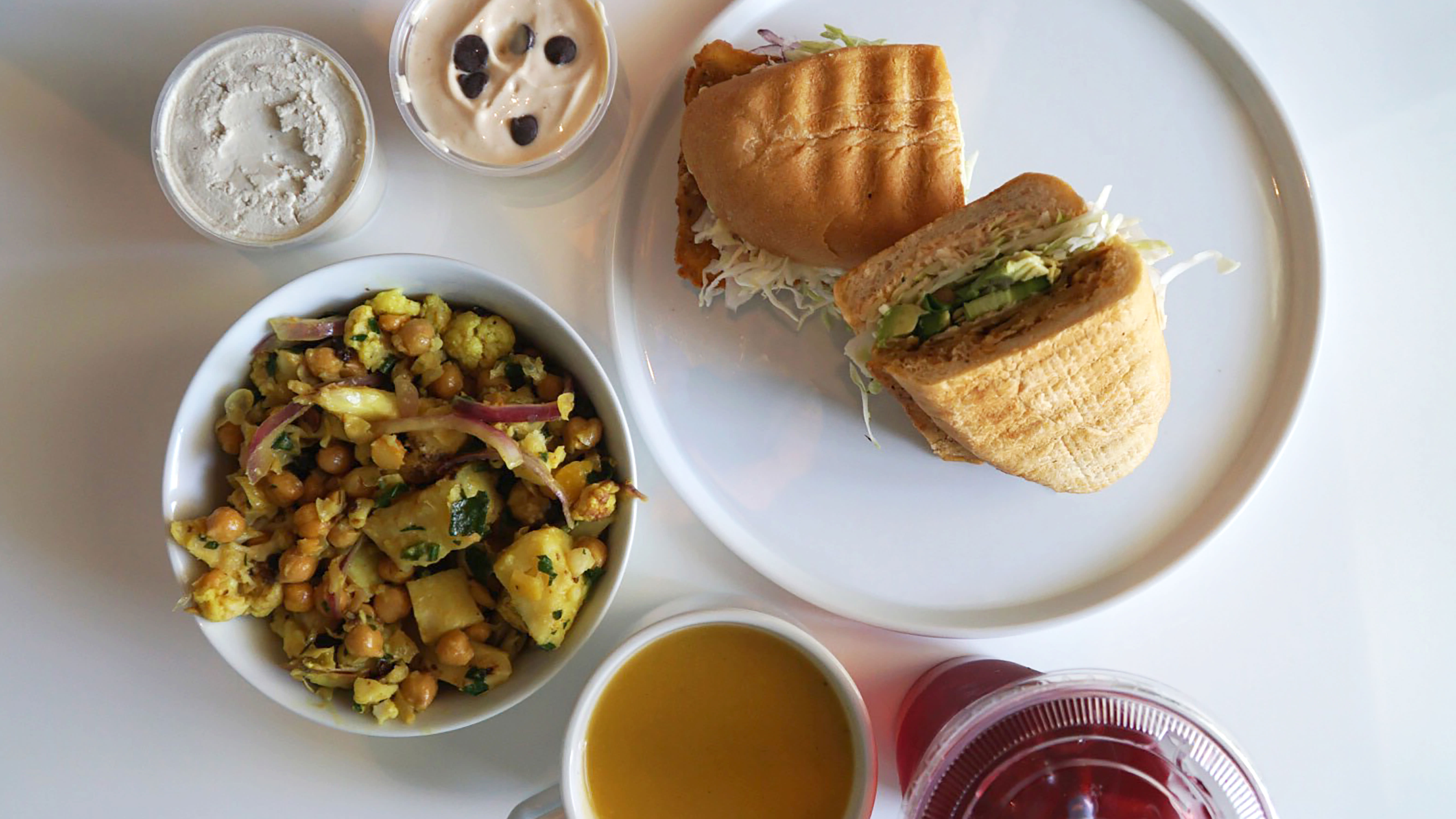 After your tour, head to one of the best lunch spots in town: Chef Tanya's Kitchen. Yes, it's all vegan, but the food is so good, you won't even be able to tell. Local favorites include El Cubano, made with slow-roasted citrus and garlic seitan, and the Coachella Forever bowl, dubbed "a festival in your mouth."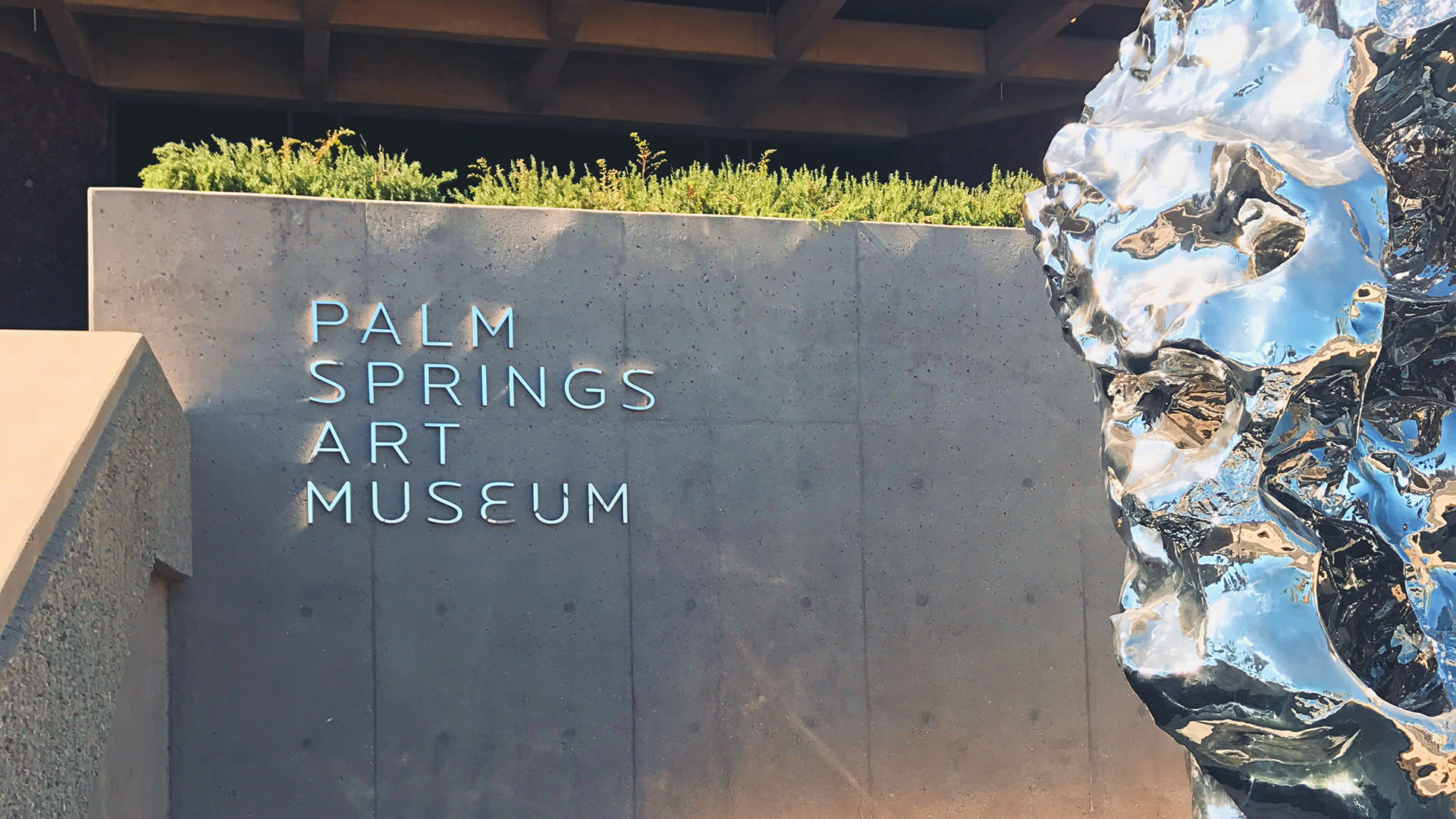 After lunch, set your sights on the beautifully curated collection of art at Palm Springs Art Museum, featuring items donated or loaned out from area residents. Exhibitions are constantly changing and rotating, but there is no doubt you will find something that inspires you here! Their website says they aim to create "transformative experiences that expand our understanding of ourselves and the world."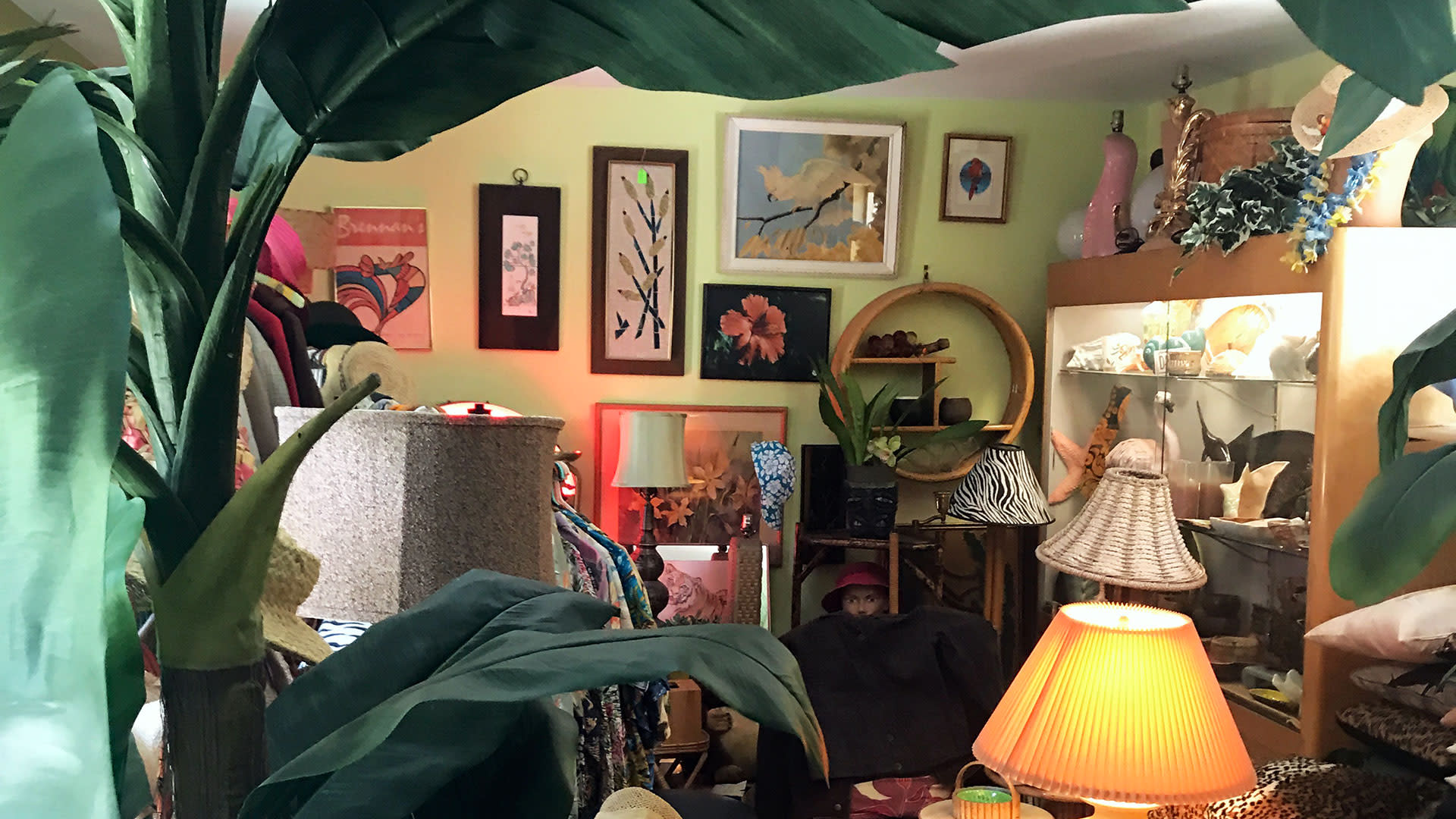 A trip to Greater Palm Springs would not be complete without a bit of secondhand shopping. Dazzles is tucked away in a location that looks like it may have been a dentist office in its past life. Walking up, visitors are greeted by fun retro lawn ornaments and furniture that sets the tone for a store with no shortage of color and treasures to find. It's easy to walk out with cool finds like a pair of retro earrings, sunglasses or a mug. Another great shop to check out is Revivals, which has multiple locations and is a great place to find low priced high-end furniture and dishes. Definitely head here if you're on a lower budget with some time to browse a bit.
Evening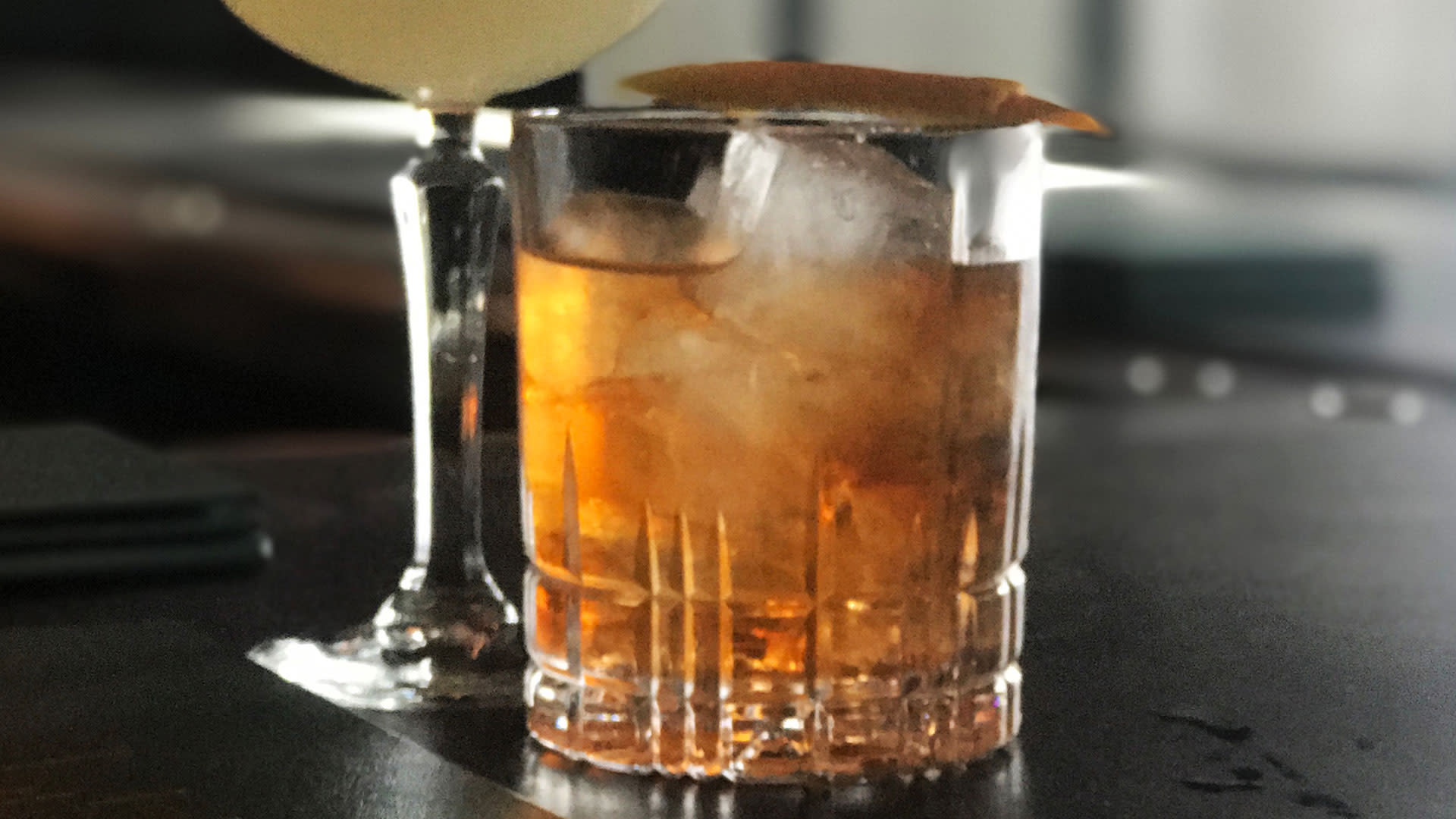 If you're looking to grab a cocktail or wine and some quick bites before heading out to a larger dinner, head to Truss and Twine, a bar and small plates concept by Chef Michael Beckman of Workshop Kitchen + Bar. Bar bites range from smoked trout rillettes to uni deviled eggs and rabbit confit. Consider this a must for happy hour!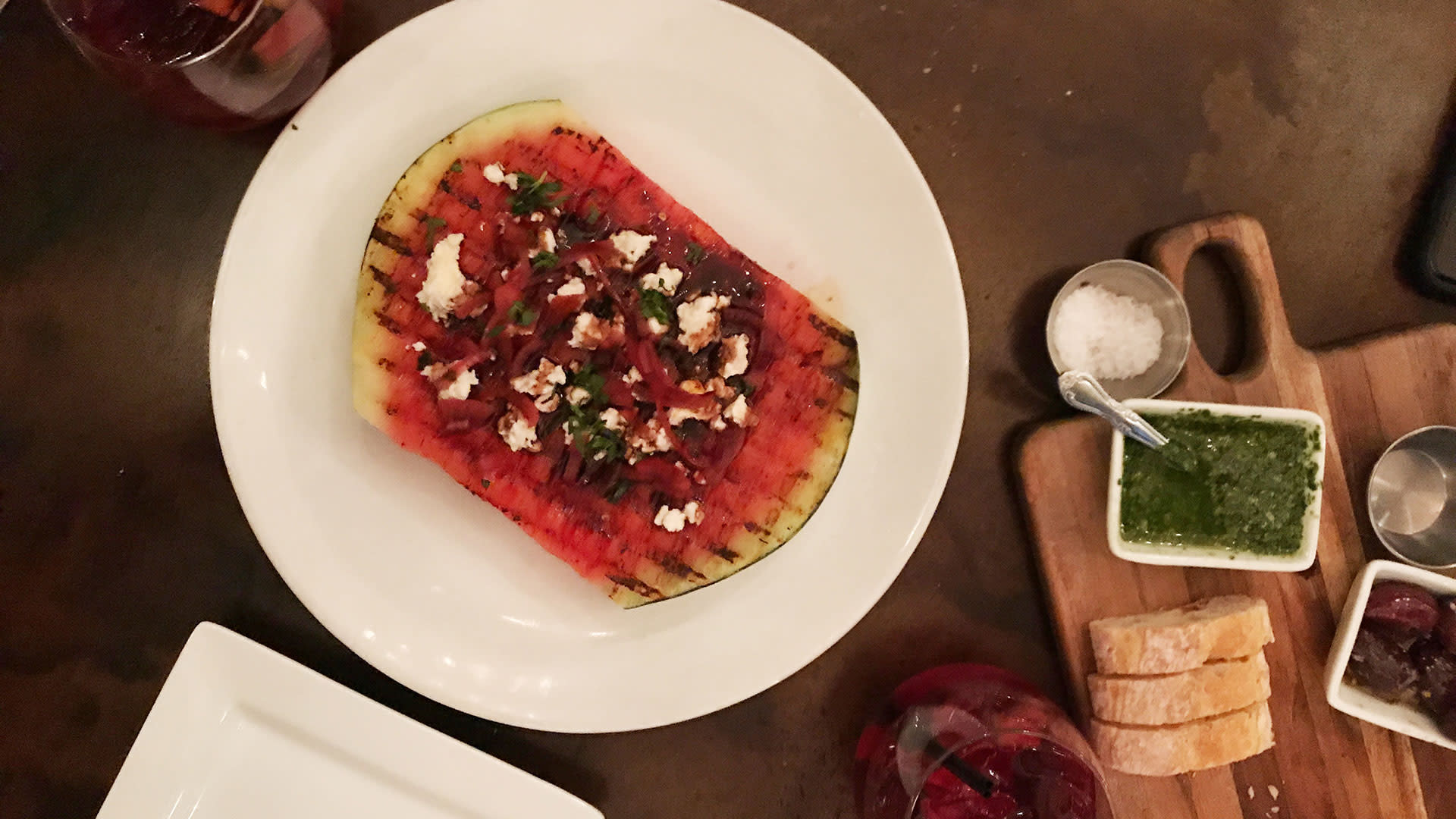 After a few bites and a drink or two, head to Catalan for romantic ambiance, delicious food and top tier service. This Mediterranean-inspired restaurant doesn't disappoint—be sure to order the sangria, grilled watermelon and paella.
Day 2
Morning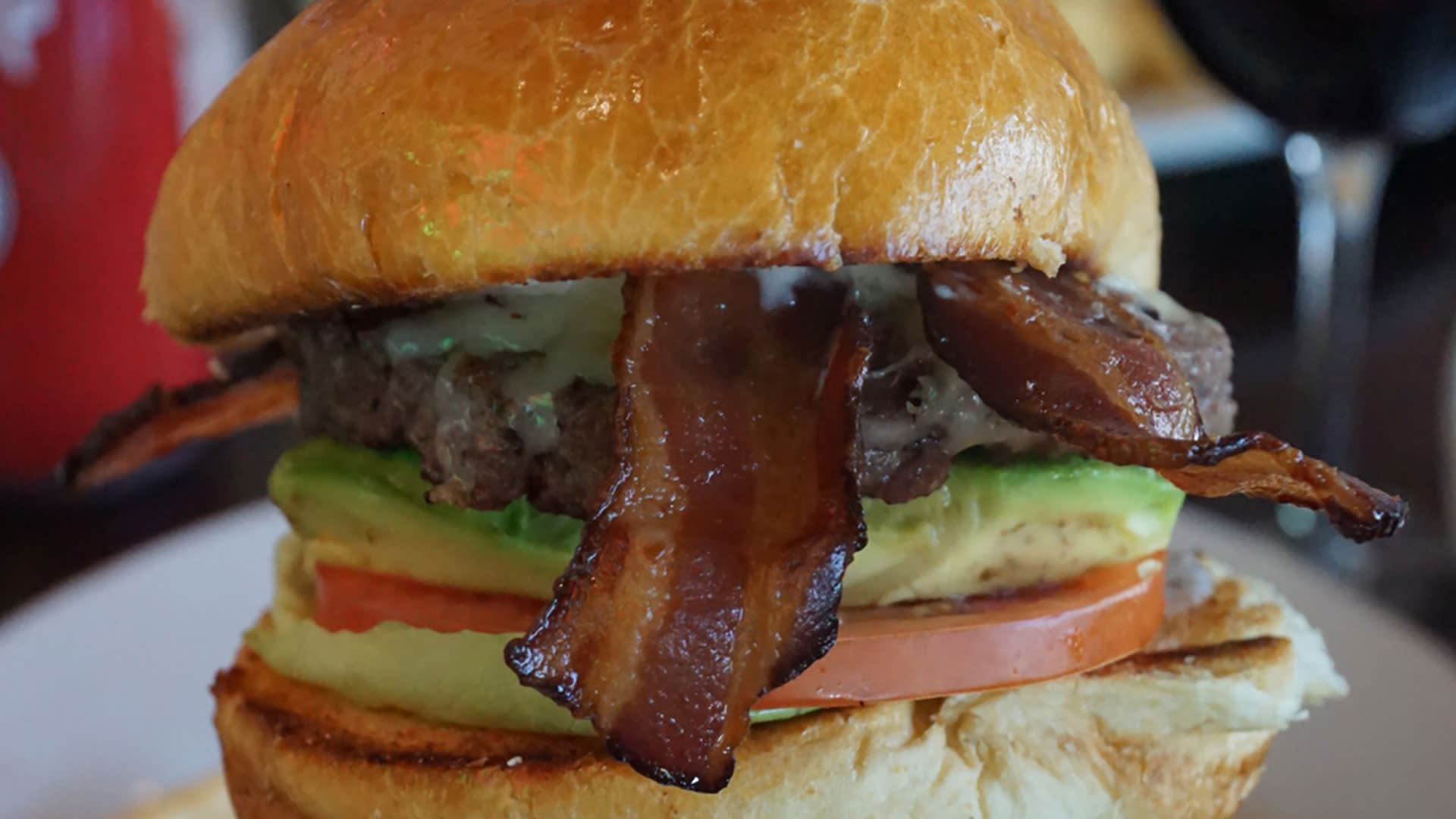 Start off your day at Wilma & Frieda for a sit-down brunch before heading out for the day. This spot is all-around delicious, with great pastries, omelets, burgers and coffee (a special blend roasted by local coffeehouse Koffi).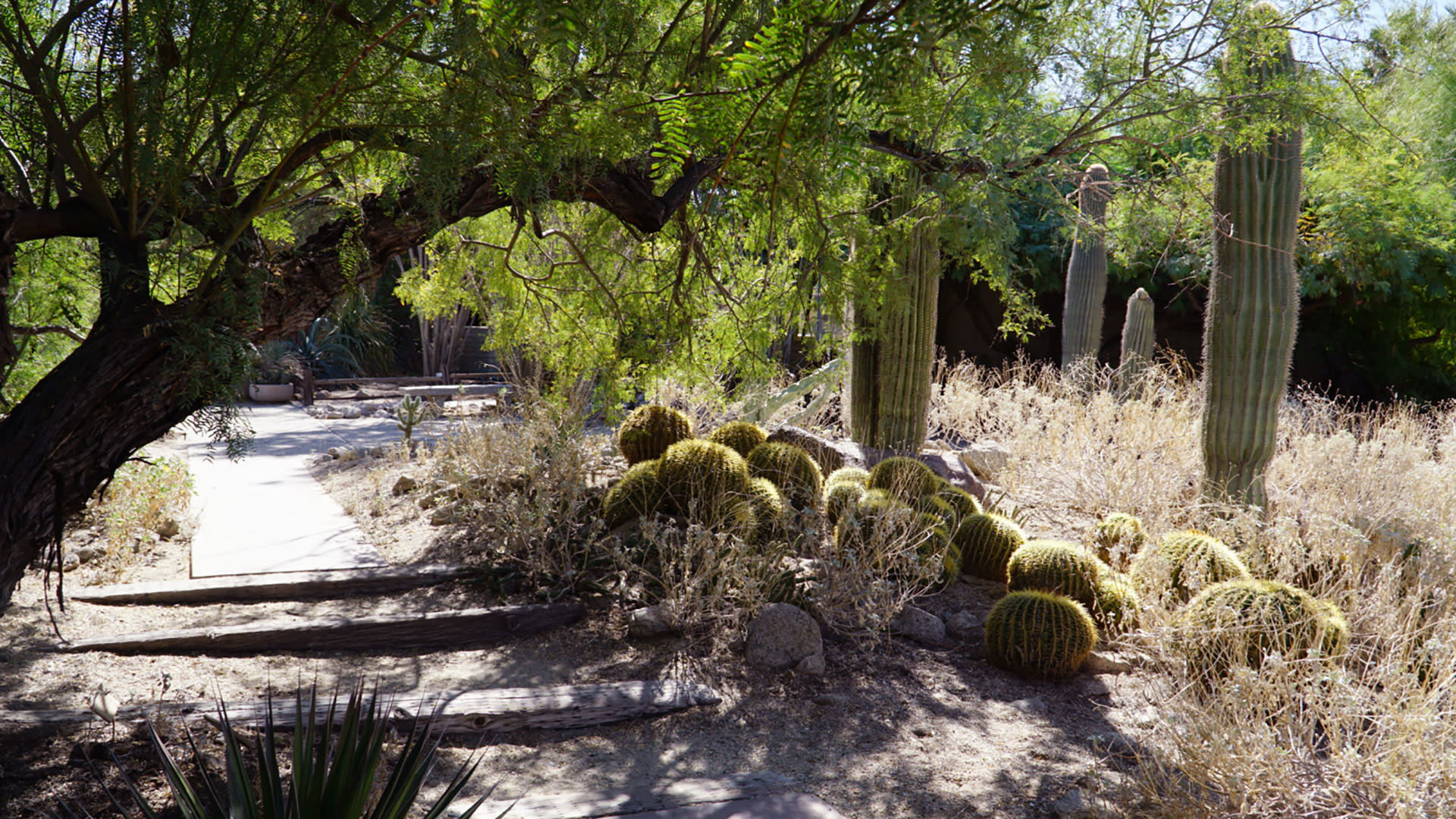 Whether you've got some kiddos in tow or you're one at heart, The Living Desert is full of adventure, complete with a ton of photo opportunities. You could spend a full day wandering the desert-themed exhibits, learning about unusual animals and plants, and feeding the giraffes (a must!).
Afternoon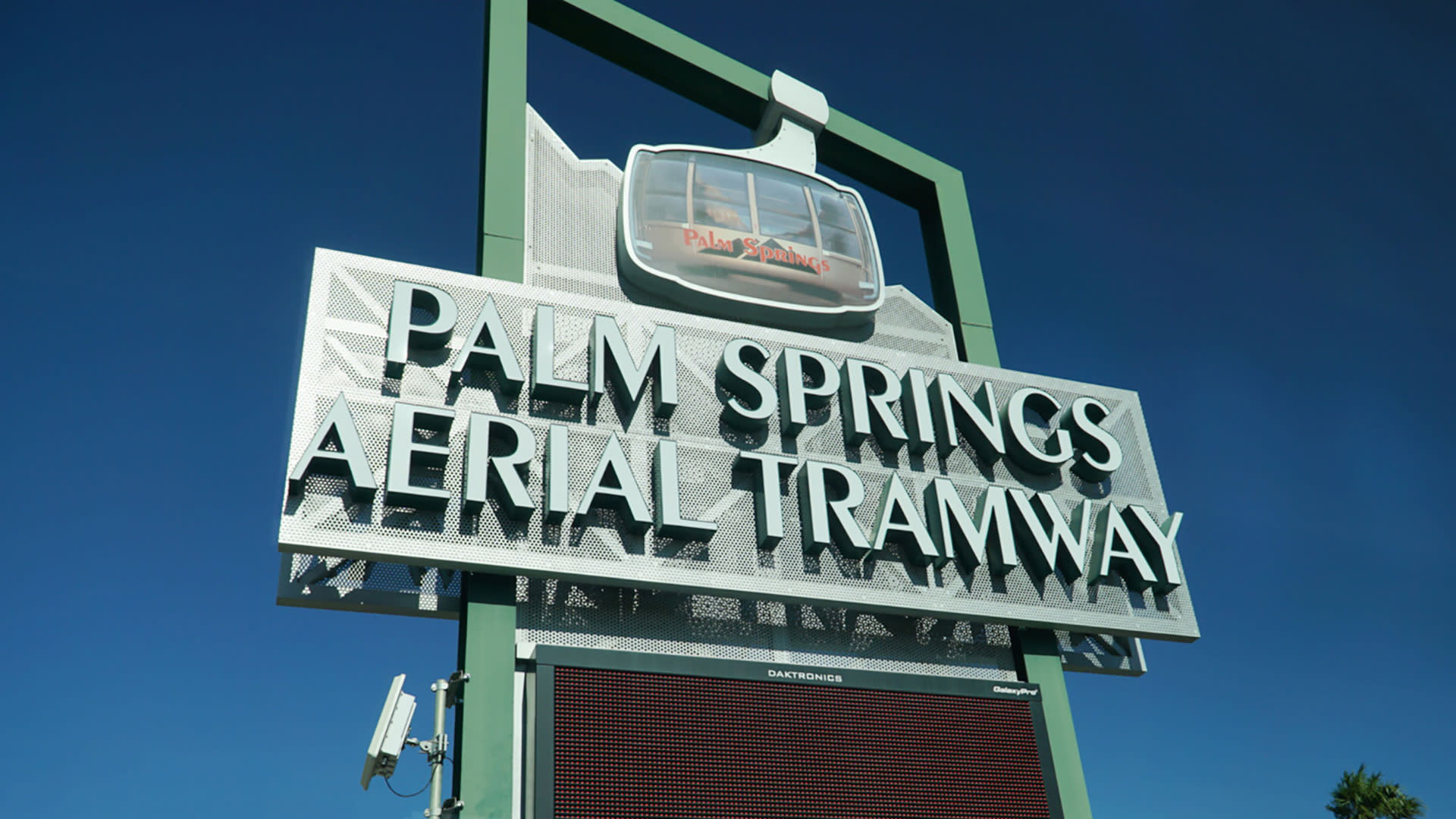 If you want to get above it all or explore the wilderness, head to the Palm Springs Aerial Tramway. In about 10 minutes, the tram transports you to the gorgeous mountains of San Jacinto State Park, complete with hiking trails and grandiose views. Keep in mind that the temperature drops at least 10 degrees, so dress accordingly.
Evening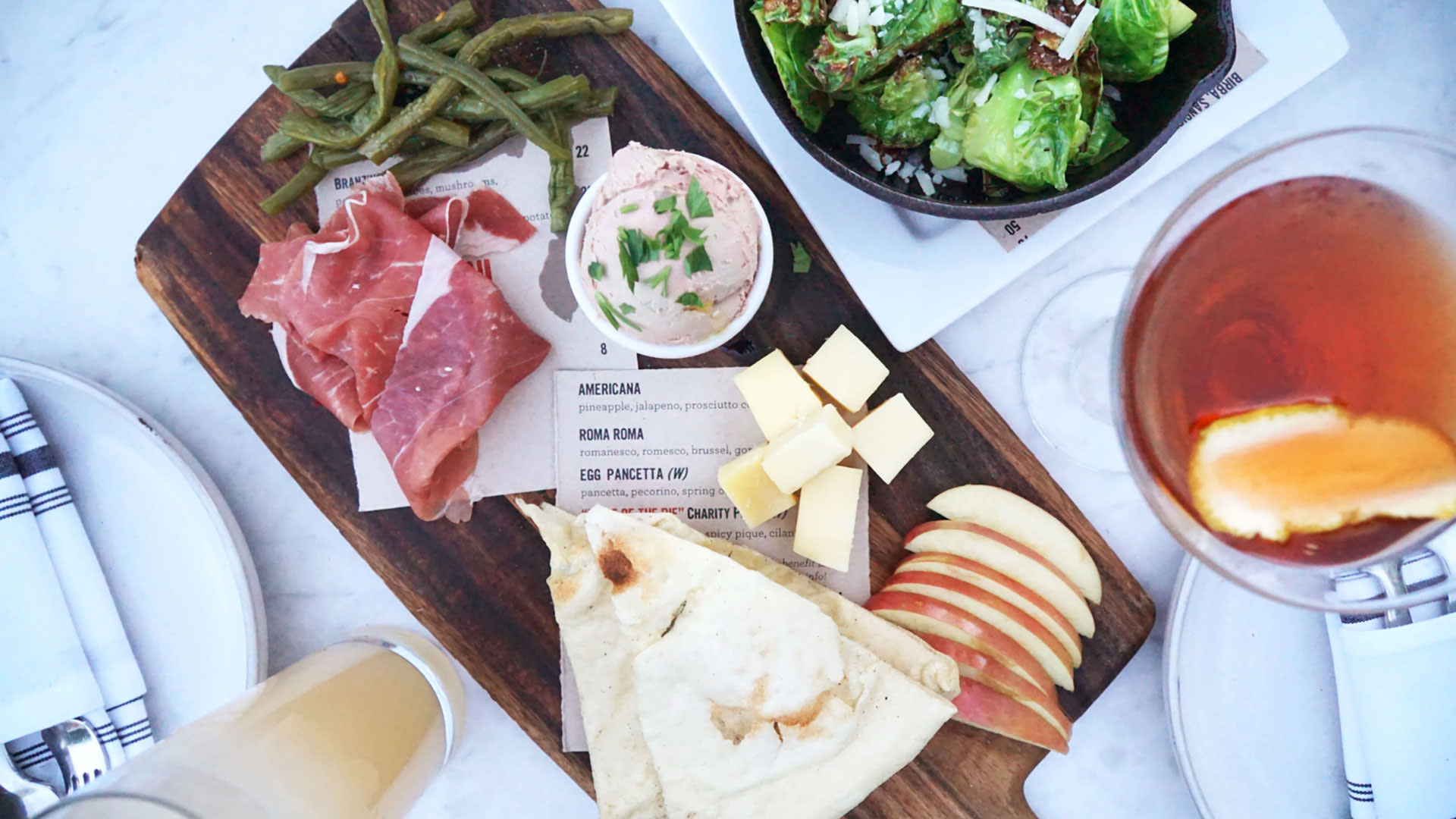 Head back down the mountain and finish out your weekend adventures at Birba. Pull up a chair in the tree-adorned patio while sipping on a beautifully crafted cocktail and nibbling on pita with chicken liver paté and the pizza of the evening. Mid-bite, you're surely already dreaming of the next excuse you make to make your way back to Greater Palm Springs.