Find endless blue skies, golf courses, sunshine and pools this fall in Greater Palm Springs. Whether you are looking to stay in a resort, hotel or vacation rental - there is a place for every preference. Find inspiration with these 9 reasons why you should plan your fall getaway to Greater Palm Springs.
Arrive Stress-Free
Planning your travel to and from Greater Palm Springs has never been easier! Palm Springs International Airport (PSP), known as one of the 'Top 10 Stress-Free Airports,' continues to expand their horizons. PSP now offers 12 different airlines flying nonstop from PSP to more than 30 destinations, connecting to more than 500 destinations worldwide. PSP offers a unique atmosphere with the majority of the airport being outside, surrounded by palm trees, mountain views and the beautiful blue sky – letting you soak in every last moment of this Southern California oasis. Find a flight near you.

Outdoor Adventure & Weather

Ideal weather will be the first thing to greet you as you enter the valley. Greater Palm Springs is a top destination for those who love outdoor adventure, and with more than 100 hiking trails, you are bound to reach new heights under the sunshine and cloudless blue skies. There are hikes for every skill level, starting with the easier and more popular Tahquitz Canyon hike, leading you to the seasonal 60-foot waterfall, to the moderate Bump & Grind Loop, taking you up to a beautiful view over Palm Desert.
To entice you even more, venture out into the California desert region, where you will discover the Big Morongo Canyon Preserve, a world-renowned destination for bird watching or take a day trip and head up to Joshua Tree National Park to discover a beautiful place to rock climb, hike and stargaze.
Places to Stay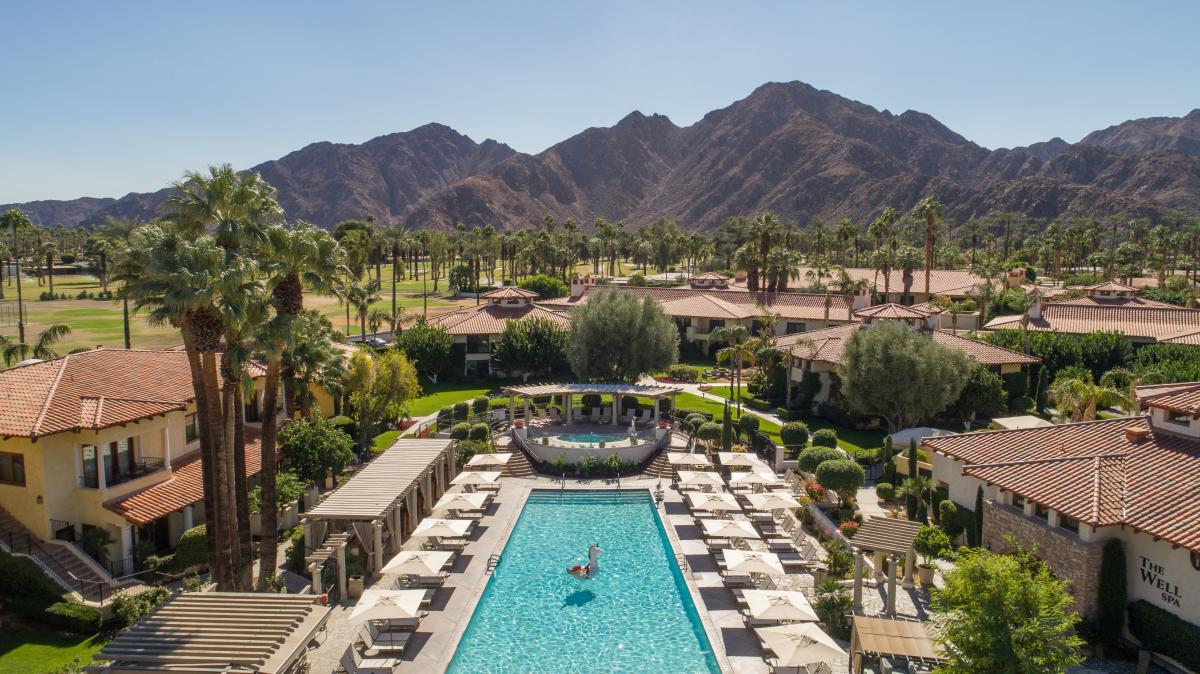 If you are looking at where you are going to stay in Greater Palm Springs, the options for unforgettable experiences are many! From lavish resorts to relaxing mineral springs, this resort oasis has the atmosphere for you! Or, if you are looking for the flexibility of hosting a dinner or a unique setting, these vacation rentals will be just the choice for you!  Plan your next stay in Greater Palm Springs.
Shopping
Looking to get ahead on your holiday shopping? Download the free Love Local Shopping Pass and shop at participating local businesses, check-in before your purchase to receive a discount, free gift or more. For every check-in, you will be entered in for a chance to will 5 $100 gift cards to five retailers in Greater Palm Springs. And in the spirit of giving, Visit Greater Palm Springs will match each check-in with a $1 donation to FIND Food Bank.
Shop unique finds in locally-owned businesses that create a beautiful atmosphere for the perfect shopping weekend. Find treasures at Greater Palm Springs' antique shops and thrift stores and walk out with a new pair of boots or that shirt you didn't know you needed. High-end fashion stores line the streets of El Paseo where you can find the trendiest of Gucci, or revamp your house with a trip to Willams-Sonoma. From corner to corner, Greater Palm Springs has made this destination a shopping haven.  
Dining scene
If you are in the mood for food, Greater Palm Springs is where you'll want to be. This culinary oasis has options for any occasion, whether that be a casual trip to the food trucks, a post-work trip to happy hour or a special evening for fine-dining, DineGPS is here to help. As the weather settles, take your pup and enjoy a meal on the patio or book an alfresco date night under the stars.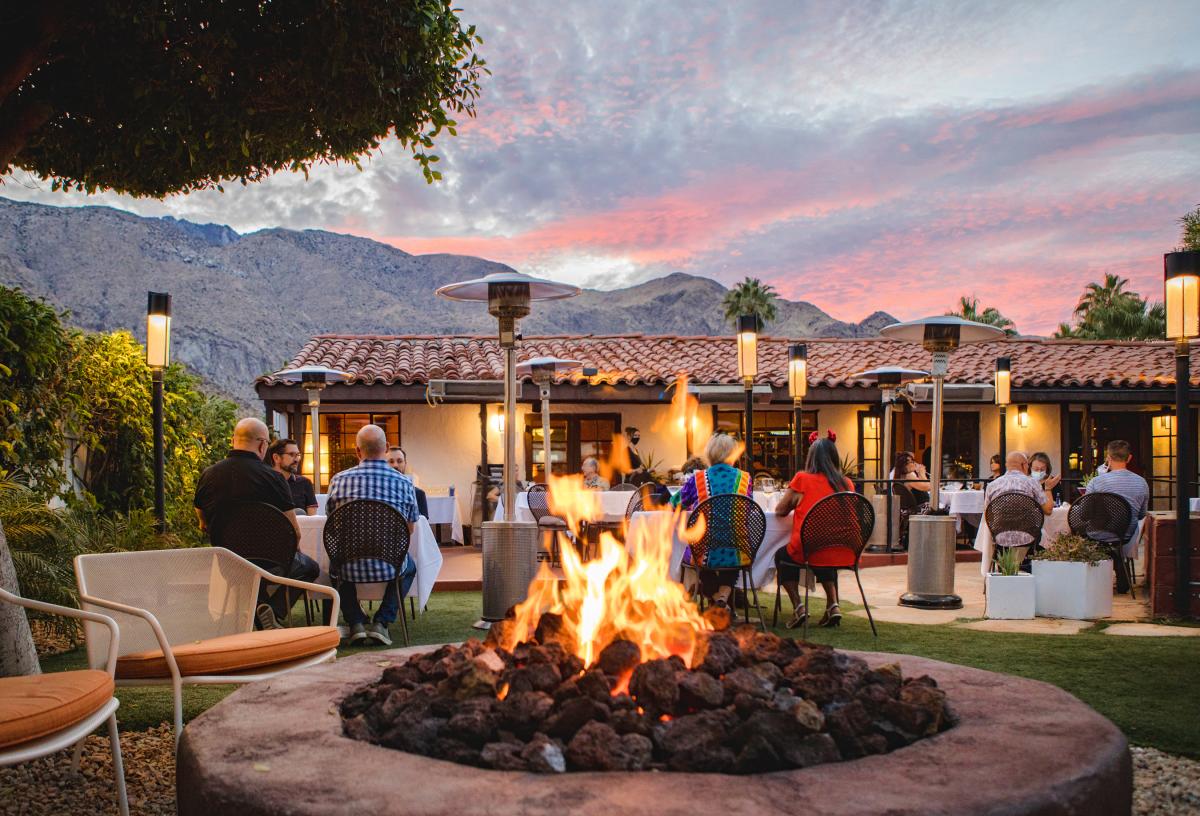 Wellness

Take the opportunity to balance and center yourself in this wellness oasis. With natural hot springs and mineral waters surrounded by mountain views and palm trees, the wellness experiences offered here are a must, promoting inner balance and positive energy. Treat yourself to a relaxing getaway where you will find yourself recharged and rejuvenated. Looking to take the spa day indoors? Grab your friends and plan a spa getaway.
Signature Events
Pull out the calendar and start planning your next trip around these Greater Palm Springs' signature events. Home to world-renowned events, hosting artists of all types, a variety of sports tournaments, there is something for everyone to enjoy. This fall, you can attend the BNP Paribas Open, Modernism Week , La Quinta Art Celebration and Hot Air Balloon Festival and Food Truck Fiesta. Browse a list of signature events.
Family Fun
Who is ready for endless entertainment? Greater Palm Springs offers countless options when it comes to family activities. From fun in the sun at the pools and water slides to kid zones and museums, kids are guaranteed to be amazed at all the things to do. It really is a time for the whole family to enjoy it together! Find family fun at resorts in Greater Palm Springs, where everyone will be thrilled with their stay.
Visit the Rhinos (Coming Soon)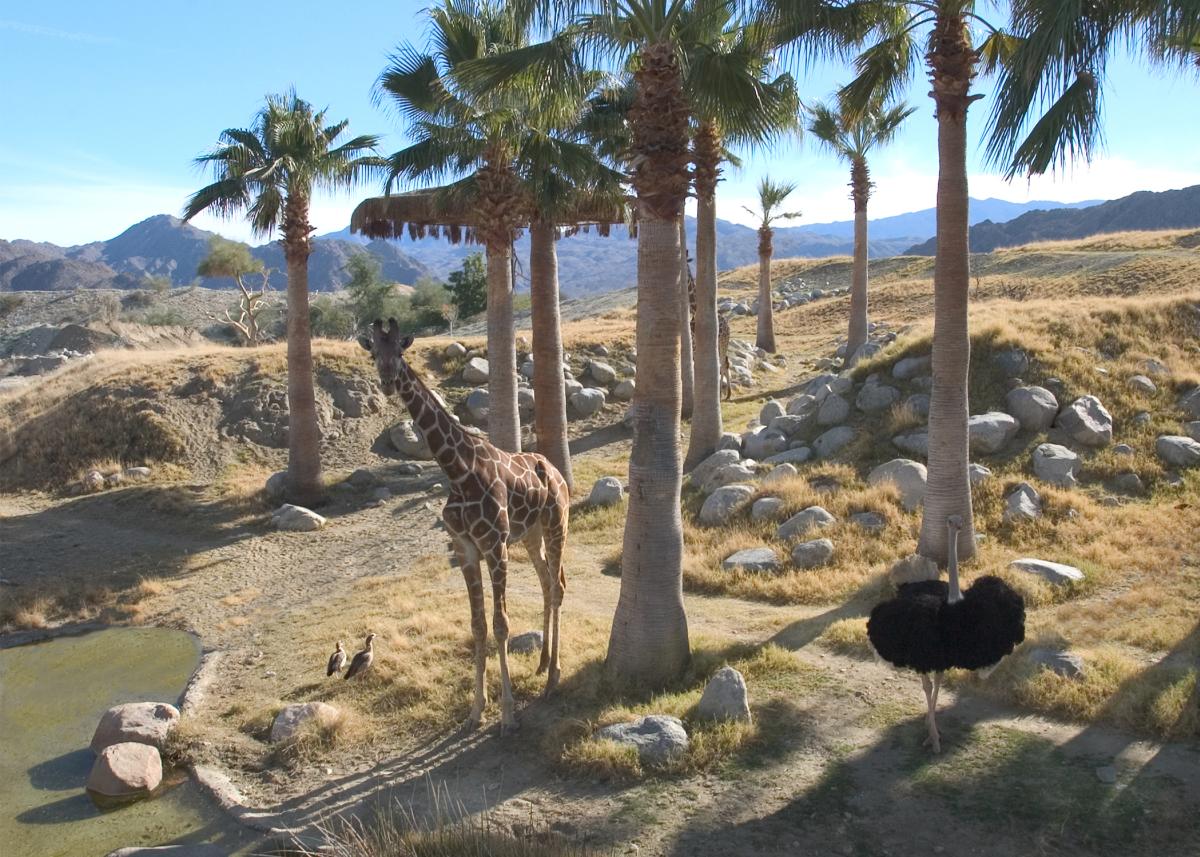 Adventure to the The Living Desert Zoo & Gardens where you are bound to be amazed at over 500 animals representing over 150 species. You can even be some of the first to see their newest editions to the family, the Black Rhinos. Jaali and Nia are arriving this fall where they will be welcomed into the new Rhino Savanna habitat. You can also say hi to the wallabies, feed the giraffes and learn about the conservation efforts of The Living Desert Zoo & Gardens while there. To find out more information about the Black Rhinos and the date of their arrival, visit https://www.livingdesert.org/animals/rhinosavanna/.
Greater Palm Springs offers unmatched views, epic events, endless places to stay and still, there is so much left to discover. To start planning, see these free things to do in Greater Palm Springs.