When heading out to try a new restaurant or bar, it can be tough to choose what you want. Many establishments are going all out for dinners and drinks these days so picking just one drink or one dish can be a challenge. That's where flights come in! A flight is a small sampling of a few different flavors, foods, or drinks and it's a perfect way to try new options without committing to a whole plate or glass. Across Greater Palm Springs you can find plenty of fun flights that are made for sampling.
Drink Flights 
Wine flights might just be the original flight, after all, wineries have been serving samples and tasters to their customers as long as they've been squashing grapes. La Fe, located on posh El Paseo in Palm Desert, often curates tastings and wine flights at five pours for $30. Expect good variety in the selections. Reservations are sometimes needed so check the bar's Facebook page for current offerings.

Grand Central Palm Springs has curated a bubbly mimosa flight as a perfect option for brunch, lunch, or weddings and bridal showers. Enjoy a flight of three mimosas for $25 and choose flavors from orange, blood orange, peach, mango, guava, or cranberry.
The Colony Club is the place to be if you want to replicate that classic feel to your dining experience. If the aesthetics and delicious cuisine were not already reason enough to plan your next visit here then their Somm Sunday Night is the cherry on top. Every Sunday from 4 - 6 p.m for the price of $40 you will be able to indulge in 5 different rich Sommelier wines. 
Tac/Quila, Palm Springs | Margarita flights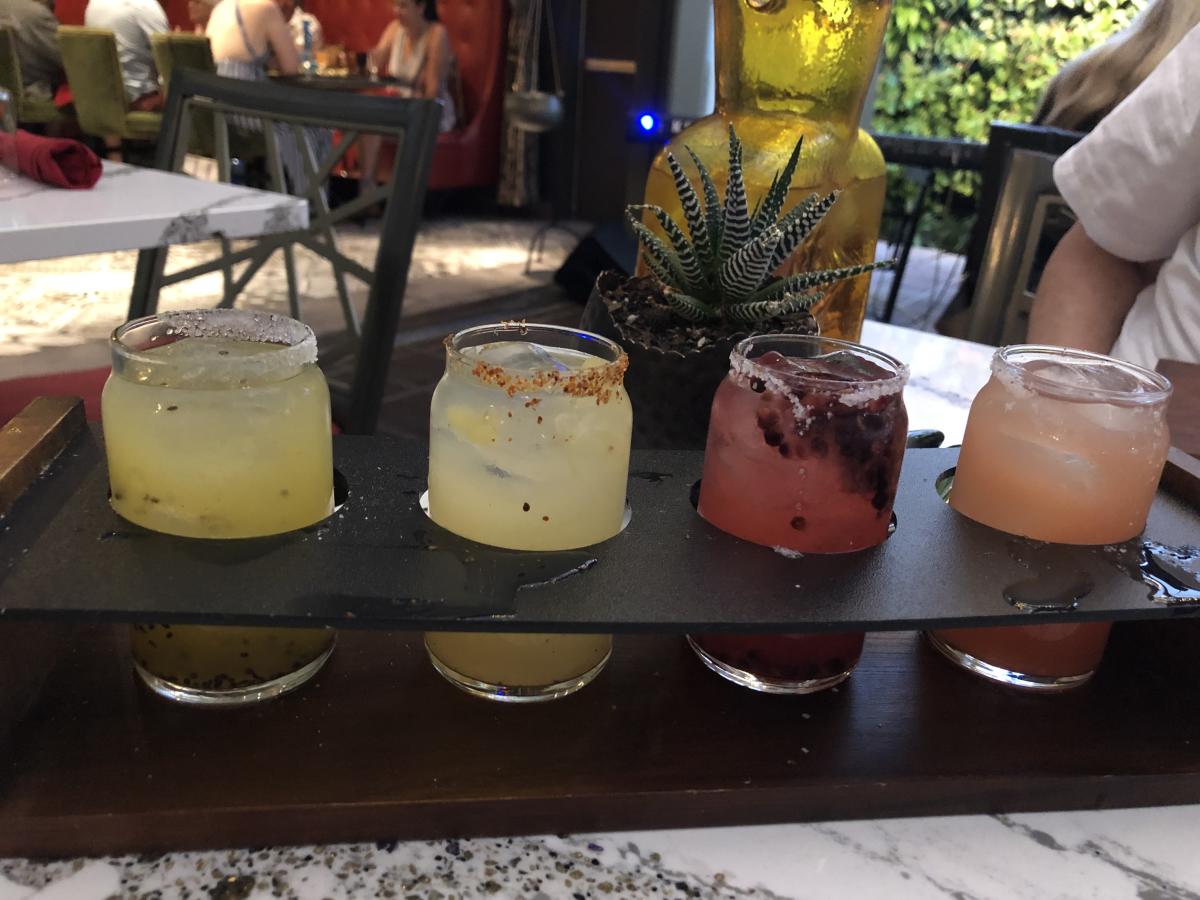 The Margarita Flight at Tac/Quila in Palm Springs has become a fun draw for visitors and locals alike. The bar, known for its tasty food, features mini sizes of their four specialty margaritas: kiwi mint, pineapple, watermelon, and blackberry. The kiwi mint is a crowd favorite, made with blanco tequila, fresh kiwi juice, fresh lime juice, and yes, it's available as a full pour once you've tasted your way through the flight.
This hidden gem is brewing up craft beer and microbrews and they keep the fresh beer flight options rotating to give you a chance to try them all.  You can combine your tasting with a tour to learn about how these local brews are made.
Babe's is a mid-valley institution that's been around forever, and for good reason. They serve a wide selection of beers on tap and you can round out your drinks with tasty, tangy barbecue. Be sure to try all the Babe's in-house-brewed selections as part of a flight; four pours for $10, you can sample your way through most of the lineup easily.
Luchador Brewing has a great selection of brews on tap for you to choose from. Can't pick just one? Get a taste of multiple with a delicious beer flight and pick out your favorite for your next order.
Foodie Flights 
Cheeky's, Palm Springs | Bacon flight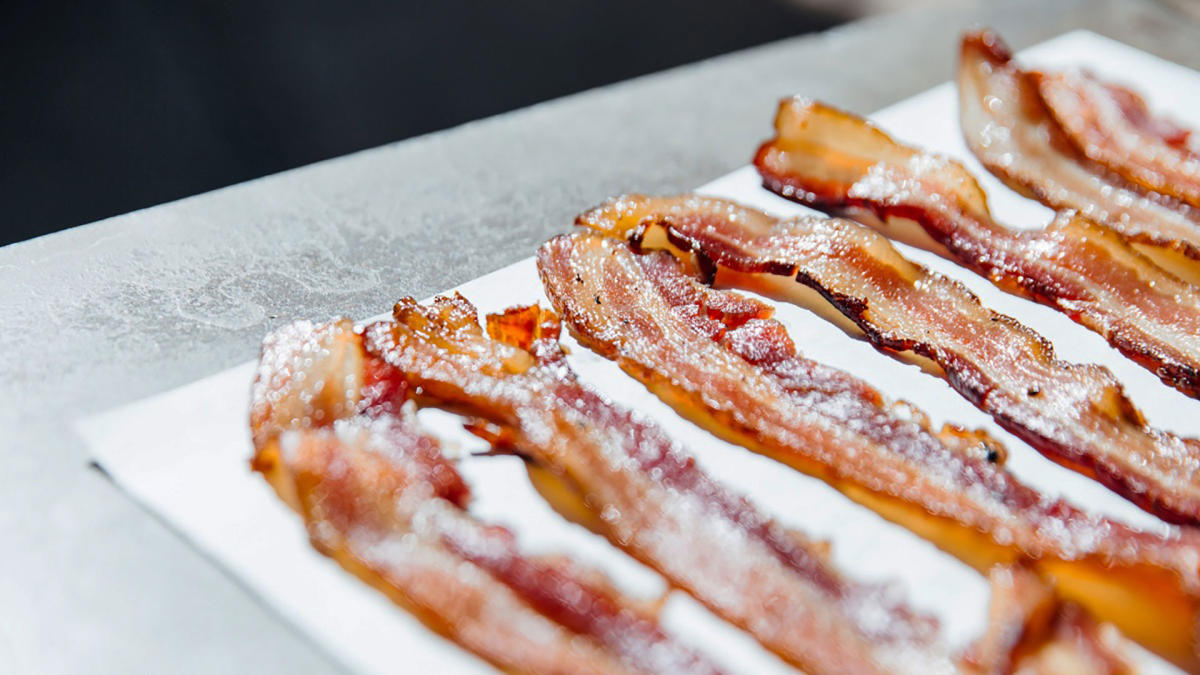 Yes, you read that correctly: bacon flight. Cheeky's has been well-known for years for its bacon sampler which features a variety of flavors of crispy smoky bacon. The standouts include rosemary bacon, Coca-Cola bacon, brown sugar, apple cinnamon, jalapeño, and Korean BBQ. The curated flavors change constantly, and you can choose the ones that appeal to you most. Pro tip: There's almost always a lengthy wait to get in to Cheeky's, so go early.
Authentic Mexican food is the specialty at this family-run restaurant that sprung from Felipe's in Palm Springs. There's often an array of tacos available and if you go, don't miss the Tacos estilo La Paz featuring one fish taco and one shrimp taco dipped in beer batter, deep-fried and topped with homemade coleslaw and onions finished with sriracha aioli served with rice and refried beans. Is your mouth watering yet?
Fresh Agave, Palm Desert | Taco flight (aka 'Taco Fiesta')
If you want to sample a bunch of tasty Mexican flavors, Fresh Agave's Taco Fiesta is the way to do it. Make your own tacos and try all of their specialty meats including carne asada, pollo asado, carnitas, and chorizo.  
Whether you call it a flight, a sampler, or a straight-up fiesta, there are lots of ways to sample the best of Greater Palm Springs' cuisine. The best part is, once you've tasted all that's on offer, you can order up full sizes of whatever your new favorite is.
These are just a few of our delicious options in Greater Palm Springs. If you are looking for more mouthwatering finds, visit www.dineGPS.com.