Summer doesn't have to end in September when in Greater Palm Springs. No matter the season, this beautiful destination continues to offer endless experiences. With sunny skies and exceptional weather, this month is the perfect time for a long weekend getaway of fun or relaxation. Discover an oasis of art, enjoy a night out with live music, or treat yourself to health and wellness activities inside and outdoors. Here are the things you do not want to miss during September in Greater Palm Springs. 
---
THINGS TO DO
MATT RIFE: PROBLEMATIC WORLD TOUR
When: September 1
The uproariously funny stand-up performance by the comedian Matt Rife is set to grace the stage of the renowned Special Events Center located within the expansive premises of the  Fantasy Springs Resort Casino. Whether he is performing on stage, making people laugh on screen, or engaging with fans online, Rife's comedic journey is one that continues to evolve and entertain.
CIRQUE DU SOLEIL: CORTEO
When: September 2, 3
Step right into the magical realm of Corteo – an enchanting spectacle that translates to "cortege" in Italian. This captivating show at Acrisure Arena effortlessly weaves together the raw passion of the actor and the astonishing might of acrobats, immersing the audience in a whimsical theatrical universe brimming with laughter, wit, and off-the-cuff brilliance.
When: September 6
The Backstreet Arts District is a unique community of artists working in studios & galleries, and businesses that provide artistic services (reprographic, restorative, and framing) in Palm Springs. You don't want to miss out on their Art Walk on the first Wednesday of each month. They have an amazing assortment of original art for all tastes and budgets – paintings, ceramics, photography, mixed media, jewelry, lithography, and more by locally, regionally, and nationally recognized artists.
PAELLA PERFECTION AT SOL Y SOMBRA
When: September 7
Prepare yourself for an unforgettable culinary adventure that will transport you to the vibrant streets of Spain! Sol Y Sombra cordially invites you to partake in an exceptional and exclusive 3-hour paella cooking class, led by none other than the revered Executive Chef Daniel Felix, a culinary virtuoso whose expertise knows no bounds.
USA TODAY WINE & FOOD EXPERIENCE
When: September 9
Seize the opportunity to be a part of the extraordinary USA TODAY Wine & Food Experience – a gathering that promises to tantalize your taste buds and elevate your senses at the Palm Desert Civic Center Park. Indulge in a delectable array of dishes crafted by renowned local chefs, up-and-coming culinary prodigies, and visionary gastronomic trailblazers. The finest selection of wines, beers, and spirits, is meticulously curated by masterful mixologists and sommeliers.
VIVA LA LUCHA: LUCHA LIBRE MEXICANA
When: September 9
With every slam, flip, and high-flying maneuver, you'll be on the edge of your seat, cheering for your favorite luchadors as they battle for glory inside the ring at Agua Caliente Casino Cathedral City. So grab your mask and your loudest cheers, because this is more than just a sporting event – it's a thrilling spectacle that will leave you awe-inspired and craving for more. Don't miss out on the spectacle, the drama, and the pure heart of lucha libre!
When: September 13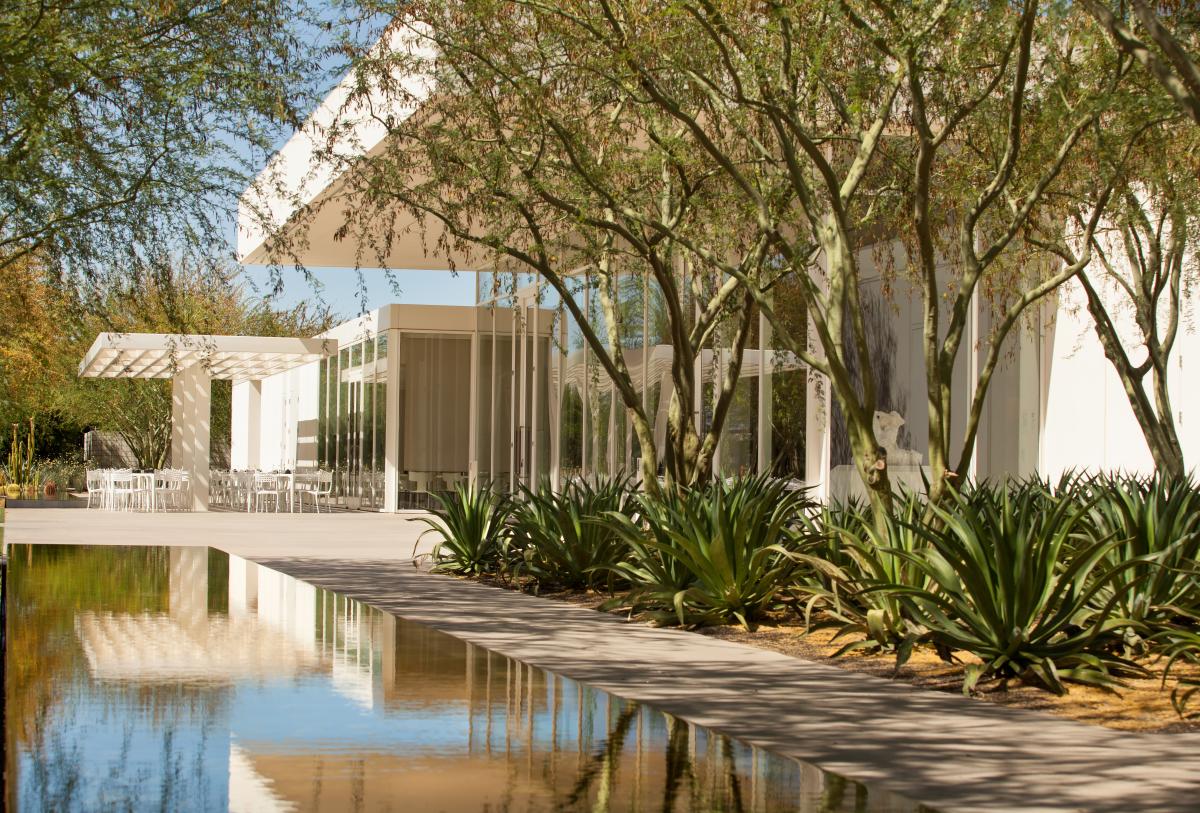 The historic Sunnylands Center & Gardens, which has been visited by several U.S. presidents and world leaders, is free to visit and is a 200-acre estate with a nine-acre beautiful garden with walking paths to stroll through. Visitors can tour the home and its rotating exhibits and learn of the attraction's meaningful history.
Mi Chavela Fest
When: September 16
Enjoy the vibrant city of Cathedral City at Luchador Brewing Company for a truly unique celebration of Mexican Independence Day – the inaugural Mi Chavela Fest, an unparalleled Michelada festival in the heart of Greater Palm Springs. Get ready to immerse yourself in a thrilling blend of indoor and outdoor festivities.
Palm Springs Card Show
When: September 16
Step into a collector's paradise at the Palm Springs Card Show – where the world of trading cards comes to life in all its glory. Nestled in the heart of Palm Springs, this event is a haven for enthusiasts, collectors, and aficionados of all ages. Whether you're a dedicated collector or simply curious about the world of trading cards, this event promises an experience that transcends the ordinary.
Pure Intentions Presents: Rose Petal Mirage
When: September 16
Mark your calendars for a truly unforgettable experience as the spotlight turns to the captivating Rose Petal Mirage. This particular edition boasts the captivating hue of pink as its centerpiece. Embrace the theme by adorning yourself in your most vibrant pink ensembles, and get ready to immerse yourself in a day of non-stop dancing set to the infectious beats of house music. The event will be punctuated by local artists and DJs, each casting their own spotlight on the proceedings.
Desert Hot Springs 60th Anniversary Celebration
When: September 17
Join Desert Hot Springs in celebrating a remarkable milestone – their 60th Anniversary! Experience live music, delicious food, and kids' activities. Mark your calendar for this extraordinary moment in community history.
NATIONAL CHEESEBURGER DAY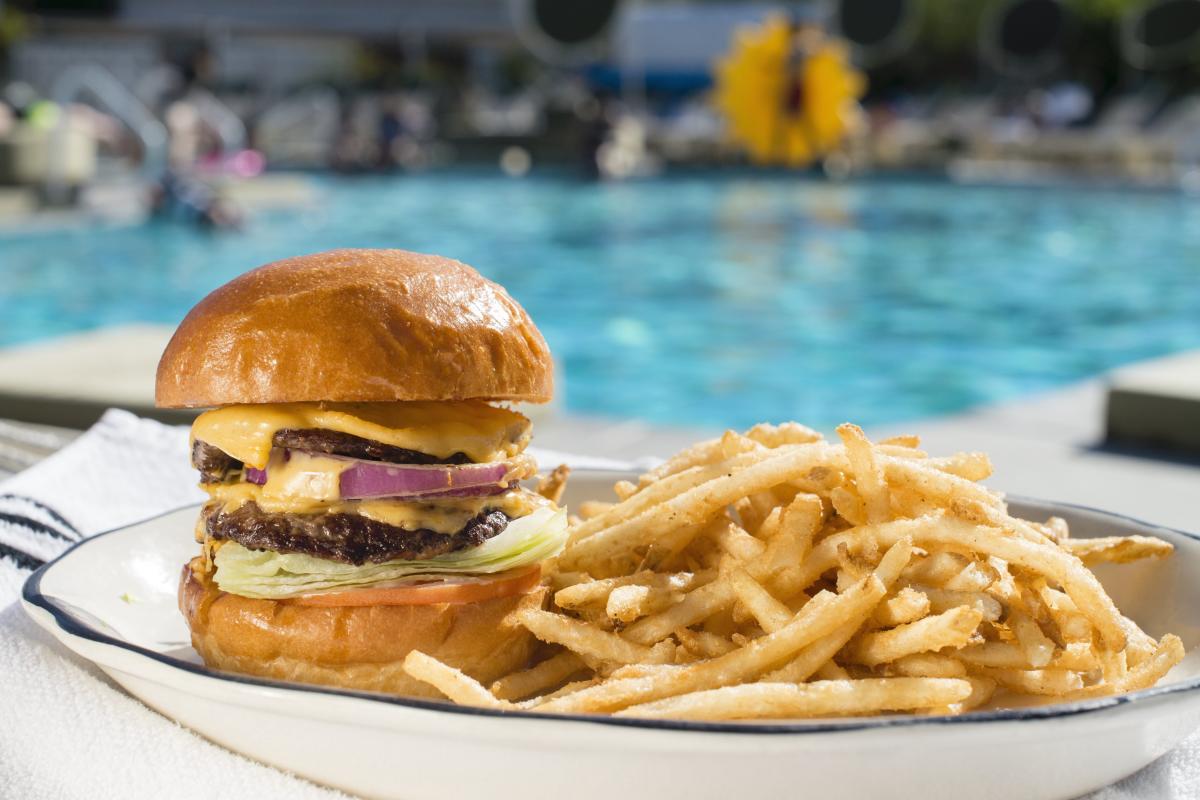 When: September 18
National Cheeseburger Day is on the horizon, so there is no reason to feel guilty when planning for such a festive event. As simple as the ingredients may be, every cheeseburger is different in its own delicious way. Some may say it's all about the bun, others will say it's all about the cheese or fries that complement the entirety of the cheeseburger. Let's not forget about the secret sauce! Well, on September 18 we will let you be the one to decide. If you're by the pool or taking a break in the shade - here are the Best Burgers in Greater Palm Springs for you to devour on National Cheeseburger Day.
NATIONAL COFFEE DAY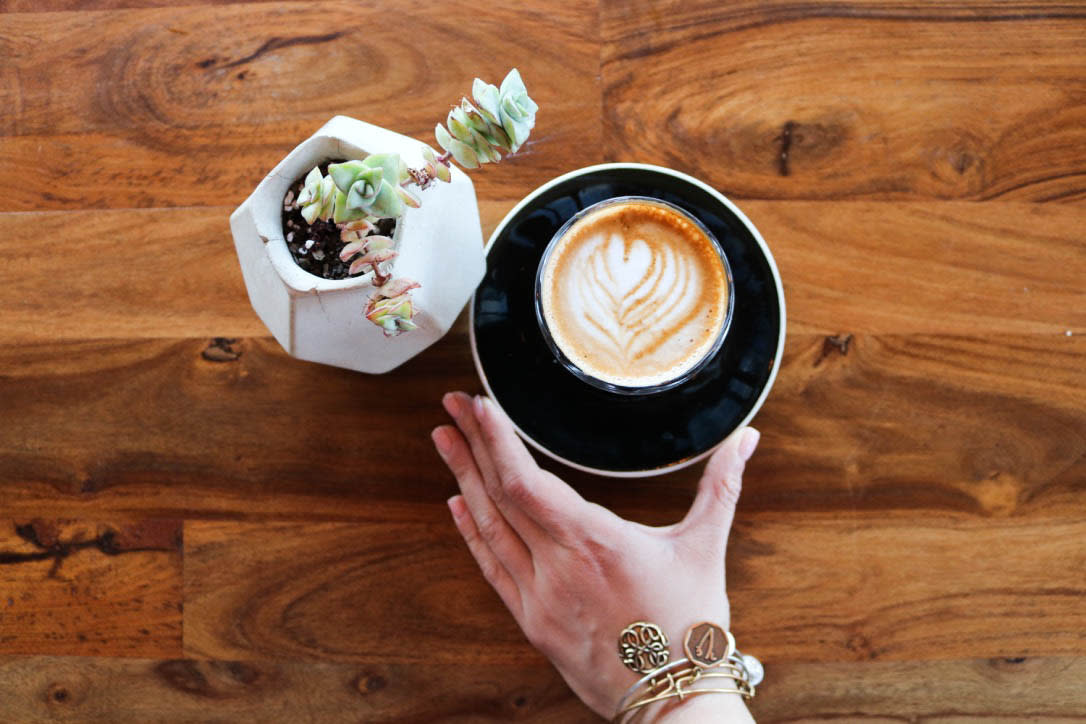 When: September 29
When you wake up and need that cup of bliss or an afternoon pick me up, in Greater Palm Springs you will come across many coffee shops that will offer you your fix. Enjoy your coffee on National Coffee Day with a picturesque view of palm trees and mountains, or with a delicious heart-crafted pastry from one of the many delectable cafes throughout the nine cities. Satisfy your coffee cravings with Your Guide to Coffee in Greater Palm Springs and celebrate with each sip like never before!
16th Annual Concert for Autism Kickoff Event at Big Rock Pub
When: September 29
Experience the power of music and community at the 16th Annual Concert for Autism Kickoff Event. An evening of harmony and awareness as we come together to support individuals with autism and their families. With captivating performances by talented artists, this concert aims to raise funds and spread understanding about autism. Let the music resonate as we create an atmosphere of inclusivity and acceptance.
These exhibits focus on everything from the history and art of the indigenous Cahuilla tribe to the midcentury modern designs found throughout Greater Palm Springs. Plus, you can flex your own creative muscles during special programs throughout the year at the La Quinta Museum.
Discover the wonders of the world's deserts without ever leaving Greater Palm Springs. The Living Desert Zoo & Gardens, established in 1970, aims to provide desert conservation through preservation, education, and appreciation. This nonprofit zoo is home to a variety of fascinating creatures, from bearded dragons and bobcats to giraffes and jaguars. Enjoy immersive experiences such as animal encounters, discover native flora on a nature walk and get the chance to feed a giraffe!
Soar to new heights! The Palm Springs Air Museum has one of the world's largest collections of WWII aircraft plus Korean and Vietnam-era aircraft. The exhibits are very interactive and have an extensive library of history. It's a perfect activity for all ages to immerse oneself in the history and engineering of these aircrafts. The crew of trained volunteers can also share their knowledge on what it's like to experience flying these aircrafts.
Bring your family or a special loved one to experience the Palm Springs Aerial Tram, which takes you on a ten-minute ride to cooler elevations within the San Jacinto Mountains! There are restaurants, plenty of viewpoints, and over 50 miles of hiking trails. Experience the largest rotating aerial tramway in the world! Find out more information about this unique experience.
When: Every Thursday
The Palm Springs Art Museum has 28 galleries, two sculpture gardens, a 433-seat theatre, and a popular local bistro. Every Thursday they offer free admission to the public.
When: Every Thursday
Villagefest takes place in downtown Palm Springs where the street is closed to create a relaxed, fun, and festive atmosphere full of food, artists, fashion, and other unique vendors.
---
LGBTQ+ EVENTS
When: September 20-24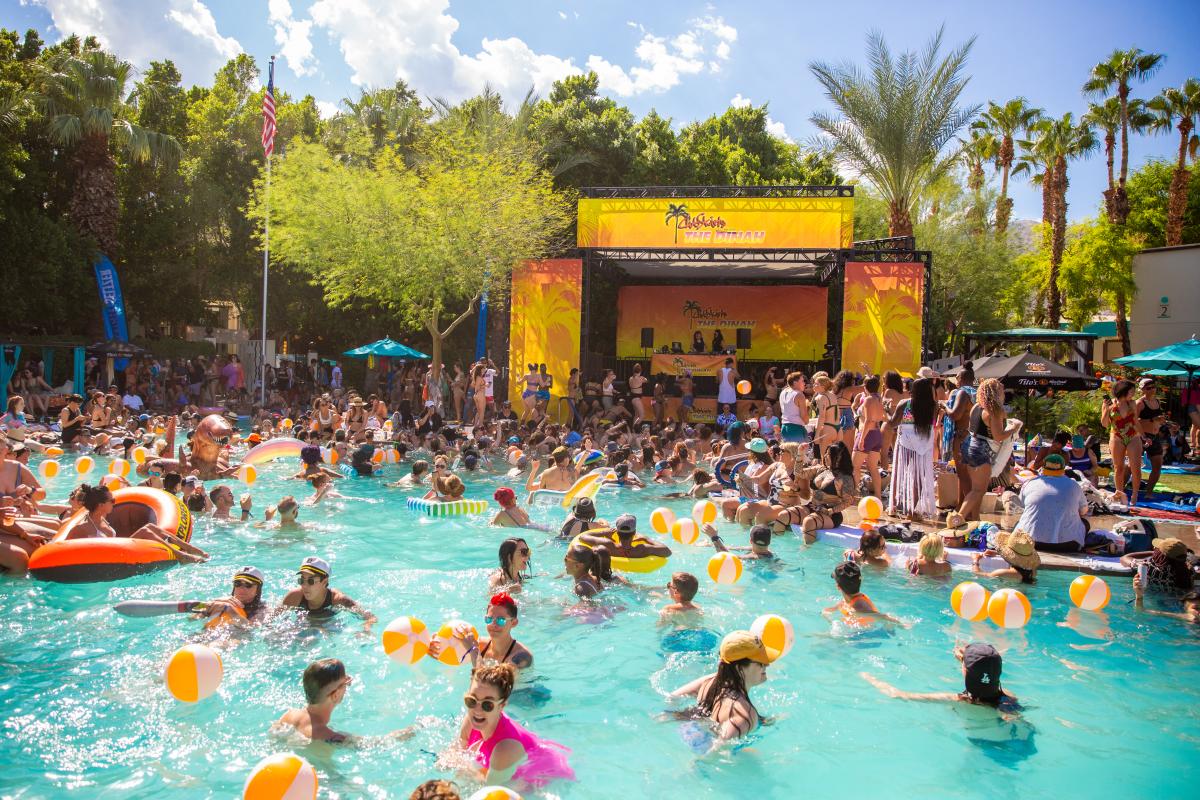 The largest queer/lesbian/non-binary event in the world is coming to Greater Palm Springs. Featuring pool parties, live entertainment from popular performers and DJs, and parties at local clubs – this event brings the fun. The Dinah is an empowering and inclusive event that is all about celebrating life and enjoying a fun weekend under the sun. View the itinerary for more information on nightlife and pool parties during this festive weekend.
CINEMA DIVERSE FILM FESTIVAL
When: September 21-24
September brings in an exciting event that attracts filmmakers, producers, and attendees from around the world to Camelot Theatres in Palm Springs. Cinema Diverse is a film festival that showcases films produced, directed, and curated by the LGBTQ+ community. These films bring voice and visibility to the LGBTQ+ community by bringing diverse audiences together to create space and conversations to open minds while shifting cultural bias to create positive change. Tickets and passes are still currently available for this world-class film festival.
What's a better way to enjoy a Sunday morning than with a delicious brunch and bottomless mimosas while a sassy drag queen in sequins bats her eyelashes at you and performs to the likes of glamorous dance music icons? Greater Palm Springs is a place like no other when it comes to Drag events. Here is your Guide to Best Drag Brunches in Greater Palm Springs.
---
LIVE MUSIC
The Acrisure Arena  provides the Greater Palm Springs area with a premiere 11,000+ capacity venue to host some of the biggest artists in entertainment as well as the home for the AHL Hockey team The Coachella Valley Firebirds. Want to know more about what is happening at the Acrisure Arena? Check out their full list of upcoming events happening this month. 
Experience live entertainment at Agua Caliente Casinos. All three locations in Greater Palm Springs offer some of the best performances for an unforgettable night. Enjoy dancing, drinks, and nightlife at the downtown Palm Springs Cascade Lounge , Cathedral City Terraza, or The Show at Agua Caliente Rancho Mirage . See what's happening and view their full list of events to plan ahead.
Enjoy some brews and fantastic food with live entertainment on Saturdays and Sundays at the Coachella Valley Brewing Company! Live music and comedy on Saturdays from 4-9 pm and Sundays offer a live acoustic afternoon performance from 3:30 p.m. - 5:00 p.m. See what's happening at the taproom and grab yourself a cold one.
Eager to get back to enjoying live music? Fantasy Springs has musical options to fit everyone's tastes. You can view their full schedule from free outdoor concerts at the Rock Yard  to intimate showcases at Acoustic and Unplugged at the Twelve.
This outdoor music venue is kicking off this month with Van Halen, Styx, and Billy Idol Tribute bands. Music tributes continue on Fridays and Saturdays, throughout the month of August. For a schedule, visit their listing, here. 
---
HEALTH & WELLNESS
Guided by the esteemed instructor Vanessa Johnson at The Spa at Séc-he, this aqueous practice embraces the art of gentleness, empowering you to nurture your inner strength, achieve poised equilibrium, and expand your range of motion. For a mere $15, immerse yourself in this transformative experience lasting 45 minutes—a precious add-on activity that promises to leave you revitalized and deeply attuned to the serenity within.
Embark on the wondrous commencement of each and every Saturday at The Drift Hotel, where a delightful hour-long yoga flow awaits you upon the inviting outdoor terrace of Sol Studio. Envision yourself amidst this serene and picturesque setting, immersing yourself in the harmonious rhythm of yoga, as you revel in the blissful interplay between mind, body, and spirit.
Want to continue your adventure in Greater Palm Springs? See here for more things to do in this Southern California oasis.