Please check local weather sources and with individual events for updates on weather or event changes.
August is here and the end of summer is near which makes it the perfect time to enjoy a memorable vacation in Greater Palm Springs! Whether you're looking to relax on a self-care getaway or take that last family vacation before school starts, there is something for everyone to enjoy in this Southern California oasis. 
---
THINGS TO DO
INTERNATIONAL BEER DAY | AUGUST 4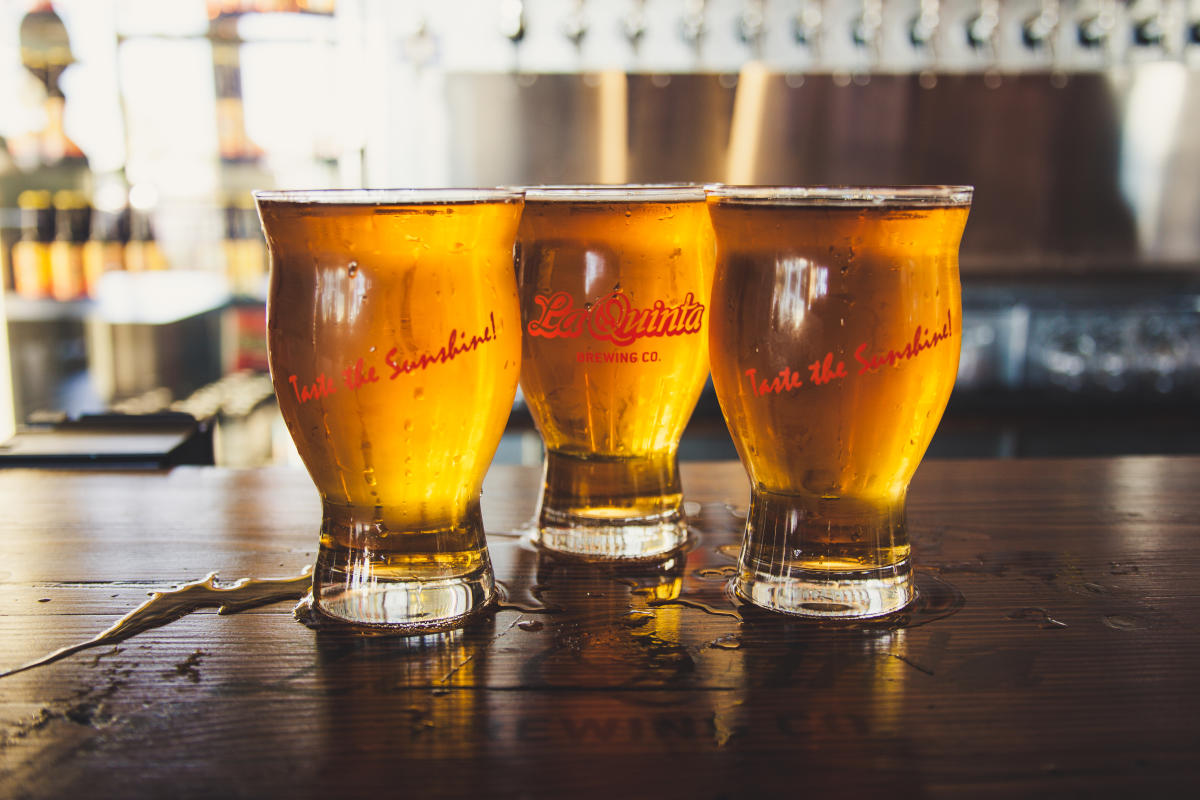 International Beer Day is on Friday, August 4. Celebrate all of the bright, dark, floral, citrus, and hoppy flavors by having a cold one. Whether it's from a flight, can, pint, tulip, or stein glass, make sure you do your cheers on this special day by visiting one of the many exuberant breweries and brew pubs. Plan your pursuit of happiness on International Beer Day at our local craft breweries and distilleries!
SPLASH HOUSE | AUGUST 11-13, 18-20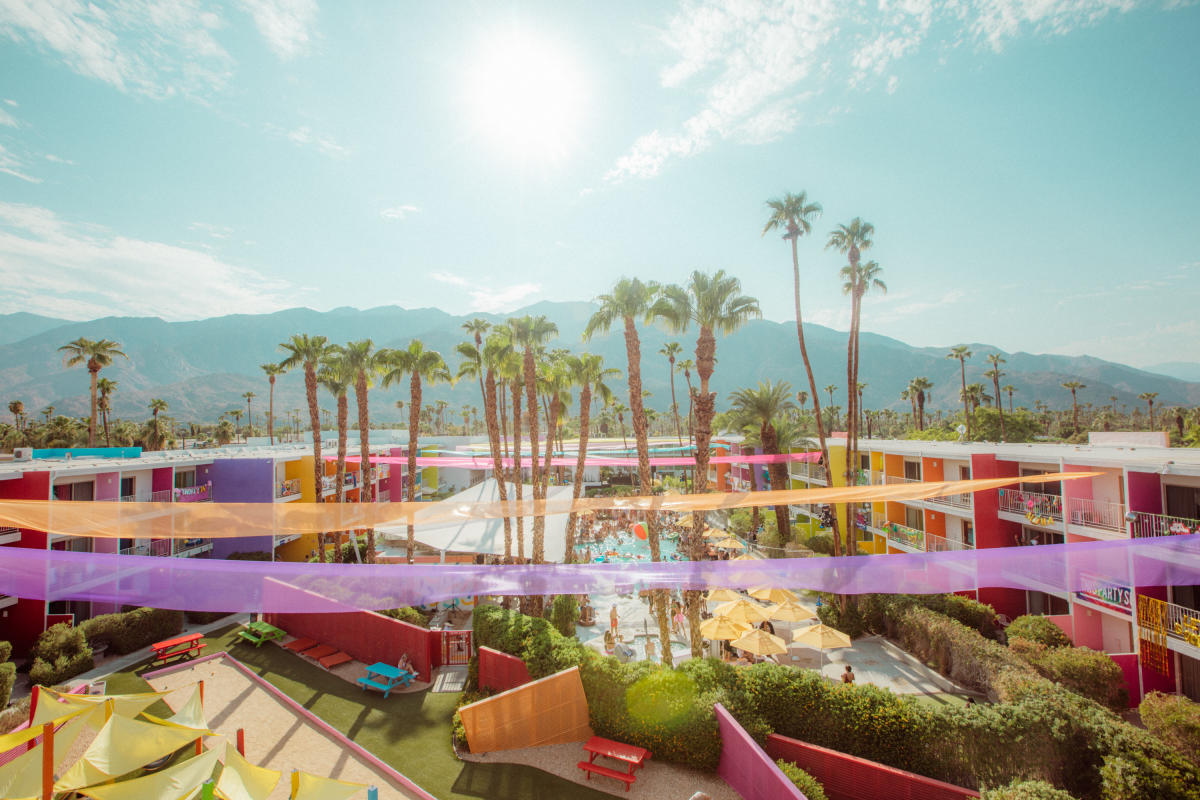 This festival is jam-packed with a lineup of DJs that take place across three hotels in the city of Palm Springs and offers party-goers a chance to hear upcoming house, disco, and electronic artists in a more intimate setting. Don't forget about the After Hours at the Palm Springs Air Museum for late-night grooves and dancing. Find more details on this music festival.
NATIONAL FAJITAS DAY | AUGUST 18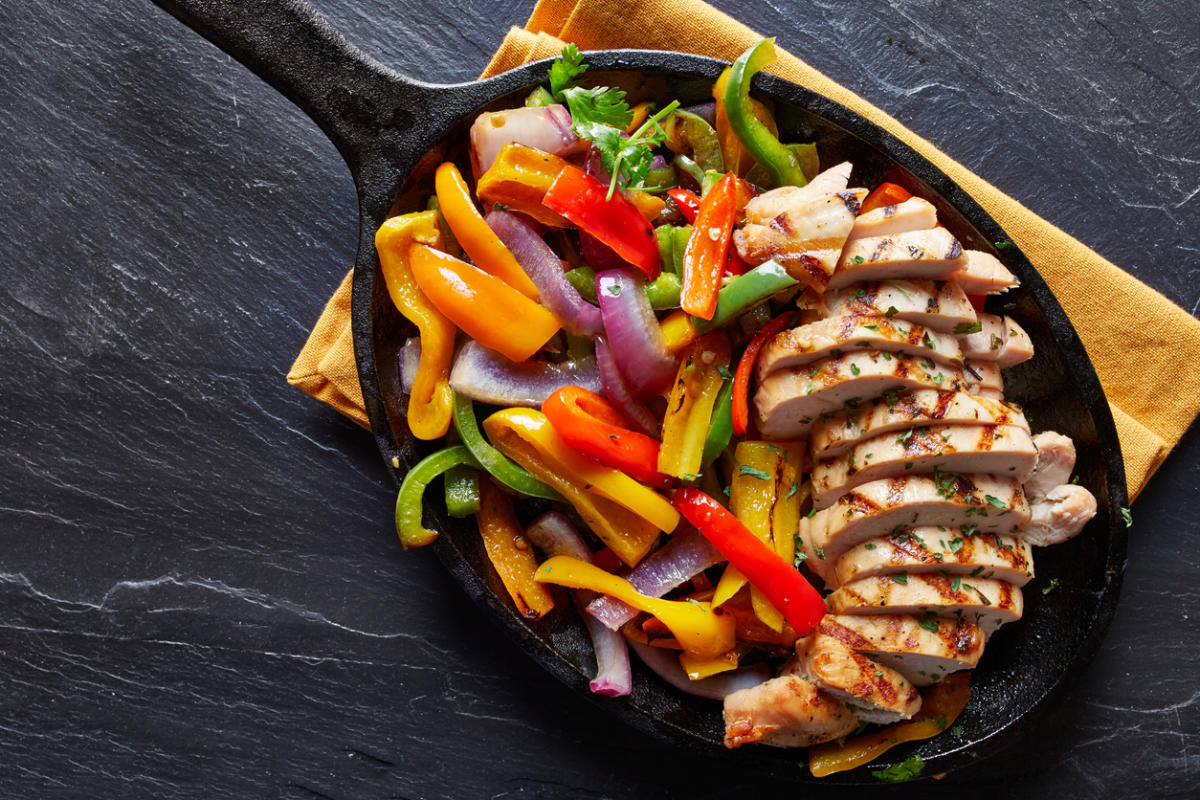 National Fajitas Day is coming in hot off the skillet this August. Whether you enjoy the savory dish with or without meat, celebrate the rich history of sizzling platters full of bright peppers, onions, and a mouthwatering aroma that will satisfy your hunger. Take a look at the Top 10 Authentic Mexican Restaurants to plan your fajitas festivities.
Swim & Skate at Berger Foundation Iceplex
When: August 1-31
The Berger Foundation Iceplex and Palm Desert Aquatic Center offer you a cool deal while enjoying the summer. Here's how it works: if you go ice skating you can receive a complimentary snow cone at the Palm Desert Aquatic Center by showing your Iceplex Public Skate receipt. If you go swimming, you can also receive a free skate rental coupon for the Iceplex when you pay the entry fee at the Aquatic Center. Throughout the month of August, you can find your chill at either location.
When: August 2
The Backstreet Arts District is a unique community of artists working in studios & galleries, and businesses that provide artistic services (reprographic, restorative, and framing) in Palm Springs. You don't want to miss out on their Art Walk on the first Wednesday of each month. They have an amazing assortment of original art for all tastes and budgets – paintings, ceramics, photography, mixed media, jewelry, lithography, and more by locally, regionally, and nationally recognized artists.
Beneath the Desert Sky Concert
When: August 5
Joshua Tree National Park's Indian Cove Amphitheater is hosting a once-in-a-lifetime event "An Evening with Barret Martin." Experience captivating storytelling, film, and live music from Barrett Martin, the esteemed Grammy-winning producer, author, and drummer. This exclusive one-man show promises a mesmerizing journey through diverse musical genres and fascinating tales from his global experiences.
Ace Hotel Craft Beer Weekend
When: August 5
Join the Ace Hotel & Swim Club for their 10th annual Craft Beer Fest and celebrate the world of beer. At this extraordinary event, you can enjoy the pleasure of hops and try a variety of micro-breweries, cask masters, and maltsters who make up the flavors of the industry. Guests can purchase pourings from the participating breweries, while supplies last, all weekend in The Amigo Room.  The Amigo Room is open at noon all three days and, during the event, guests can stay longer and soak up the sun by the pool.
Paella Perfection with Chef Daniel Felix
When: August 10
Prepare yourself for an unforgettable culinary adventure that will transport you to the vibrant streets of Spain! Sol Y Sombra cordially invites you to partake in an exceptional and exclusive 3-hour paella cooking class, led by none other than the revered Executive Chef Daniel Felix, a culinary virtuoso whose expertise knows no bounds.
Dive-In Movie: Surf's Up
When: August 11
At the Palm Desert Aquatic Center a thrilling cinematic event awaits you. Enjoy an enchanting screening of the renowned Sony Pictures film, "Surf's Up." As the sun dips below the horizon, prepare for an exhilarating experience where aquatic magic meets movie magic. Open exclusively from 7:30 to 8 p.m., creating an electrifying atmosphere you won't want to miss.
Maleza Cocktail Dinner with Convite
When: August 30
Maleza, the Baja-inspired restaurant at Drift Palm Springs, is thrilled to present the third session of their mezcal dinner series in collaboration with Convite Mezcal. Join them for an unforgettable experience featuring a meticulously crafted three-course menu, showcasing elevated Baja-inspired dishes masterfully prepared by Chef Ysaac Ramirez. 
When: Every Thursday
Villagefest takes place in downtown Palm Springs where the street is closed to create a relaxed, fun, and festive atmosphere full of food, artists, fashion, and other unique vendors.
When: Every Thursday
The Palm Springs Art Museum has 28 galleries, two sculpture gardens, a 433-seat theatre, and a popular local bistro. Every Thursday they offer free admission to the public from 5 p.m. - 7 p.m.
When: Every Friday
Prepare your taste buds for an explosion of flavors as the City of Indio presents a food truck extravaganza like no other. Picture this: a gathering of the most exquisite and diverse food trucks, each one vying to delight your senses with their mouth-watering creations. So mark your calendars, assemble your fellow food-loving friends, and get ready to embark on a culinary adventure that will tantalize your taste buds, leaving you craving for more.
When: Every Friday
Indian Wells is now embracing the introduction of the Southwest Food Fest, which takes place every Friday evening. This occasion will feature local food vendors, arts, crafts, and a diverse market for shopping. The atmosphere will be brimming with entertainment, including games, activities, and live music, creating an enjoyable and thrilling experience for all.
ESCAPE ROOM
Take a break from the pool and jump into a new kind of experience at one of these local escape rooms. A place where solving problems is fun! Visit Palm Springs Escape Rooms or Escape Games at the River to book ahead. Enjoy the challenge!
NATIONAL DOG DAY | AUGUST 26
Let's raise the woof! August 26 is National Dog Day, and if you are planning to go out, then you're barking up the right tree. Take your love and appreciation for your fur babies to a new level by celebrating at a dog-friendly restaurant here in Greater Palm Springs! Dig into the different dog menus that some of these hot spots have to offer! To plan and fetch your options, check out our Pawsitively Perfect Patios for Pooches guide.
---

LIVE MUSIC
The Acrisure Arena provides the Greater Palm Springs area with a premiere 11,000+ capacity venue to host some of the biggest artists in entertainment as well as the home for the AHL Hockey team The Coachella Valley Firebirds. Want to know more about what is happening at the Acrisure Arena? Check out their full list of upcoming events happening this month. 
Experience live entertainment at Agua Caliente Casinos. All three locations in Greater Palm Springs offer some of the best performances for an unforgettable night. Enjoy dancing, drinks, and nightlife at the downtown Palm Springs Cascade Lounge, Cathedral City Terraza, or The Show at Agua Caliente Rancho Mirage. See what's happening and view their full list of events to plan ahead.
Enjoy some brews and fantastic food with live entertainment on Saturdays and Sundays at the Coachella Valley Brewing Company! Live music and comedy on Saturdays from 4-9 pm and Sundays offer a live acoustic afternoon performance from 3:30 p.m. - 5:00 p.m. See what's happening at the taproom and grab yourself a cold one.
Eager to get back to enjoying live music? Fantasy Springs has musical options to fit everyone's tastes. You can view their full schedule from free outdoor concerts at the Rock Yard to intimate showcases at Acoustic and Unplugged at the Twelve.
This outdoor music venue is kicking off this month with Van Halen, Styx, and Billy Idol Tribute bands. Music tributes continue on Fridays and Saturdays, throughout the month of August. Explore their schedule for upcoming music events. 
---
ARTS & CULTURE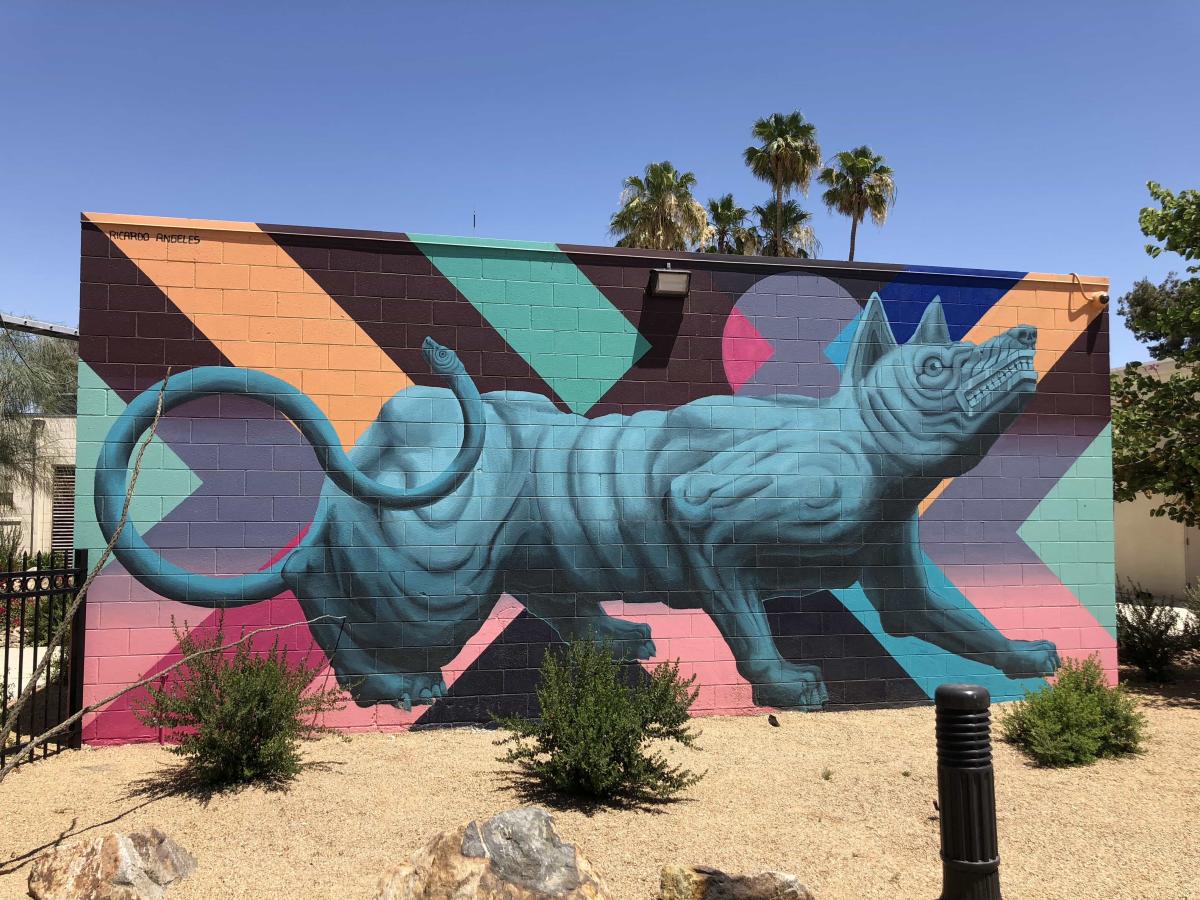 In Greater Palm Springs, art comes in all different forms. Whether it's on a canvas in a museum or gallery, a mural on a local business wall, or even a community art installation that has been donated by one of the world's largest festivals—this art oasis has more than what the mind originally could imagine. Go deeper into the art journey by viewing our Guide to Public Arts.
 
---
Don't miss out! With the Summer Eats Pass, you can explore more of Greater Palm Springs' unique dining scene for less—all season long. Simply download the FREE mobile pass and get access to exclusive offers from restaurants. You'll find everything from special prix fixe menus to free items with purchase and more. Plus, each time you use the pass to check in to a local eatery, you'll be eligible for a weekly drawing to win a $50 gift card to a Greater Palm Springs restaurant. Learn more about the Summer Eats Pass.
 
---
HEALTH & WELLNESS
Guided by the esteemed instructor Vanessa Johnson at The Spa at Séc-he, this aqueous practice embraces the art of gentleness, empowering you to nurture your inner strength, achieve poised equilibrium, and expand your range of motion. For a mere $15, immerse yourself in this transformative experience lasting 45 minutes—a precious add-on activity that promises to leave you revitalized and deeply attuned to the serenity within.
Embark on the wondrous commencement of each and every Saturday at The Drift Hotel, where a delightful hour-long yoga flow awaits you upon the inviting outdoor terrace of Sol Studio. Envision yourself amidst this serene and picturesque setting, immersing yourself in the harmonious rhythm of yoga, as you revel in the blissful interplay between mind, body, and spirit.
Ready for your next vacation? Start planning your summer travels to Greater Palm Springs.