There's no denying that technology has become a prevalent part of our lives. With gadgets and phones in hand, we are constantly swiping, clicking, and mousing through the day without taking in the views around us. If you're looking to escape from the digital confines of the modern technological world, look no further than a disconnected vacation in Greater Palm Springs.
The natural beauty of the desert provides the perfect escape to unplug from your devices and enjoy a retreat of rejuvenation and relaxation. From scenic hiking adventures to tech-free activities like painting and spa days, you can enjoy some "me" time away from a screen and into the oasis.
Joshua Tree National Park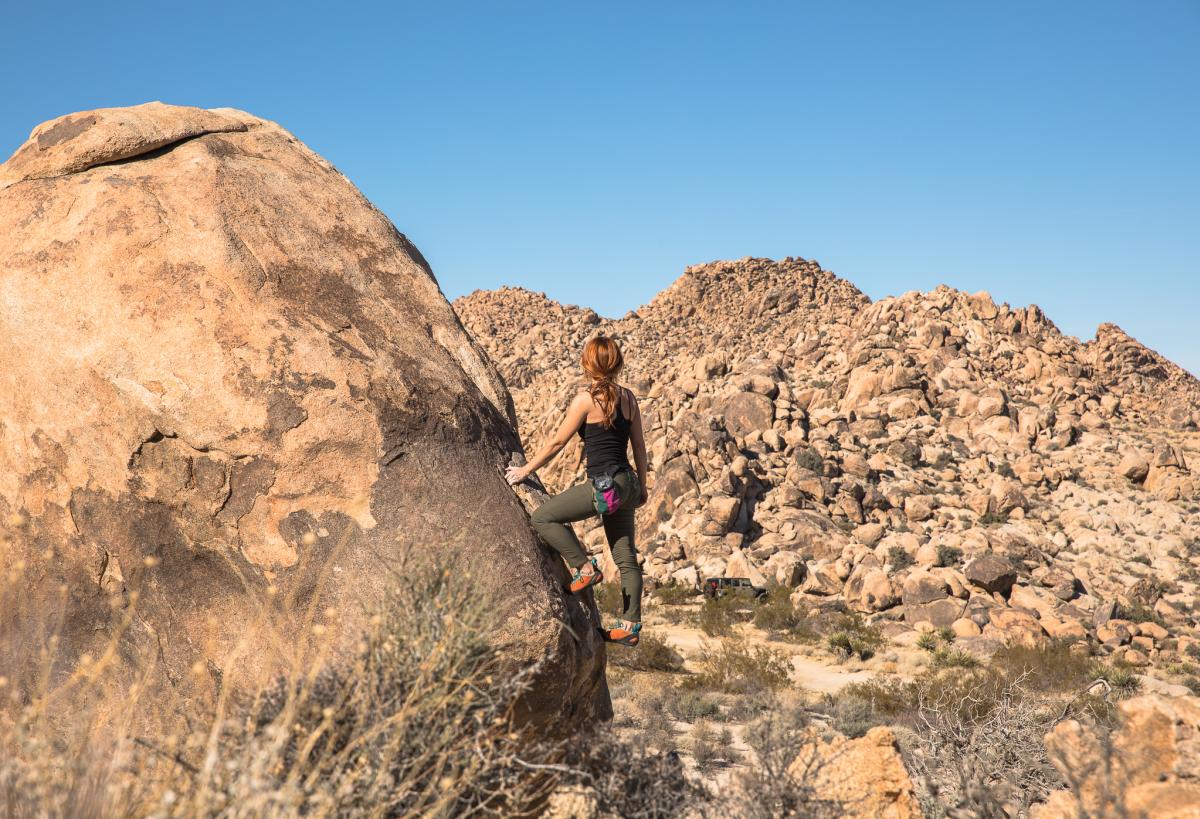 Having recently celebrated its 83rd birthday, Joshua Tree National Park is the perfect way to experience breathtaking sights and the bountiful wildlife of the High Desert. There are 300 miles of hiking trails available for you to explore and an estimated 8,000 established routes for rock climbing. Some popular trails include the Hi-View, which is a panoramic view of the area, and the Indian Cove trail, which is a gentle hike that focuses on desert plants and their traditional uses by Native Americans.
Visitors can also enjoy animal-related activities like bird-watching and horseback riding in the National Park. To finish off the day, camp out into the desert trails and look above for some stellar views of the night sky and memorable stargazing.
Pinot's Palette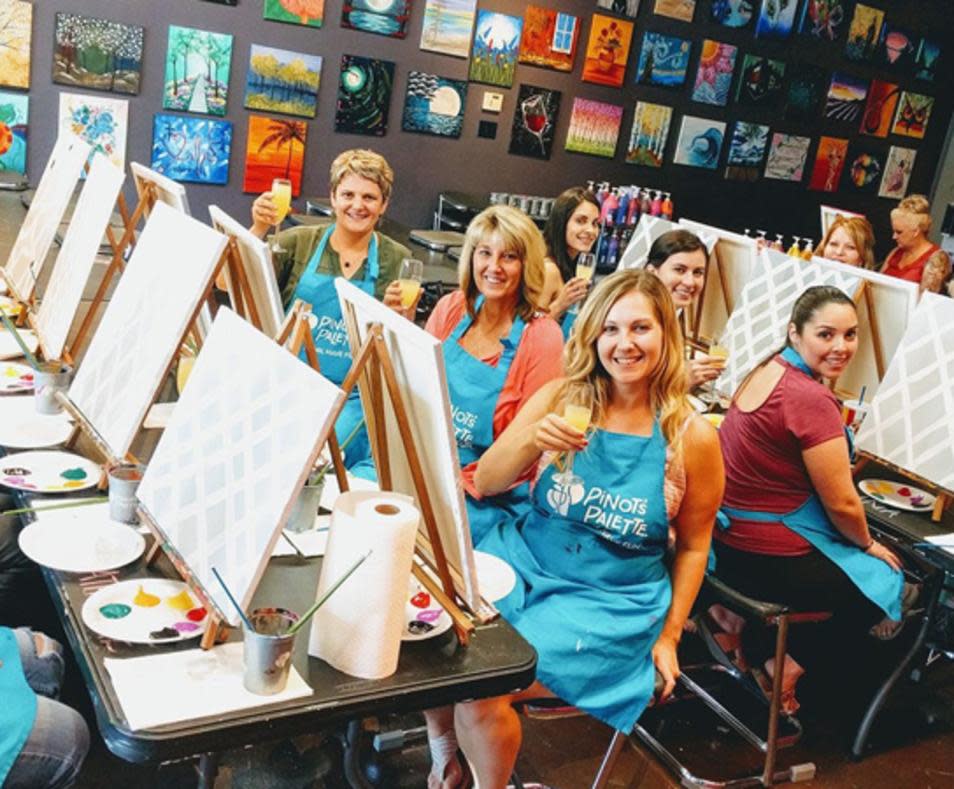 Unleash your inner artist at Pinot's Palette in Rancho Mirage. This will give you a chance to drop your phone and get your hands messy to create a real work of art. Each class is based on a specific painting, and all the paint materials will be supplied as the Pinot Palette staff gives you directions on how to create that particular piece. The atmosphere is very laid back and casual, with wine even being provided to your party. Since there is a beer and wine bar on the premises, class attendees must be at least 21 years of age. The class sessions at Pinot's Palette range from two hours that cost $35 per person and three-hour classes priced at $45 a person.
Tahquitz Canyon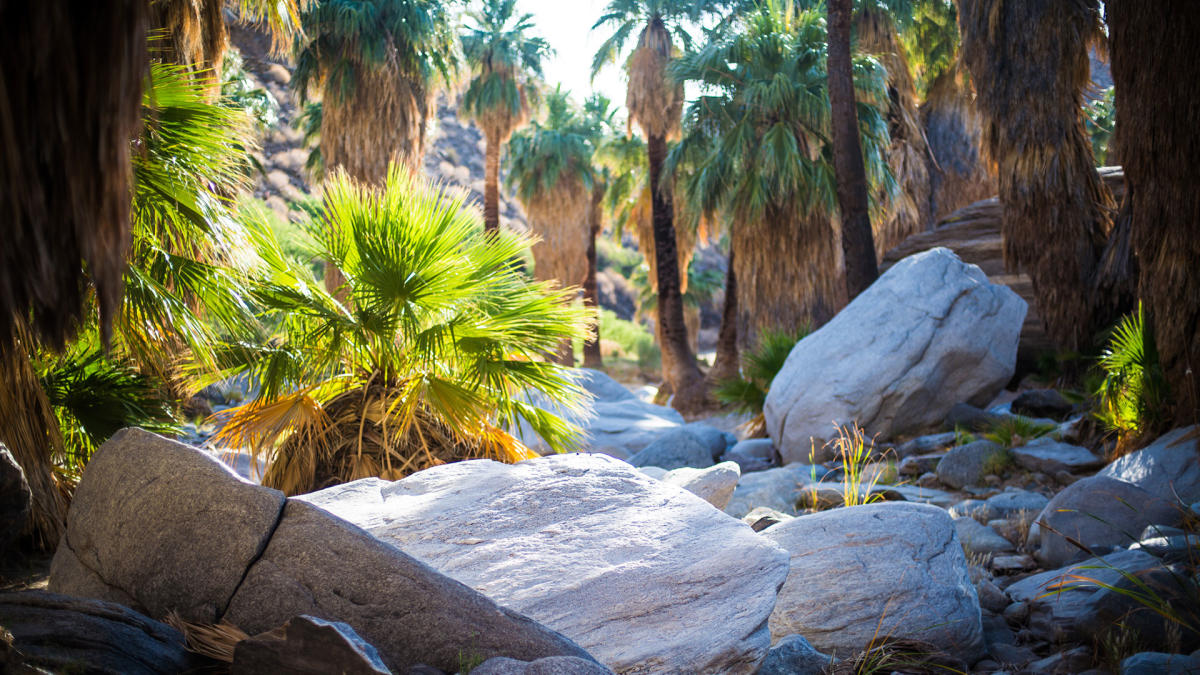 This popular Palm Springs trail has many Instagram-worthy views, but you will be inclined to leave your phone behind and take in the scenery instead. Home to a 60-foot waterfall, rock art, ancient irrigation systems, native wildlife, and desert plants, Tahquitz Canyon is the ideal place for adventurous spirits. The Canyon Visitor Center offers educational and cultural exhibits, including a display of artifacts, an observation deck, and a theater room for viewing the film,  The Legend of Tahquitz Canyon—which details the Cahuilla Indian legend surrounding the banished shaman Tahquitz and how he was banished to the Canyon and still resides today. Admission prices are $12.50 for adults, $6 for children 6-12, and military personnel get in free with a U.S. military ID. A six-month pass to the Canyon is $60 and an annual pass can be purchased for $90.
Sunstone Spa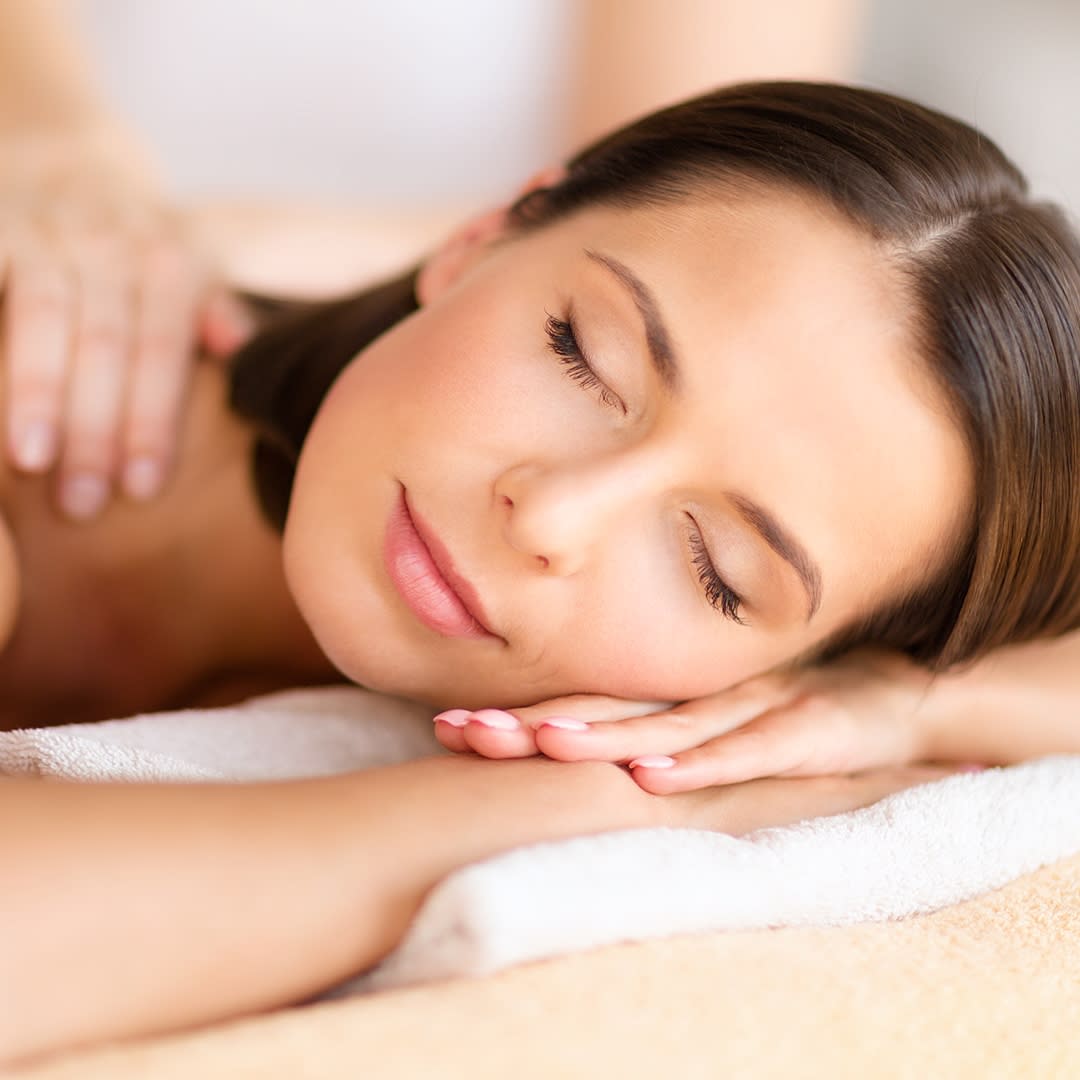 Sunstone Spa at Agua Caliente Resort Casino Spa Rancho Mirage is an award-winning escape that will replenish your body and clear your mind of all distractions—including your phone notifications. This spa has received Forbes Travel Guide's Four-Star award and was named the Number One Spa in America by the Spas of America website. This month's specials are centered on cleansing and purifying your body with essential ingredients found in the plant life of Greater Palm Springs. Desert Rose Collagen Facial hydrates and calms your skin with the spa's Australian desert rose collection and rose-quartz infused collagen. Volcanic Coconut Body Scrub features crushed volcanic pumice blended with sweet honey-infused coconut to hydrate your skin. The last August special is the Milk and Honey Foot Bath Pedicure consisting of a rich milk and honey bath to hydrate your skin with a sweet coconut sugar exfoliate.
Power Yoga Palm Springs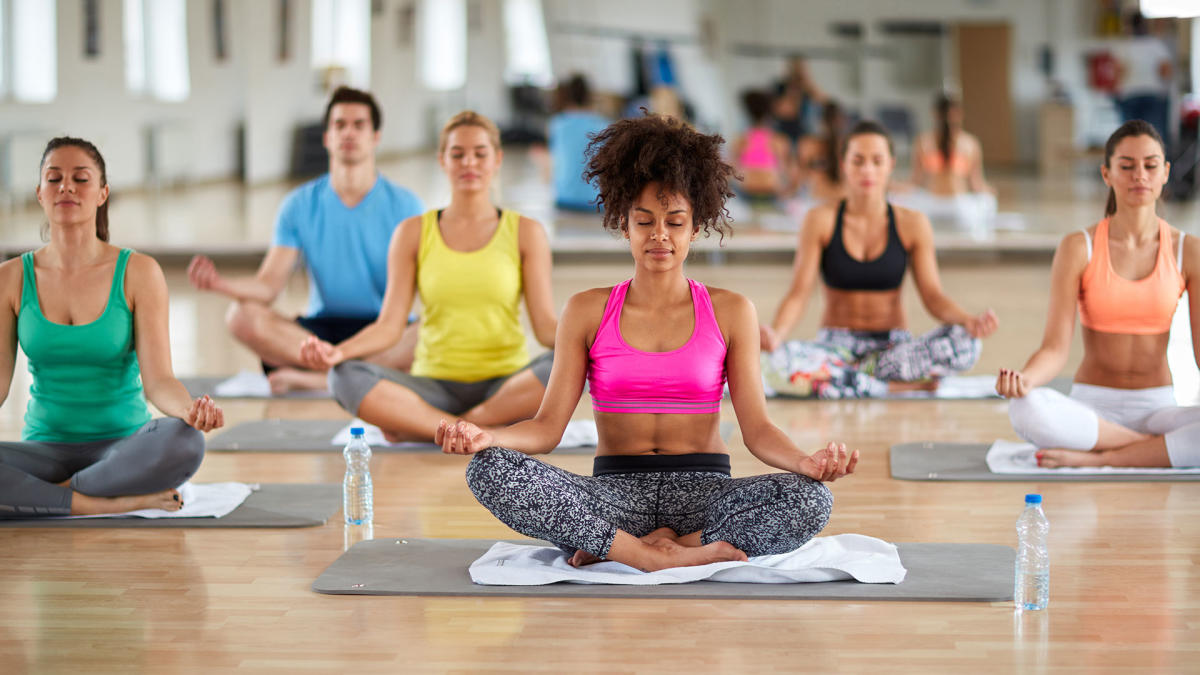 Get your daily dose of meditation away from technological distractions at Power Yoga Palm Springs. This fitness facility is home to two yoga rooms, a spin studio, and a massage studio. Beginning yoga classes are available for first-timers that need understanding the practices and techniques necessary for yoga. Skill level classes also include Hot Yoga, which entails performing yoga in a heated room up to 105 degrees Fahrenheit to increase your flexibility and blood circulation.
Yoga sculpt sessions are available as an exercise technique to tone your body with the use of free weights. Private yoga sessions are available for those new to the exercise, and if you want something more public, a donation-based "Yoga in the Park" class is offered at the Wellness Park in Palm Springs Saturday mornings at 8 a.m. in the summer and 10 a.m. during winter.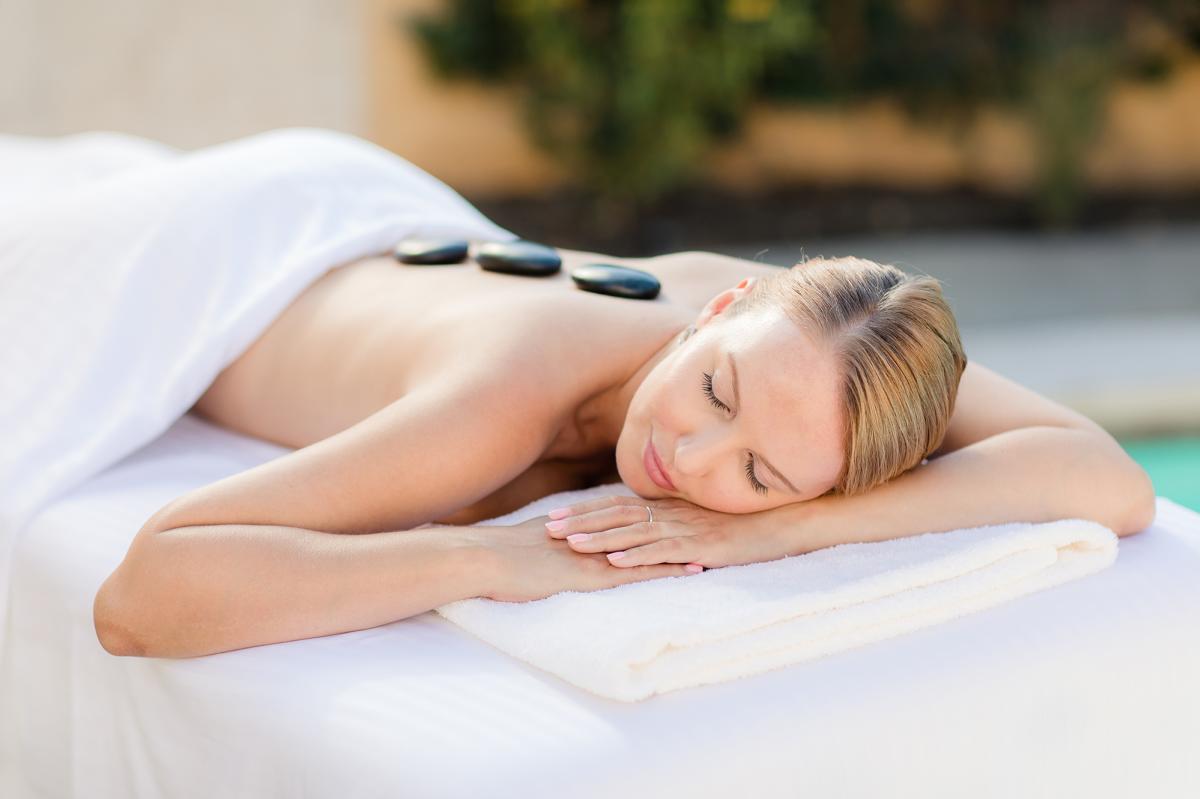 The Tommy Bahama Miramonte Resort & Spa epitomizes the idea of a luxurious vacation getaway. In addition to the gorgeous boutique-style architecture and desert scenery, the resort offers a variety of activities that will take you away from the digital world. The premier Well Spa at the Miramonte consists of nine indoor treatment rooms, three outdoor relaxation spaces, hot and cool soaking pools, eucalyptus-infused steam rooms, and a relaxation lounge for you to get lost in a relaxing atmosphere.
New seasonal treatments are also offered at the Well Spa, including the Desert Warrior Massage— a full body massage for post-workout, an athletic recovery that enhances flexibility and mobility. The resort also offers outdoor activities like golf and poolside cabana services.
Ara Pilates + Movement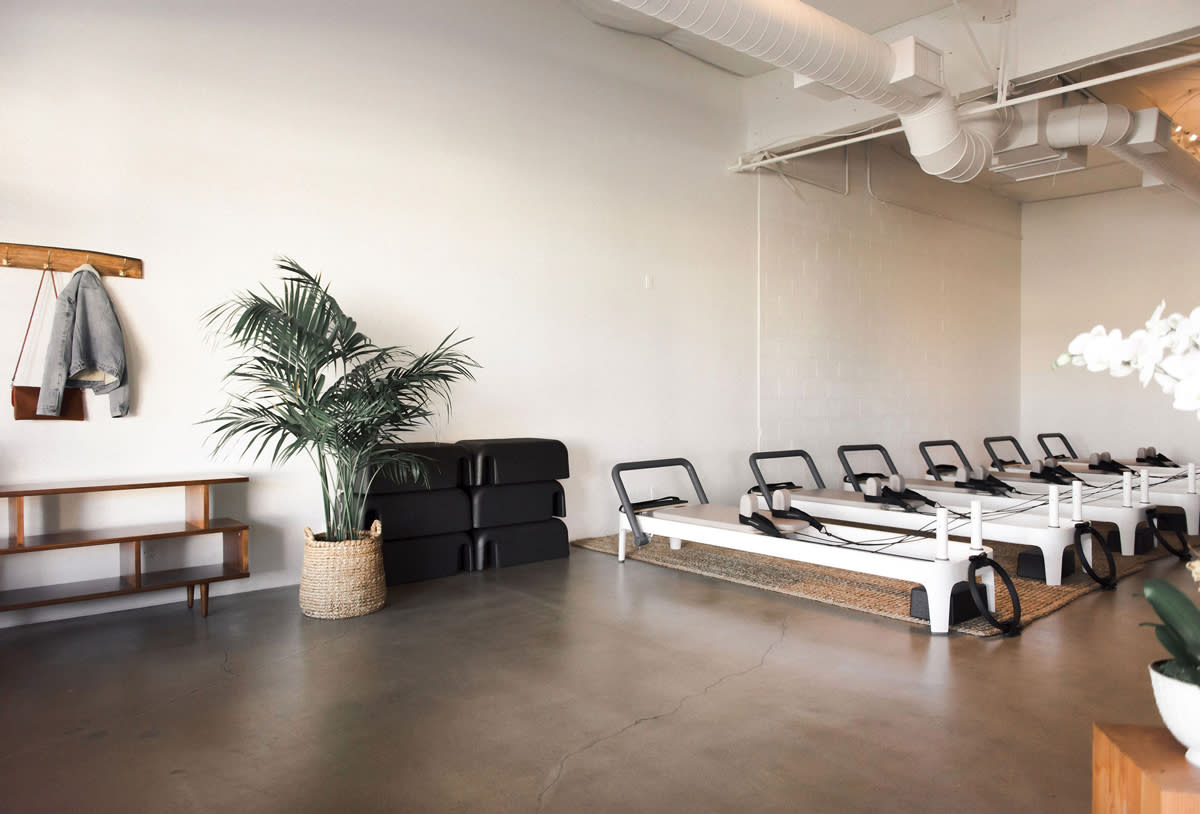 Having opened just last year, Ara Pilates + Movement studio has already amassed a reputation as Greater Palm Springs' premier pilates boutique. Ara Pilates promotes health and wellness without distraction from digital devices, even providing sound-insulated Private Session Rooms to ensure a peaceful movement experience to allow visitors to practice in peace. Each private session provides something different for participants of all experience levels, whether you are looking to heal your body from an injury, have some athletic training, help alleviate stress and anxiety, improve your posture, or lose weight.
The studio also has a Biomat, which uses infrared and negative ion technology to deliver healing signals to your body through energy cells. The benefits of this include improved circulation, reduced joint and muscle pain, and improved sleep. Ara Pilates + Movement offers classes that specialize in different areas of wellness, including restorative, classic, strength, and velocity movement.
The Spring Resort & Spa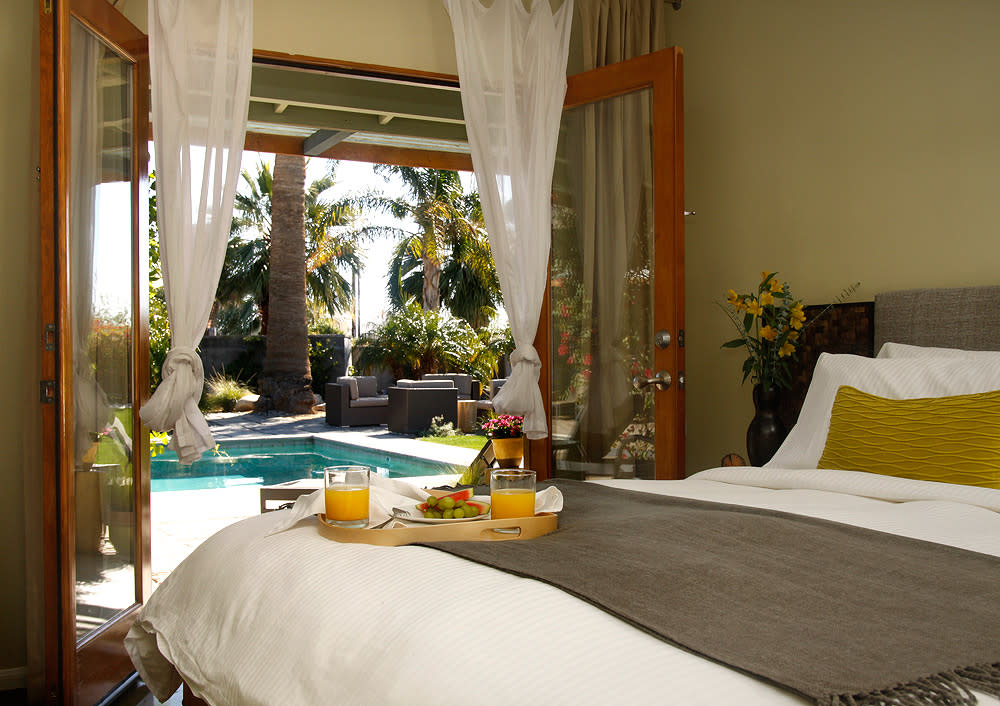 Located in Desert Hot Springs, The Spring Resort & Spa is world-renowned for its healing methods and mineral water treatments that will leave you rejuvenated and at peace while stimulating your body's natural healing process. One of their main attractions is the Hot Spring Sound Bath, which relaxes sore muscles, regulates sleeping patterns, lowers blood pressure, and awakens your senses. The sound bath is available for public use with $75 admission and $55 for hotel guests.
The Spring Resort & Spa also offers massages, body treatments, and facials that possess immune-boosting and detoxifying properties. This will make you glad you put down your phone for some much-needed pampering.
Tallgrass Hiking Tours
Tallgrass Hiking Tours allow you to experience the scenic wonders of Greater Palm Springs, offering custom hiking tours and guided sightseeing tours that can accommodate 2 to 50+ guests. If you're looking to explore the Oasis for an in-depth look at the desert, this is the perfect adventurous experience. Some popular sightseeing destination tours include the famous Salvation Mountain & Slab City, the Salton Sea, an agriculture tour of Greater Palm Springs' most important industry with a stop at Shields Date Gardens, and a general tour of the oasis that encompasses all nine cities and unincorporated areas. Popular hikes offered by Tallgrass include Big Morongo Canyon Preserve, Homestead Trail Loop, Carrizo Canyon, Thousand Palms Oasis, Willis Palms Mesa & Oasis, Joshua Tree National Park, Ryan Mountain, and Indian Canyons.
Palm Springs Art Museum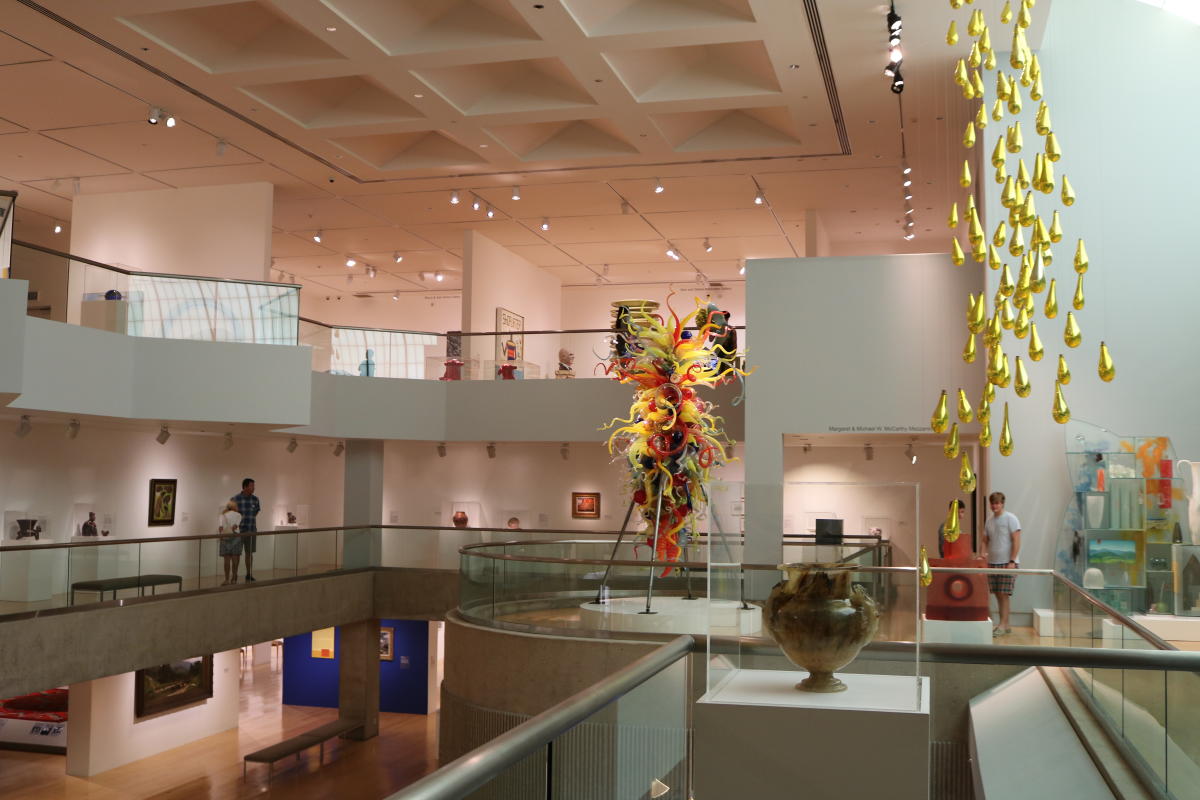 Leave your tech at home and get in touch with your inner artist by visiting the Palm Springs Art Museum. With exhibits that both enthrall and educate, you are sure to find a work of art that will inspire you. Some featured exhibits currently on display are Brave New Worlds: Explorations of Space and Contrasts: Promised Gifts from the Kaplan-Ostergaard Glass Collection, both lasting until December. Brave New Worlds features five contemporary artists with sculpturally immersive installations centered on the artistic theme of space exploration. The Contrasts exhibition showcases the studio glass movement by demonstrating different techniques and ideas of creating works of art with glass's unique properties. 
Enjoy nature's beauty and peace by visiting any of these locations to meditate and relax during your time in Greater Palm Springs. Stay chill and unplug in the oasis.