1. Hit The Trail
Nothing frees the mind quite like saddling up and shifting into inner cowboy mode. For low-octane adventures, Smoke Tree Stables rounds up city slickers for gentle wrangler-led rides moseying through its ranch's 400-acre desert spread. Or lasso more room to roam by hitting happy trails that giddy-up into Agua Caliente Indian Canyons, where rustic terrain is dappled with perennially flowing streams and dramatic palm oases. Cowpokes also pair riders with equine for custom outings that weave in a boxed lunch picnic or western cookout. Horsing around can take the fast track since the South Palm Springs ranch fringes town.

2.  Go Pedal to the Metal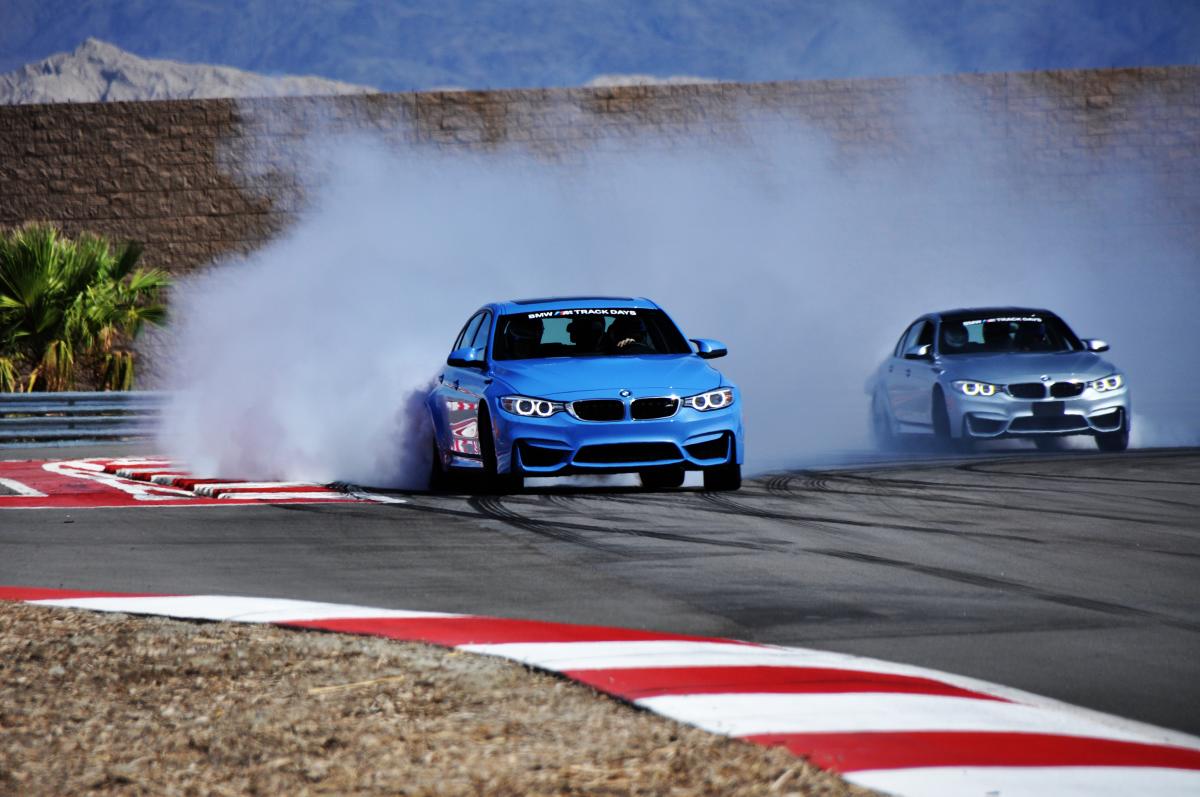 In a trailblazing concept that leaves comfort zones in the dust, the revved up BMW Performance Driving School West pushes both amateur and professional drivers to their limits. The 32-acre adrenaline-pumping facility steps on the gas with a dedicated 1.4-mile road course, 6.2 acres of paddock, skid pad and 8,500-square-foot performance facility. The "no holes barred" attitude encourages attendees to cruise from morning sessions, strap into responsible driving classes and then grab gusto in signature Hot Laps with pros scorching the track at 135mph. Those not driven by a need for speed cheer on their peers as spectators.
3. Hook into Golf Cart Polo
As Greater Palm Springs' largest special events facility, Empire Polo Club takes it to the turf beyond January through March matches. Home of the mega-watt Coachella Valley Music & Arts Festival, this massive 200-acre Indio oasis hooks planners with outside-the-box challenges like golf cart polo. Putting the cart before the horse, attendees are outfitted with helmets and mallets to swing away while riding shotgun in golf carts driven by pro polo players. The multi-faceted venue's four distinctive function areas include Medjhool Lake that's landscaped with stately palms, stone walkways, footbridges and Olympic Peak Tent trio providing 24,000 square feet of covered space.
4. Put your Best Foot Forward
Once defined by its desert courses, Coachella Valley kicks in fresh energy with FootGolf. Spinning tradition with soccer action, this hybrid taps into golf's basic model by utilizing tee boxes, greens, bunkers, hazards and 18 holes of play. Rather than clubs, feet drive a regulation soccer ball toward 21-inch diameter cups. Format and rules also follow suit, with foursomes driving golf carts and shooting for below-par scores during rounds that average two hours. Play is reserved to The Lights at Indio Golf Course, as well as the AFGL-certified Desert Willow Golf Resort's 18-hole Mountain View course.
5. Get on a Roll
Wrapped into one million acres of protected land surrounding Greater Palm Springs, Meccacopia Wilderness perfectly mirrors its geologist-relegated moniker as "the most tortured landscape on earth." Big Wheel Tours leads the way through rocking terrain of these raw badlands while rolling along guided mountain bike excursions. City trappings become an afterthought as riders are immersed within stunning granite rock formations and otherworldly Joshua Trees. Requiring less pedal power, the company's Jeep tours hit the high desert on Joshua Tree National Park jaunts digging through incredible canyons twisted and distorted by the mighty San Andreas Fault.
6. Zone in with ATV Experience
For raw adventure pulling the plug on protocol, ATV Experiences unleashes adrenaline junkies to ride amok on guided ATV tours bumping and grinding through the Mecca Hills and Orocopia Mountains. It's all about ease with these "gun it and go" quads that rip down desert trails, into box canyons and along rolling hills. For those who prefer to dodge driving responsibilities, new Yamaha Viking UTV six-seaters with off-road suspension take it side by side to such dramatic destinations as Los Arches, Hotel California and Dry Falls. To amp thrills, tackle Red Canyon Trail dubbed the "Little Grand Canyon" of the desert.
7. Surf the Sky
It's tough to eclipse the graceful magic of a lighter-than-air balloon adventure. From November through May, these natural highs deliver 360-degree birds-eye views spanning across equestrian estates and 100-plus golf resorts to date palm groves, windmill farms and the Salton Sea. Safely positioned within wicker gondolas dangling beneath seven-story-tall multi-colored balloons, passengers literally go with the flow while ascending up to 2,000 feet. Just "another day at the office" for Balloons Above The Desert offering a surreal mix of serenity and exhilaration for thrill seekers with lofty aspirations. During corporate soirees, pilots elevate passengers up to 100 feet in tethered aerostats without leaving the party.
8. Roads Less Traveled
Centuries ago, Cahuilla Indians developed complex communities amid the twisting Indian Canyons of Palm, Murray, Andreas, Tahquitz and Chino. Traces of these Agua Caliente Band ancestral dwellings remain in scattered house pits, rock art, irrigation ditches, dams, reservoirs, trails and food processing areas–all situated minutes from downtown Palm Springs. Desert Adventures shares these cultural treasures through off-road Red Jeep and Hummer jaunts, and backcountry trail hiking within a private 840-acre ranch where naturalists weave in Indian culture, local geology, and plant and animal life. Planners score bonus points as "selfies" junkies traipse across a bridge straddling the San Andreas Fault.
OTHER IDEAS
Climb From Cactus To Clouds – Palm Springs Aerial Tramway