Board Report
President's Summary
June 2023
Despite the economic uncertainty of a potential recession and increased price sensitivity, the region remained resilient and was able to maintain consistent visitation through April although experiencing a slight decline in May (60.7% vs. 61.8% in 2022). Despite this decline, YTD occupancy remains strong at 70.2% compared to 68.4% in 2022.  
Tourism Economics has completed our 2022 Economic Impact Study with exciting results for our destination. Congratulations on exceeding all prior records achieving $8.7 billion in total economic impact to Greater Palms Springs, surpassing 2019 by 16% and 2021 by 28%. Travel spending increased 26% from 2021 across all sectors, bringing in a total of $7.1 billion in spending, equating to more than $19 million each day in visitor spending across the region. This increase in tourism and visitation provided $812 million in state & local tax revenues to support essential services and saves each household in the Coachella Valley $5,000 in taxes. Another key highlight from the study is the number of jobs — 49,137 — sustained by tourism in 2022.  
Looking forward, travel forecasts are pointing to pre-pandemic levels over the next few months. A recent survey by Deloitte indicated that 50% of Americans are planning a trip this summer, with many indicating that an international trip is planned. And American Express recently shared results from a card member survey. They noted that while money might be tight, more than 75% of respondents see leisure travel as an important budget priority. Other items of note from the American Express survey: 
Pop culture is a big driver for travelers booking trips: More than two-thirds of respondents say they have been inspired to travel to a destination after seeing it featured on a TV show, news source, or movie. 
Word-of-mouth recommendations remain strong across all age groups, but Gen Z and millennials, specifically, are also heavily influenced by social media. 
46% of Gen-Z and Millennial respondents said they have been inspired to travel to a destination because of Instagram. 
29% of all respondents say they have been inspired to travel to destinations in 2023 because of TikTok. 
About 60% of younger travelers say they have chosen a destination because it looks great in photos and videos. 
Summer has officially arrived, and our ever-popular Check In. Chill Out summer campaign is in full swing, running in our drive and year-round fly markets across television, out-of-home, digital, and social media. This includes our 11 summer partner television co-ops (you can view them all here). We also launched a VRBO initiative to promote vacation rentals, inspiring summer travel through a fun "floatie personality" campaign.  
We hope you enjoyed Restaurant Week earlier this month, with more than 80 restaurants participating this year. You can view our 2023 Restaurant Week TV commercial here. On June 12th, our Summer Eats Pass is back and will run through Labor Day weekend to continue to promote and support our culinary community.  
Exciting news on air service with the addition of the NEW seasonal flight from JFK with Alaska Airlines from December – April. Additionally, strong passenger numbers are being recorded with totals exceeding all previous records, including March onboards up 26%, April up 13%, and May up 6.4% versus 2022.  
Group business also remains strong. The team exceeded its year-to-date goal at 118% through May, and as of June 22nd room nights are exceeding 100K. The Mid-Atlantic, Northern California, Southeast, and Midwest are our top-producing regions by definite room nights. I'm also thrilled to report that the International LGBTQ+ Travel Association (IGLTA) selected our destination for its 2025 Global Convention, the event's first return to the West Coast since 2015. This decision reflects the inclusive and welcoming spirit of our community and will garner us exposure to travel professionals and LGBTQ+ industry leaders from around the globe. Thank you to the Palm Springs Council, Rob Hampton with the Palm Springs Convention Center, and Aftab Dada with PS Resorts for their support in attracting this important and influential event to our destination. 
On the international front, we launched our first direct-to-consumer marketing effort as an international awareness campaign targeting the UK and Ireland. So far, the campaign garnered 5.8M impressions with over 12,000 clicks to the website. We will continue to prioritize these efforts to support our international visitation recovery, including our UK/Ireland activation, which will take place over 10 days in September drawing consumers, media, and travel trade to experience the ultimate Greater Palm Springs "Roadtrip."
VGPS has entered an annual competition created by Green Destinations, a global organization committed to supporting sustainable destinations and their businesses and communities with training, assessments, and certifications. The competition, called 2023 Green Destinations Top 100 Stories, collects and celebrates initiatives from destinations globally, inspiring responsible tourism leadership. Results will be released in October. 
The Greater Palm Springs Tourism Foundation is committed to supporting the growth and development of leaders in the hospitality industry, and we have begun offering a six-course series in the tenets of leadership leading to a certificate through our partnership with COD's PaCE program. Recently, through the Foundation, we assisted employees from The Westin Rancho Mirage Golf Resort & Spa and Lulu California Bistro. We have also provided support to the JW Marriott Desert Springs Resort & Spa and Fantasy Springs to provide customized Emerging Leaders classes onsite for their staff. 
Thanks to all of you who participated in our third annual Tourism Foundation Golf Tournament & Reception on May 4 for supporting our efforts. Special thanks to our hosts, Desert Willow Golf Resort, as well. We raised more than $35,000 that will go toward scholarships for Coachella Valley students pursuing hospitality degrees as well as other programming for our local hospitality workforce. 
For those of you new to the board, June is our budget month. We operate our financials on a fiscal year — July 1 to June 30 — and our goals on a calendar year. This month you will receive our proposed budget for FY 23/24. Here are some highlights: 
We are proposing two new staff positions as part of our budget review: a social/digital manager and another position dedicated to working with and attracting more sports-related groups. Many destinations have a sports commission that will assist these organizations and tournaments with finding sponsors, volunteers, and permitting. This position could eventually lead into the creation of our own sports commission.  
Our labor expense line is higher this year due to filling vacant positions throughout FY 22/23, as well as the two new positions noted above.  
Each year we budget funds for air service development, but this year, we will keep the funds separate and, if needed, we will ask the finance committee for approval. This approach will be better for planning and accounting.  
Our sales missions, tradeshows, and hosted events have all increased. We are adding new programs and enhancing existing programs where appropriate. For example, PCMA is in San Diego, and we are planning for a larger presence and pre/post FAM opportunities. IPW will be in LA next year, and we will expand our booth, participate with Visit California's showcase, and also plan pre and post trips into the region.  
Several expanded marketing programs are planned to include increased connected TV and expanded markets, increased social media efforts, two new documentary style partnerships with Sustainable Travel and the BBC, as well as other programs with Sunset, Afar, and Journera. 
Additional production expenses are expected to increase with a new VGPS Brand spot, content series video creation, and lifestyle photo shoot in our plans to support all planned marketing campaigns. 
We truly appreciate all your guidance and support in our efforts as we promote our unique and diverse destination to the world while improving the quality of life in our valley for our residents and partners. Wishing you a successful and fun-filled summer, and as we like to say, "Good things come to those who CHILL." So enjoy!   
Sincerely,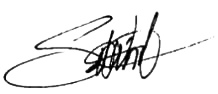 Scott White, President/CEO