Board Report
President's Summary
January 2023
Thank you to all of our board members, JPA Executive Committee Members, and Visit Greater Palm Springs partners. We finished a very successful year, and we couldn't have done it without your support. I would also like to thank the VGPS team for all of their hard work, professionalism, and dedication.
The destination experienced significant year-over-year growth in 2022, with occupancy growing by 7.1%. This was primarily due to the group segment's strong recovery throughout the year. ADR was record-breaking for 11 out of 12 months, and the annual average rate was the highest in history at $216.65. Congratulations to all for such a successful year!
The sales team had an exceptional fourth quarter and achieved 117% of their 2022 room-night goal: 182,105 room nights on a goal of 150,000 room nights and surpassing their stretch goal of 170,000 room nights. The team booked 332 groups, of which 212 were new or have not been to the valley in over five years. Finding new groups is an important component of our strategy, and bringing clients to market is key. The team performed 92 site inspections worth 107,847 room nights. We are 31,391 room nights ahead of pace for 2023 and 3,741 ahead for 2024. The top-three market segments for leads are health and medical, financial, and computer/software.
I hope you have time to read up on the Marketing team's efforts; there are too many projects and achievements to cover in my letter. Congratulations go to Colleen Pace and her team: 2022 was one of the busiest on record for VGPS. We had over 7.4 million video views; more than 25 billion impressions generated across our digital, out-of-home, print, and television efforts; and over 2.2 million television spots aired. Digital media, which tracks people exposed to advertising over a 60-day window via a marketing pixel, showed over $11.5M in hotel revenue generated and over 12,000 flight bookings as a result of our efforts. Our social media channels generated over 41 million impressions and nearly 200,000 clicks to our website.
The fly market campaigns helped deliver a record year for PSP. Over 1.48 million people flew into our destination, and seat capacity growth continues to outpace the national average. Palm Springs International Airport has continued to experience record passenger growth, with 2022 officially marking the busiest year on record with nearly 3 million total passengers surpassing 2019 numbers by 16.3%. American Airlines' Chicago/Palm Springs flight resumed in September this year (a month earlier than in prior years) and load factor for the flight was 94.15%—the highest load factor of all the airline's 114 domestic markets flying out of Chicago. Q1 is expected to continue to set records with 14% more flights and 21.8% more seats forecasted—a great start to the year. Our areas of priority for 2023 include the promotion and retention of our existing routes while also focusing on more year-round and off-peak flights.
This year we are launching a new consumer marketing campaign in the UK. Our long-term goal is to attract a nonstop flight from London. Palm Springs International Airport is working on a master plan and a feasibility study for an international terminal. We also entered into a brand partnership with Globe-Trotter, launching a destination-branded line of luggage in Q1 of this year in Greater Palm Springs with additional events at the company's storefronts in West Hollywood, the UK, and Japan.
On the PR front in 2023, we will continue to support our culinary/dining pillar, leveraging a new Michelin/Visit California partnership to gain more media coverage. We will continue to support the new local Michelin-star restaurants while introducing Michelin to Greater Palm Springs restaurant partners across the valley to gain additional ratings and recommendations.
Todd Burke started on January 17 as our Vice President of Communications. This is a new position for the organization, and we are excited to have his experience and talents joining our team. He will support public relations and communications efforts that continue to position the destination as one of the top destinations to live, work, and visit while leading the organization's communications on workforce development, education, sustainability, DEI, and other priority initiatives.
We will also provide resources and best practices to vacation rental operators and cities, commission an updated economic impact of vacation rental tourism for 2022, advocate for balanced vacation rental policies, and partner with the major platforms to communicate with vacation rental operators.
Last year we tried a new approach to enhancing the visitor experience by providing JPA grants to our member cities. This year we will expand the JPA grant to include programs on sustainability, workforce development, and DEI. Thanks to the Tourism Foundation board and all of you, we raised over $118K last year for scholarships, workforce development, and TEAM GPS.
Since we launched TEAM GPS, 192 people have completed the program, and we are almost ready to launch the online version in collaboration with College of the Desert. We will expand our partnership with COD's PaCE program to deliver training and certifications to our workforce, including the launch of our online self-paced, TEAM GPS Champions course, quarterly meetings with a hospitality HR advisory group, and development of new trainings. The Tourism Foundation will continue to sponsor TEAM GPS for hospitality employees and the Emerging Leaders certification program. Further growth of the TEAM GPS program is also a marketing priority. A TEAM GPS Champions Pass will launch in 2023, which will offer prizes and rewards for program participants as they meet milestones and experience locations throughout the destination while learning more about the destination firsthand. 
Through our partnership with One Future Coachella Valley, we will provide hospitality employers with connections for internship and job shadow programs and a toolkit for successful programs. We will continue to provide and promote scholarships for local students interested in hospitality careers through the Tourism Foundation. We will work with the local college hospitality programs to invite students to attend our networking events and fundraisers for the Tourism Foundation throughout the year so they can network with industry professionals. We will also continue to partner with the CVHS Hospitality Academy to provide experience for those students at our events.
Continued support around workforce development is a VGPS goal for 2023 to increase awareness of and interest in entering the tourism and hospitality industry. A student focus group planned for early 2023 will provide additional insights on the current campaign's effectiveness and will influence future direction, messaging, and creative assets. 
DEI, sustainability, and accessibility are incorporated organically into all aspects of VGPS's marketing initiatives, which will continue to be a priority in 2023. A new landing page for sustainability and another for accessibility launched and will continue to highlight locations, businesses, and attractions that offer sustainable and accessible experiences for visitors. A Native American culture page also launched in 2022, which will be further built out and expanded upon this year. We will also continue to foster relationships with content creators in these spaces to organically showcase how our destination is committing to all aspects of DEI, accessibility, and sustainability. Our sustainability goals include beginning the process of a sustainability certification through an organization like the Global Sustainable Tourism Council. Destination sustainability includes promoting and communicating not only green practices but also our cultural heritage as well as economic opportunities for our workforce and communities.
We look forward to working with all of you as we continue to elevate our destination on many different levels. Regional collaboration and communication are critical for our region to compete effectively and successfully.
Sincerely,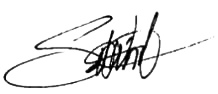 Scott White, President/CEO