BOARD REPORT JUNE 2019
Congratulations on a great May! We've had our best performance in Occupancy and Average Daily Rate since the tracking of these numbers started in 2005, with Occupancy for May coming in at 63.6% and an Average Daily Rate of $168.64.
I would like to thank the 481 people who completed the DestinationNEXT survey we sent out in May. We realize it was a long survey, and we truly appreciate your time. Paul Ouimet, founder of NEXTFactor, will be presenting the results of the survey. DestinationNEXT is a global research platform, online diagnostic tool and strategic action plan designed to help destination organizations define their priorities and increase their effectiveness. The survey results will certainly help all of us improve, and we look forward to hearing the outcome.
In support of increasing flights to PSP, Bob Thibault attended Jumpstart, an annual air service development conference, early this month. Bob and Oliver from Ailevon Pacific met with 13 airlines: seven that currently service the airport and six that are exploring potential service. During the meetings, we discovered that American Airlines did not have its Chicago PSP flight starting until October 20. After asking the airline if they could start service earlier, they were able to find a plane and instead begin service in early October. We are also excited to announce new service to Sacramento: Beginning September 16, Contour airlines will fly 30-seat jets from PSP to SMF daily.
Travel Industry Sales hosted the 16th annual California Cup, which brought in 57 clients from six key international markets. It also provided additional exposure with representatives from Visit California, as well as offices from the UK, Germany, France and South Korea. The event raised over $10,000 for local charity Desert Arc. 
The Convention Sales team was busy hosting clients in Washington, D.C., Sacramento and Southern California, as well as attending two large trade shows: HelmsBriscoe, where they held 36 appointments, and the MPI World Education Conference. At MPI, the CVB sponsored the Hosted Buyer lunch, which had 185 planners in attendance and resulted in three RFPs.
On May 29, the CVB rolled out Restaurant Week at The Ritz-Carlton, Rancho Mirage. A record number of 121 restaurants participated in Restaurant Week this year, and our analytics show positive engagement. Most of the web sessions came from Palm Desert (19.8%) and Palm Springs (14.5%), but the next two highest locations were out-of-area drive markets: San Diego (8.7%) and Los Angeles (8.3%). Here are more exciting stats:
• Restaurant Week website sessions reached 352,959, an increase of 4,292 over 2018.
• There were 94,663 restaurant menu views.
• Social media coverage created 930,000 impressions, a 383% increase.
• Facebook event responses increased 126%, totaling 1,189.

I'm happy to note that the new Board Report microsite performed very well for the first month! We had 493 pageviews, meaning that you're looking at our report online. The Destination Marketing section captured the longest time, with six minutes and forty-three seconds. Thank you for engaging the new site, and please don't hesitate to let us know if we can make any improvements to make navigating the content any easier for you. 
Best wishes for a great summer! Our next board meeting is October 25.
Sincerely,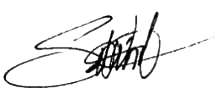 Scott White, President/CEO