PARTNERSHIP & CTA
Partner engagement and awareness are the primary focus for 2019. In October, the Partnership team has continued to produce educational programming, unique networking opportunities, informative communications and events that highlight local tourism partners. The Greater Palm Springs Tourism Ambassador program continues to see strong participation from the local community. 
OCTOBER 2019 PARTNERSHIP HIGHLIGHTS
Partner referrals processed: 143
Partner renewals: 13
Current active partners: 542 
New partners welcomed: 8
October's New Partners
• Palm Springs Stargazing
• Desert International Horse Park
• Eddie V's
• Grand Food and Beverage Catering
• Palm Springs Power Baseball
• Movie Colony Hotel
• The WE Studio
• Tuscany Manor Resort
Meet & See Events
On October 17, the team held one partner event—a Meet & See at Roly China Fusion in Palm Springs—with 72 partners attending.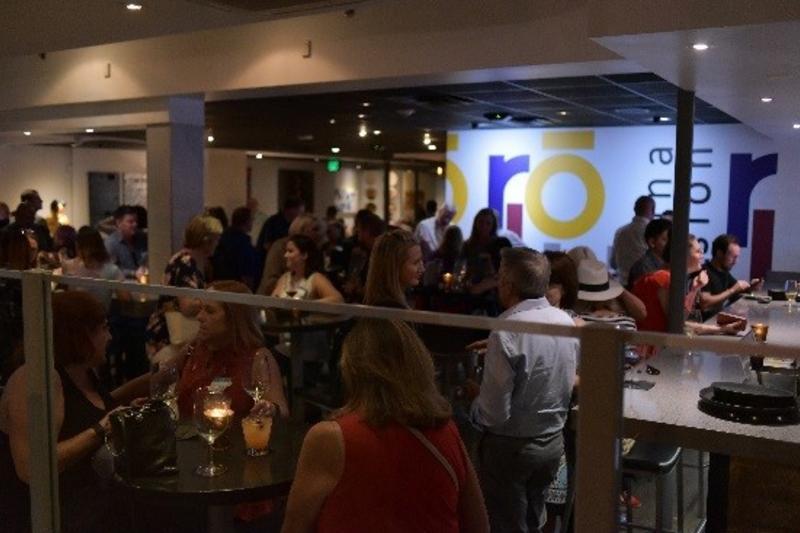 More than 72 partners attended the October Meet & See at Roly China Fusion in Palm Springs
GPSNEXT PARTNER EDUCATION
The gpsNEXT Fall Marketing Update was held at the CVB office on October 3 and gave partners a look at our new co-op opportunities for 2020, as well as research and project updates from the CVB team and an international update from Expedia.
View the gpsNEXT Fall Marketing Update deck.
View 2020 digital marketing opportunities.
View the 2020 marketing co-ops.
OCTOBER 2019 COMMUNITY EVENTS ATTENDED
Cathedral City
• Desert Business Association Mixer / AMP Sports Bar
Coachella
• Greater Coachella Valley Chamber of Commerce - Coachella State of the City and Business Awards / Spotlight 29 Casino
Indio
• Corazón de Mexico event and exhibit opening / Coachella Valley History Museum
La Quinta
• Greater Coachella Valley Chamber of Commerce - La Quinta State of the City Luncheon and Business Awards / Embassy Suites La Quinta
Palm Desert
• Palm Desert Area Chamber of Commerce Mixer / V Wine Bar
Palm Springs
• Palm Springs Chamber ribbon cutting / Roly China Fusion
• Wedding Warriors Mixer / Golden Palm Estate
• Lulu Catering & Events season opener event / Palm Springs Air Museum
• Palm Springs Chamber Business Expo & Taste of Palm Springs / Colony 29
• PSHA Luncheon / Renaissance Palm Springs
• Palm Springs Life - Concierge of the Year event / Il Corso Palm Springs
• Legacy Wall Grand Opening Celebration / TheBank
Rancho Mirage
• Rancho Mirage Chamber ribbon cutting and grand opening / Enzo's Bistro & Bar RM
• 5th Annual SBEMP Awards / The Ritz-Carlton, Rancho Mirage
Greater Palm Springs Tourism Ambassador Program

 

The Greater Palm Springs Tourism Ambassador program held four CTA enrollment classes in October, including a private class for participants of this year's Greater Palm Springs Restaurant Week. The program has certified 391 CTAs to date. In addition to the ongoing partner freebies and discounts offered on CTANetwork.com, CTAs had the opportunity to attend their first shareGPS event at Libation Room in Palm Desert. The shareGPS events are mixers exclusive to CTAs, where attendees can enjoy complimentary refreshments and talk with others about what is going on at their particular properties, venues, etc., to share new information or best practices. We also kicked off our CTA Monthly Newsletter, dispersed to over 300 current CTAs. 

In the months of November and December, the CVB is scheduled to host three public classes and two private classes: one for the Renaissance Palm Springs Hotel staff and the other for the El Paseo Business Improvement District businesses. We are currently booking for 2020 private classes. 

Individual registration for the CTA program is $49. Private group classes start at just $600 for up to 20 people, additional students $30 each. You can learn more about the program at our CTA website. 

Submit Special Offers Exclusively for CTAs
To get more exposure for your business by offering our CTAs incentives to visit your business and get to know it firsthand, simply fill out our submission form.  

If you have any questions, please contact CTA Program Manager Erica Abarca at 760-969-1322 or eabarca@gpscvb.com.
If you have any questions about Partnership, please contact:
Davis Meyer, Partnership Manager
dmeyer@gpscvb.com | 760.969.1360