Board Report
President's Summary
March 2021
The CVB is actively involved with a coalition of CVBs, convention centers and labor groups across the state calling on Governor Newsom to immediately issue guidelines for business meetings, events and conventions. The lack of guidelines is preventing California from competing with other states for business in 2021and beyond. The media has seized on this opportunity, and the exposure has been positive. Below are a few examples.
Coalition Letter & Campaign Launch Coverage:
Our sales team is back at work 100 percent and completed a week-long telephone sales blitz reaching 561 clients, promoting our air service growth and updates for the region. The team tracked 32 leads totaling 24,668 room nights in January, and 48 leads totaling 36,979 room nights in February — the best production by the sales team since March 2020. (The average lead volume April to December 2020 was 22 leads totaling 20,137 room nights.)
Paul Ouimet of DestinationNEXT has completed his expanded study reviewing our destination by city and has provided examples and best practices on developing new opportunities for each city to consider, which I will be sharing with each city. To view his case studies, click HERE. 
We are hearing positive trends on air travel, and March should have strong passenger traffic at PSP based on feedback we've received from several of the airlines.  
Marketing is moving ahead 100 percent, as well. In February, the CVB re-engaged with destination campaigns including Broadcast and Connected Television, Billboard, Expedia, TripAdvisor, Edge Media, Adara and Centro. In addition, our Trailicious Pass launched, highlighting local hiking, restaurants and public art. For the months of January and February, digital advertising amounted to 7.6M impressions; television advertising generated 1.7B impressions and 156K spots; and out-of-home advertising generated 11.8M impressions.  
Additionally, COVID-19-related public service announcements continued to run. Billboards generated 8.2M impressions, and cable television generated 150M impressions and 9.5K spots. These campaigns included Mask Up, Greater Together and the Hospitality Relief/Foundation. 
In early February, the team debuted the new "Love Local" series spotlighting shopkeepers, artists, restaurateurs and makers that set Greater Palm Springs apart. The first six videos highlighted Soukie Modern, On The Mark, La Quinta Olive Oil Company, Power Yoga Palm Springs, TKB Bakery & Deli and Brandini Toffee. Moving forward, the social strategy will continue to promote Love Local and the Trailicious Pass while also highlighting the artsGPS app, Spring happenings, and local signature events like Desert X and Modernism Week. On dineGPS, the CVB continued to raise awareness on alfresco dining with inspiring patio images and paid social ads.
I'm excited to announce that on Friday, March 19, the CVB found out that we won 13 local American Advertising Awards ― one Bronze, four Silver and five Gold ― as well as Best of Video and Best of Onlne awards for our destination video and website redesign, as well as the Best of Show for our destination video. Please join me in congratulating the Brand and Marketing teams! 
We look forward to working with all of you on our recovery and the future of tourism in Greater Palm Springs.  
Sincerely,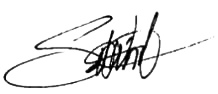 Scott White, President/CEO
RESOURCES & TOOLS