Board Report
President's Summary
September 2020
It is hard to believe we are in our sixth month of COVID-19! Clearly, we are all learning to navigate the new environment and exploring creative and innovative ideas to attract new business while keeping our employees and guests safe. The Greater Palm Springs CVB continues to support Riverside County with graphic and video production work related to public service announcements. You can view those PSA videos on our COVID-19 Response & Recovery website page. We are actively involved with the California Convention Center Coalition, along with Rob Hampton. The group continues to educate the State of California about the importance of meetings and how safe they are, and we are working with the Riverside County Health department. The Governor's office is focused on guidance from CDPH, and our county health department will be critical in our advocacy. Our Safer Together, Greater Together Pledge continues to grow; we now have over 400 businesses on board. Our goal is to exceed 500; please remind anyone to take the pledge!  
We have been receiving a lot of positive coverage about our safety pledge and our commitment to being a safe leisure destination. Our pillars of Outdoor Adventure, Health & Wellness, and Arts & Culture align perfectly with the new travel seekers. As business travel remains low, airlines are refocusing on new leisure destinations. The addition of Southwest Airlines to our destination is a game changer. We have had numerous meetings and interactions with their network planning team, and our first meeting was at Routes America in February 2016. Over the years, their network planning team would request data and other statistics as they evaluated our destination. Our transition to Ailevon Pacific for air service development was a critical component of our success and partnership with SWA. Ailevon Pacific understands how to represent a tourism-based destination and assist us with collecting the right data. Other great air service news: JetBlue is adding nonstop service from Fort Lauderdale. The Southeast was the greatest unserved market, and this route—along with Delta out of Atlanta—will help us greatly. Delta also announced new service to LAX, which will enable more connectivity with the East Coast. We are expecting a few more announcements in the near future; stay tuned!  
Our new "mobile-first" website will launch later this month after 12 months of hard work by the CVB team and our partner Simpleview. We have re-engaged with destination marketing campaigns, such as TripAdvisor and Travelzoo, and are working with Visit California on marketing co-ops to support our recovery. The CVB's marketing co-op programs are ramping back up, and Colleen is working with many of your staff on these opportunities. Moving into the fall, additional marketing will expand into our fly markets with inspirational and safety-related messaging. 
Our TBID renewal will have the first public hearing at the board meeting. Our greatest opportunity is sharing and educating who we are, what we do, and what a TBID is with individual vacation homeowners. Davis has been leading this effort, and I truly appreciate her hard work, along with the support of VRON's Bruce Hoban and David Feltman.
Please stay safe and engaged. Collectively we can navigate our way to a successful future together. 
Sincerely,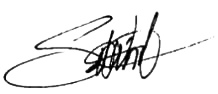 Scott White, President/CEO
RESOURCES & TOOLS