Board Report
President's Summary
June 2021
June has been an exciting month!
A few weeks ago our team went to Dallas to visit with Southwest and American airlines. During that visit, Southwest announced new routes for later this year: Sacramento, Portland, Dallas and Chicago! Sacramento will be twice daily, and the other cities will be seasonal. We also finalized our Southwest Airlines co-op marketing program, which will help generate awareness about the flights in key markets. This program is being coordinated with the airline's marketing team. Alaska also announced service from Austin starting this fall, which will be a connector for us to the high-tech industry and leisure travelers. American is still evaluating their routes for fourth quarter and 2022, but the meeting was very positive. We will now have nonstop service from 31 cities, the most ever for PSP. 
The Convention Sales team attended our first in-person conference June 15-17 in Las Vegas (MPI, WEC), where we celebrated California's re-opening with an activation at the conference featuring Rat Pack impersonators mingling with clients while welcoming meetings back to Greater Palm Springs and promoting new flights into PSP.
Our destination is on a positive trajectory for building back our tourism economy. On June 20, the "Forever Marilyn" attraction was unveiled in downtown Palm Springs at the corner of Belardo and Museum Way. We are excited to have "Forever Marilyn" back in Greater Palm Springs permanently due to its potential for organic social media postings by visitors from around the world.
And recently, we celebrated the groundbreaking of the new Coachella Valley Arena, slated to open in November 2022. The Greater Palm Springs CVB has been very supportive of this development and hired Tourism Economics to deliver an economic impact study for the arena. It is estimated to generate over $140 million for the local economy and support nearly 1,600 jobs. 
We also conducted a 2020 economic impact study for Greater Palm Springs to establish the impact and length of recovery. We are in the process of building a new dashboard that will bring all of our data together and integrate external data related to jobs, the economy and international visitation. 
The first environment impact study for the Amtrak Rail service to the Coachella Valley was released. Sheldon Peterson, Rail Manager for the Riverside County Transportation Commission, will be presenting the findings during our Board Meeting this month. Public comment on the findings are open until July 6. We encourage you to share your thoughts about the importance of having daily rail service between Greater Palm Springs and Los Angeles. You can do so by filling out this online form.
Also speaking at our Board Meeting will be Tom Kirk, Executive Director for the Coachella Valley Association of Governments (CVAG), providing an update on homelessness programs CVAG is currently working on.
There are several initiatives we are excited about here at the CVB. Soon, we will be launching T.E.A.M. GPS in collaboration with College of the Desert. The goal of the program is to help our workforce become the best ambassadors and stewards of our destination and help them excel in their careers. T.E.A.M. GPS will help your employees gain confidence, leadership skills and knowledge that will enable Greater Palm Springs to compete more effectively. 
In addition, we have retained Travel Unity to proactively address our initiatives and strategy around diversity, equity and inclusion (DEI). Travel Unity will conduct a Foundational Audit to provide us with baseline information about its current environment as it relates to DEI. The desired outcomes:  
Collecting and analyzing information pertaining to workplace culture, marketing, partnerships and communication efforts through a DEI lens
Surveying our HR practices and workplace culture through a DEI lens
Finding baseline DEI indicators for internal and external operations through survey responses
Providing our leadership and staff with opportunities for dialogue and information-seeking around DEI as it relates to their roles and organizational objectives
Introducing our leadership to best practices around DEI as they relate to marketing and organizational strategy
We will share the final findings with you at our September Board Meeting.
And, as of July 1, the Tourism Business Improvement District (TBID) will include a 1% assessment on short-term vacation rentals (STVRs). Our Board will now have five representatives from the industry and an advisory group will be formed. The industry has indicated a high priority for two research projects: The economic impact of STVRs for the valley and each city and what impact a ban on STVRs has on a city and region. These research projects are out to bid. 
We look forward to working with you and welcoming all of the new board members!
Sincerely,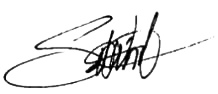 Scott White, President/CEO
RESOURCES & TOOLS