Board Report
President's Summary
September 2021
STR data for June, July and August for Greater Palm Springs report strong occupancy numbers just shy of 2019 levels, at 51% compared to 52.4% in 2019. Summer ADR reporting shows record-breaking growth up over 25% from 2019 levels at $155.31, the highest summer ADR on record.
Summer airport traffic also hit record numbers, with more than 377,287 traveling by air to/from Greater Palm Springs—the highest numbers PSP has seen in the summer. PSP was also in the top 20 in terms of seat growth (by percentage) for U.S. markets this summer comparing 2021 versus 2019. 
The Convention Sales team was busy this summer, as well, with lead volume outpacing 2019 numbers and bookings for the summer at 90% of 2019 levels. Interest for group meetings is continuing to show positive indicators, with 13 site inspections completed over the summer months. Sales travel for in-person meetings included MPI-WEC in June as well as ConferenceDirect CDX and Prestige Global Partners Meeting in August. We look forward to a busy fall season and for groups to find their meeting oasis again in Greater Palm Springs.
And just this week we exhibited at IPW, which convened for the first time since 2019 with encouraging news about travel restrictions easing up for UK travel into the U.S. beginning in November—very encouraging signs for international travel to resume to Greater Palm Springs!
We are in the process of finalizing our new Symphony Dashboards, which will allow us to share information aggregated from multiple data sources, and we are excited about how this intel could assist all of us in making more informed business decisions. 
We have also begun a study to provide economic impact related to short -term rentals in Greater Palm Springs. The research will measure the impact short-term vacation rental bans have on local economies, jobs, home values, rental values and other costs, such as enforcing bans. Additionally, this study will examine the impact on neighboring communities who do not ban, or severely restrict, short-term vacation rentals. We anticipate this research to be finalized by January 2022 with results for the destination as a whole as well as broken down by individual cities.  
We have continued our collaboration with Cultivar Strategies to discuss possible cannabis tourism opportunities for Greater Palm Springs. Some takeaways from the discoveries have been shared and will be included in the next steps for this project, which include:
Cannabis travel program communication strategy alignment; twice monthly Client meetings, work session as needed in-between

​Creative alignment, brand strategy and destination-wide Toolkit redesign, destination-wide training video

"Know Before You Go" website content integration - safety and risk mitigation focused; "Directory" with overlay of trend tracker indicators; i.e., Ganja Traveler Top Pick, Canna-Curious Approved and Oasis

​Wellness with strategic descriptions; an "Effect Pairing Cannabis Travel Guide" to create awareness and pent-up launch demand from the cannabis-motivated travel audience

​Local brand research for Toolkit integration; identify local featured products, services, and programming for optional hotel tracks – Sustainability, Differentiator, Trend-setter
Additionally, a cannabis study is being conducted to measure the various impacts from this industry. The focus is to understand the economic, social and fiscal impact to our region, and to provide any additional qualitative insights on the industry dynamics.
We have also moved into the next phase with Travel Unity to proactively address our initiatives and strategy around diversity, equity and inclusion (DEI). Travel Unity has conducted a Foundational Audit to provide us with baseline information about its current environment as it relates to DEI. 
Signature events are back, and there is much excitement surrounding their return. Our marketing team will continue to assist in messaging about events in Greater Palm Springs to promote and educate the visitors on the safe return of events to our destination.   
And lastly, our fall campaign is launching this month to support and inspire fall/winter travel. 
We look forward to a successful fall season ahead!
Sincerely,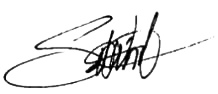 Scott White, President/CEO
RESOURCES & TOOLS