Champions of Hospitality Awards 
SAVE THE DATE: Monday, October 30, 2023
The second annual Champions of Hospitality Awards & Gala event will take place Monday, October 30 at the Renaissance Esmeralda Resort & Spa Indian Wells. This event recognizes the best and brightest in our local hospitality industry each year. Award nominations will open in May 2023.
The first annual Champions of Hospitality Awards & Gala event was held at the Omni Rancho Las Palmas Resort & Spa on November 30, 2022, with more than 600 travel industry professionals from across the Coachella Valley attending. All proceeds from the event supported the Greater Palm Springs Tourism Foundation, established in 2018 to promote diverse programming related to the hospitality, convention, and tourism industries. The Tourism Foundation awarded $40,000 in scholarships in 2022, including 17 college students from across the Coachella Valley and five senior students from Coachella Valley High School's Hospitality Academy.
Emceed by NBC Palm Springs reporter and weekend anchor Kamari Esquerra and NBC Palm Springs Emmy Award-winning film critic/host Manny the Movie Guy, the event celebrated the resilient and innovative spirit of the Greater Palm Springs tourism and hospitality industry. View the event's opening video in the gallery below.

The Spirit of Tourism Award -- presented to an exemplary organization or individual who embodies the spirit of tourism in the valley and has worked diligently to move the overall industry forward in both actions and spirit -- was presented to Tom Scaramellino, General Manager of the Westin Rancho Mirage Golf Resort & Spa. 
More than 170 nominations were received for the event, and awards were presented to 5 rising stars in the tourism industry and 19 individuals in the Hospitality Award category. In addition, 5 specialty awards were presented in recognition for Visitor Experience in the categories of arts & culture; outdoor experiences; health & wellness; culinary; and diversity, equity, inclusion & belonging. Two additional specialty awards recognized individuals making a significant impact in the areas of sustainability and diversity. 
The evening included a posthumous tribute to Robert Del Mas, who served as General Manager and Director of Sales at the Empire Polo Club and was a member of the Visit Greater Palm Springs Board of Directors for 14 years. Del Mas was highly respected for not only his dedication and commitment to the industry, but also his kind, selfless, and genuinely caring nature.
Here's a look at why some of our nominees love working in the tourism and hospitality industry: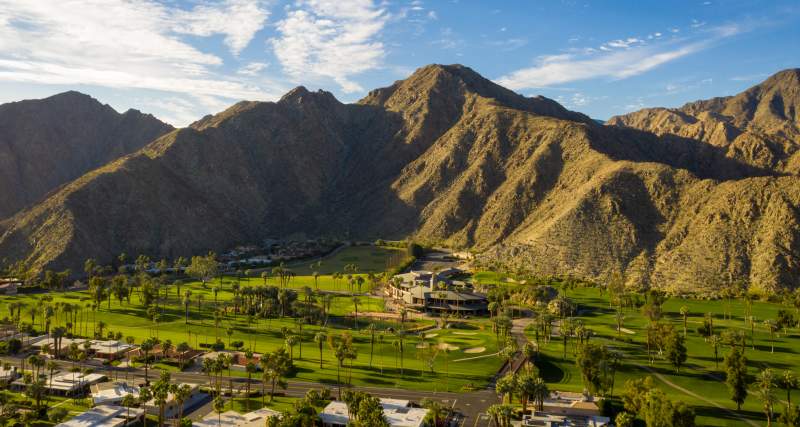 Hospitality is more than greeting others with a smile. It's the summation of warmth and kindliness. It's bringing families and friends together and transforming everyday experiences into extraordinary ones — it's you.
The list of all award recipients are below.
2022 HOSPITALITY AWARD WINNERS
Resort Hotel: Heart of House (2 winners)

Nicolasa Rivas, Housekeeping Room Attendant / The Ritz-Carlton, Rancho Mirage
Martin Martinez-Ramirez, Executive Steward / Omni Rancho Las Palmas Resort & Spa

Resort Hotel: Front of House

Luis Cuello Torres, Bell Person / Miramonte Indian Wells Resort & Spa

Full Service Hotel: Front of House

Yesenia Lopez, Guest Service Champion Manager / The Paloma Resort

Full Service Hotel: Heart of House

Yolanda Amarillas, Room Attendant / Kimpton Rowan Palm Springs

Select Service Hotel: Heart of House

Santos Carranza Mendoza, Room Attendant / Hampton Inn & Suites Palm Desert

Select Service Hotel: Front of House

Edwin Juarez, Guest Services Manager / Palm Mountain Resort & Spa

Boutique or Hot Spring Hotel: Front of House

Joan Shirley, Hotel Manager / Talavera Palm Springs

Boutique or Hot Spring Hotel: Heart of House

James Collier, Engineer / Colony Palms Hotel & Bungalows

Vacation Rental: Heart of House

Alex Bilson, Property Care Technician / Acme House Co

Vacation Rental: Front of House

Bernadette Reyes, Leasing Manager / La Quinta Resort Leasing

Restaurant/Bar: Front of House (2 winners)

Roger Lachowicz, Bartender / Agua Caliente Casino Palm Springs
Sue Hinkle, Server / Cactus Jacks

Restaurant/Bar: Heart of House (2 winners)

Jorge Martin Hurtado, Head Cook / Grill-A-Burger
Rafael Munoz, Head Chef / Lulu Catering & Events

Attractions/Tours

Julian Gasca, Senior Game Master / Escape Room Palm Springs

Venue Champion

Mario Irrera, Director of Operations / Palm Springs Convention Center

Wellness Champion

Guillermina Rosas, Spa Specialist / JW Marriott Desert Springs Resort & Spa

Retail Champion

Diane McLarty, Store Associate / Rancho Relaxo
2022 SAN JACINTO RISING STARS
Rebekah Osborne, Renaissance Esmeralda Resort & Spa, Indian Wells
Manigee Javan, The Westin Rancho Mirage Golf Resort & Spa
Emily Mendoza, Fantasy Springs Resort Casino
Baldomero Félix-Félix, The Ritz-Carlton, Rancho Mirage
Cassidy Miller, Poolside Vacation Rentals
2022 PALM AWARDS FOR VISITOR EXPERIENCE
Outdoor Experiences: The Living Desert Zoo and Gardens
Health & Wellness: Maria Lease, Azure Palm Hot Springs Resort & Day Spa Oasis
Culinary: Elizabeth Ostoich, FARM / Tac-Quila / The Front Porch / Clandestino
Arts & Culture: Chris and Alexis Ramirez, SUPERBLOOM
Equity, Diversity, Inclusion & Belonging: Palm Springs Convention Center
2022 OASIS AWARD FOR SUSTAINABILITY
Brian Edson, The Good House
2022 SANTA ROSA DIVERSITY CHAMPION
Rota Matsunaga, Hyatt Regency Indian Wells Resort & Spa
2022 SPIRIT OF TOURISM
Tom Scaramellino, General Manager / Westin Rancho Mirage Golf Resort & Spa
Thank You To Our Sponsors