BOARD REPORT OCTOBER 2019
Fall is here, and there are many exciting developments happening in our Oasis!
As I noted in June, we have been working with NEXTFactor to ensure the destination and nine cities are aligned and moving in the right direction. We have completed the first phase of our work, the DestinationNEXT study, and are now in the second phase: creating a Destination Experience Plan for each of the nine cities.
Paul Ouimet, President/CEO of NEXTFactor, visited Greater Palm Springs in September, meeting with CVB team members and city representatives to better get to know each city individually and our destination as a whole. In early October, Paul began conducting interviews with key city stakeholders to gain additional insight and prepare recommendations for new visitor experiences. His interviews will continue into November, and final results will be presented to each city in early 2020.
Did you know that California is now the nation's No. 1 travel destination—bigger than that of most countries? That's due in large part to the efforts of Visit California. I am on the task force to help the organization renew its tourism marketing assessment program. Visit California's marketing and trade programs are critically important to the economic health of our region. Every six years, the travel industry votes on whether or not to continue the program. Without your YES vote this year, Visit California will cease to exist, and all promotion of California will end—seriously threatening our state's businesses.
Visit California uses its resources very efficiently—88 percent of its budget is allocated directly to the international market—and our destination participates in many of their co-op programs and sales missions. We are asking you to vote YES this year to ensure Visit California is renewed.
Ballots will be mailed Nov. 27, 2019, and votes must be submitted by Dec. 31, 2019. Please watch for your ballot in the mail. For more information, visit renew.visitcalifornia.com.
We hope you like the new web version of our Board Report. Now that we are publishing the reports online, we can track which pages are being viewed the most. Based on usage, we will continue to revise and update the content to meet the needs of our stakeholders. If you have any suggestions for us, please don't hesitate to share them. 
Although our current website is performing very well, new technology and research indicate it is time for us to upgrade our system—and we have embarked on the process to build a new website. Opportunities for our city partners to take advantage of our new system and enhance their city pages and connectivity will be shared later in 2020. 
We have also expanded our marketing co-op programs to include more digital opportunities. You can view these great programs here. Our brand department is in full production mode with new Chill Chaser and Wander List segments, as well as a new destination video spot. In addition, our meetings series is also getting new video content developed to complement our trade marketing. We look forward to sharing all of the new content in the near future. 
We are excited that the Certified Ambassador Program has certified 376 people, and the attendee response has been tremendous. However, we need more people in leadership positions. We have heard from our CTAs that they wish their leaders were taking the CTA course. Please send your leadership team in addition to your front-line. Kudos to the City of Palm Springs; they had four classes over two days that certified 74 people, including 17 from the police department! And JW Marriott Desert Springs Resort & Spa has over 50 people certified, as well! We can come to your place of business to give classes for large groups.
The Greater Palm Springs Tourism Foundation continues to grow and will be announcing some exciting news later this year.
We truly appreciate your support and look forward to working with all of you on a successful Fall and Winter season!
Sincerely,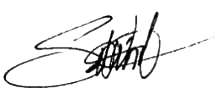 Scott White, President/CEO