SOCIAL MEDIA
This fall, the CVB launched the Live Your Wellest campaign in support of the overall marketing fall "WELLest" program. As events occur throughout the destination, the CVB is also ensuring we pre-promote as well as provide live coverage. Events covered in October and early November include Modernism Week Fall Preview, Run with Los Muertos, Brew in LQ, Greater Palm Springs Pride and the USA Pickleball National Championships.
The CVB has also implemented a more engaging content strategy on social media with the addition of trivia polls to Twitter and Instagram stories.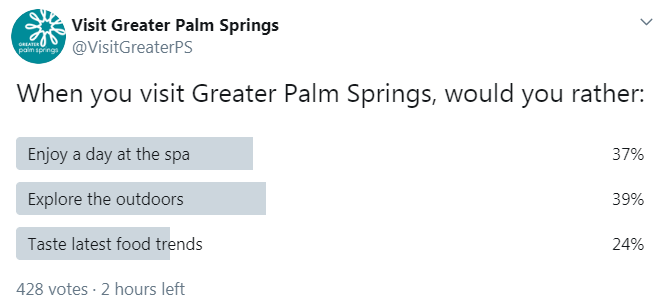 Looking forward, there will be continual coverage of signature events as well as promotion of nice weather and holiday happenings in the vacation ("fly") markets.
LIVE YOUR WELLEST
The overall strategy for the fall Live Your Wellest campaign was to inspire visitors to view Greater Palm Springs as the ultimate wellness destination for their next getaway. To raise awareness, the CVB implemented a few fun interactive components of the social campaign:
• Live Your Wellest quiz
• Live Your Wellest sweepstakes
• Four Zen Instagram story moments
• "This or That'" Wellest templates
The Live Your Wellest quiz invited the website and social audience to discover their "wellest" personality: Adventurist, Healthy Foodie, Spa Seeker or Mindful Muse. Upon completion of the quiz, one of four "wellest" mantras was given, and the user had the opportunity to share on their personal social media channels. In conjunction with the quiz, everyone who participated was automatically entered to win a sweepstakes prize from the JW Marriott Desert Springs Resort & Spa.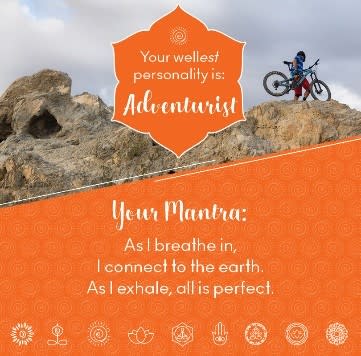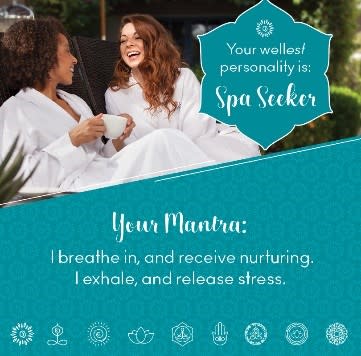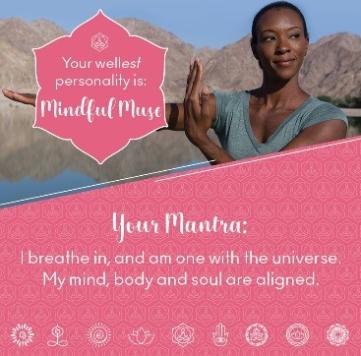 The four Zen moments published in our Instagram story prompted fans to take deep breaths in and out, encouraging them to partake in a little wellness moment from Greater Palm Springs. The "moments" were interactive (with sounds and movement) while serving a purpose of calm and did exceptionally well with an average of over 1M impressions each.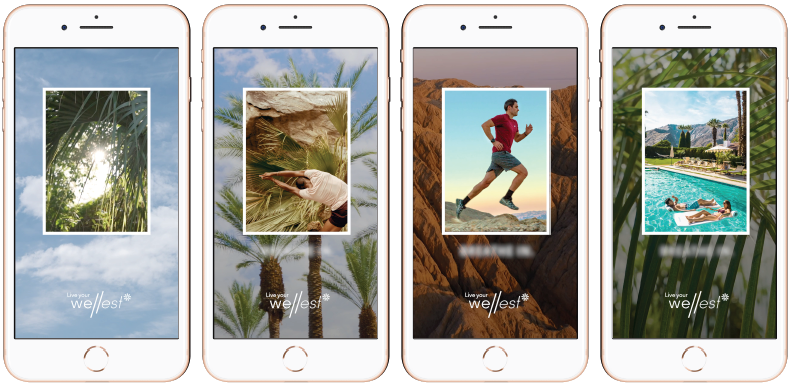 Lastly, to continue to drive participation in the quiz and sweepstakes, the following templates invited users to play a more interactive roll in sharing their wellness lifestyle with our "This or That" quizzes.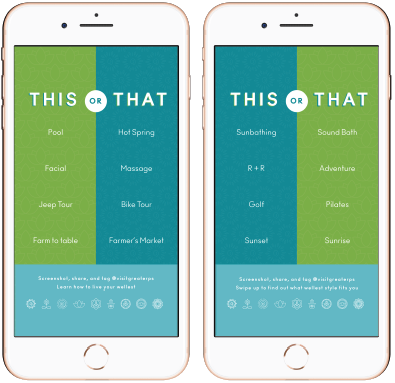 The Live Your Wellest campaign resulted in 5.9M impressions, 25.7K views and over 4.2K link clicks.
AIRLINES
To promote the increase in flights during the fall, the CVB targeted nonstop destinations with airline-specific messaging. These destinations included: Sacramento; Portland; Minneapolis; Vancouver, BC; New York City; Houston; Edmonton, AB; Chicago; Winnipeg, MB; Seattle; San Francisco; Denver; Dallas; Calgary, AB; Bellingham, Washington; Toronto, ON; and Atlanta.
The 2019 airlines ads campaign resulted in over 1.6M impressions, 11.9K landing page views and 14.7K clicks.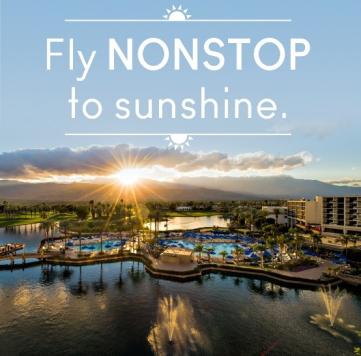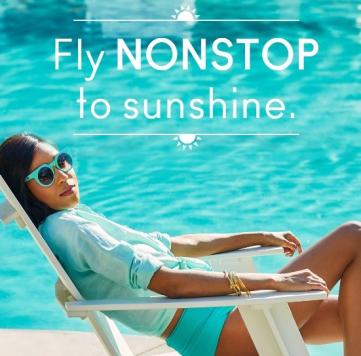 DINEGPS

This month, the CVB rolled out season 2 of the craftGPS video series with "Indulge in Infused Spirits at Pívat," the new cigar lounge at Agua Caliente Resort Casino Spa Rancho Mirage. This season will highlight 6 local bars in Greater Palm Springs for visitors to experience. In addition, the CVB is currently working on a third season of the dineGPS chef series spotlighting local flavors in Greater Palm Springs.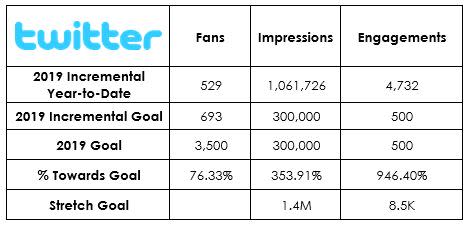 2019 YEAR TO DATE

If you have any questions about CVB Social Media, please contact:
Krystal Kusmieruk, Digital Marketing Manager | kkusmieruk@gpscvb.com | 760.969.1337