COMMUNICATIONS
The CVB had a productive October, attending multiple events out of market and hosting both individual and group media FAMs in Greater Palm Springs.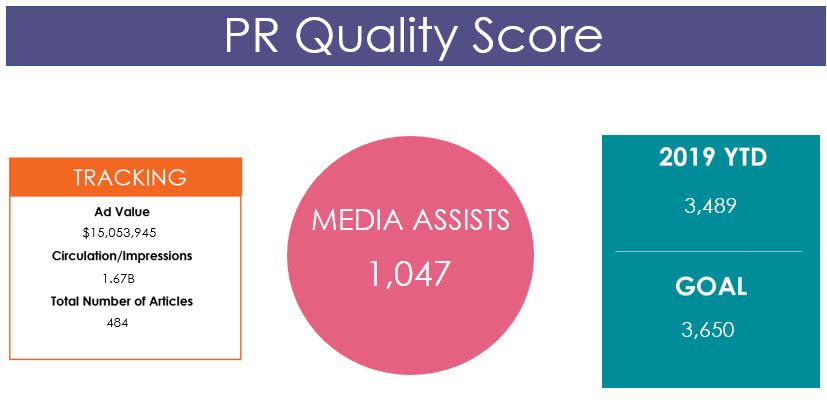 HIGHLIGHTS
The team kicked off the month by partnering with Convention Sales to host media at a Monday Night Football game at Levi's Stadium in Santa Clara. Following this event, the team hosted its annual San Francisco media dinner to update the Northern California market on all things Greater Palm Springs for 2020. More than 25 consumers and meetings attended and had the opportunity to mix and mingle with six CVB partners ranging from cities and hotels to attractions.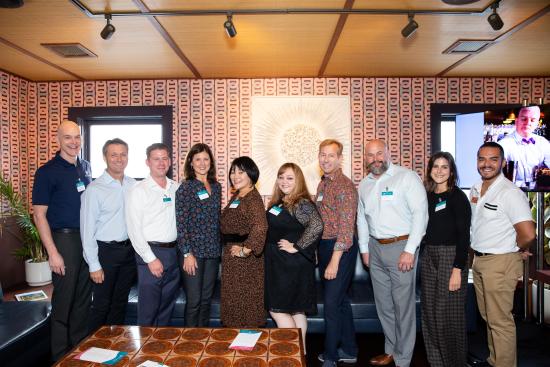 The CVB team and partners hosted a media dinner in San Francisco October 8.
Sharing the many ways Arts + Culture makes up our destination, the CVB hosted a selection of domestic and international journalists to promote Greater Palm Springs' attractions while enjoying Modernism Week Preview. Coverage is scheduled to appear between now and prior to Modernism Week's main event in February 2020 to maximize awareness of the event. 
The CVB Communications team hosted media for a Greater Palm Springs chef-focused dinner at the James Beard House in New York City. Five chefs showcased their talents to help promote upcoming Palm Desert Food & Wine. Following the event, the team hosted 12 media at the Institute of Culinary Education for an interactive dining experience.

Journalists attended a CVB and partners media dinner at the James Beard House in New York City featuring the cuisine of five Greater Palm Springs chefs.
FEATURED CONTENT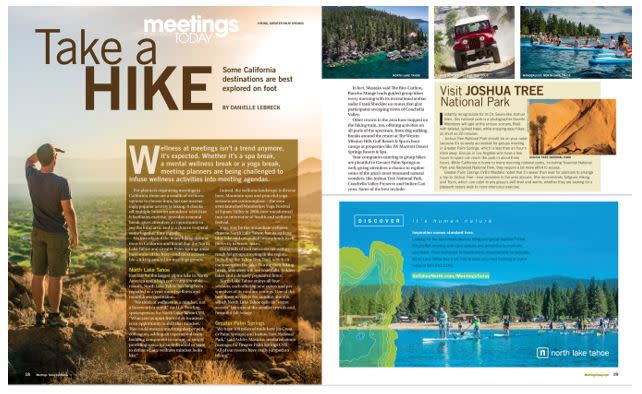 Meetings Today, October 2019
Circulation: 55,085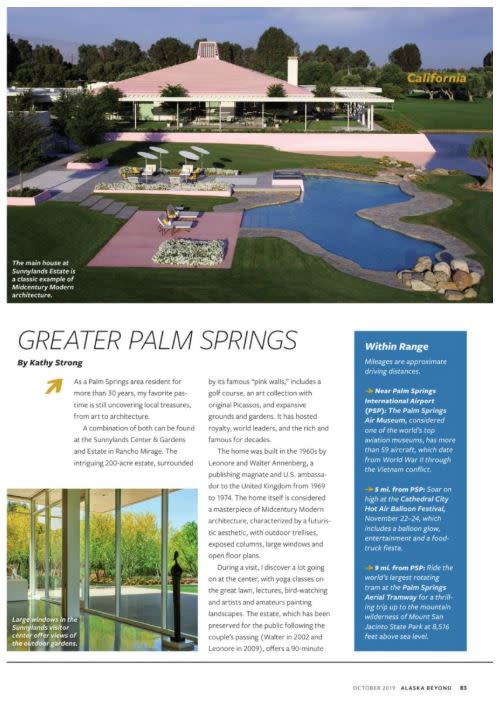 Alaska Beyond, October 2019
Circulation: 91,210
SOCIAL MEDIA COVERAGE
The CVB stays on top of the latest social media and digital developments to attract travelers to our destination. We research, share ideas and interact daily on our social channels to inspire visiting print and online media, digital influencers and FAM groups to post social media content.
In addition to the CVB's social media tags, we ask that CVB partners' social media handles and hashtags be utilized during the destination visit.
#VisitGPS #dineGPS #findyouroasis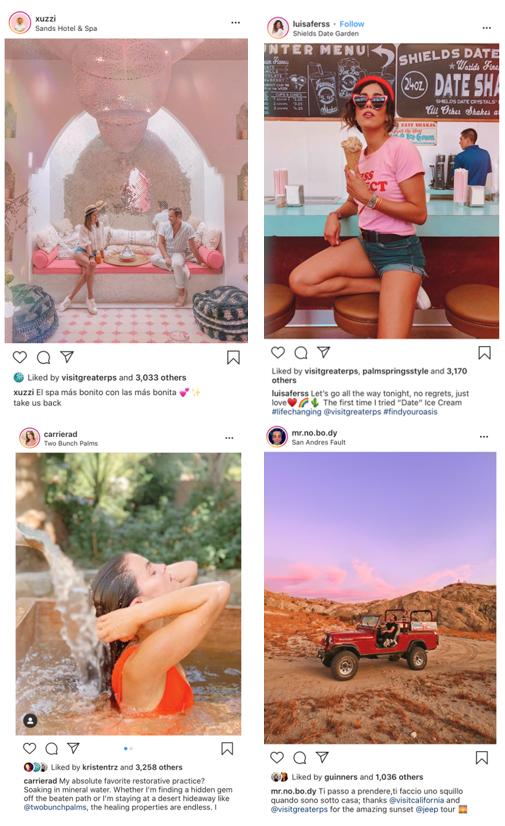 ON THE HORIZON: WHAT'S AHEAD​
Greater Palm Springs continues its presence out of market beginning with the Visit California Media Bootcamp in Atlanta. Interaction will include media speed dating, influencer activity and a media dinner. This will be followed by a meeting and luncheon with Meredith Publishing staff in Birmingham. 
Continuing the momentum on the culinary front, the team will be hosting both traditional journalists and influencers from Canada for a foodie-themed FAM in conjunction with Visit California. Media will experience all facets of the farm-to-table movement, including an exploration of the destination's agriculture via Desert Adventures Red Jeep Tours.
The team will attend International Luxury Travel Market (ILTM) in December, providing a unique opportunity to bring our destination face to face with top-tier international luxury media. This will be followed by media events in Paris with Visit California.
Zone 2 FAM
In October we welcomed five location scouts to explore film locations in Palm Desert, Indian Wells, La Quinta, Indio and Coachella. The scouts all left with a new sense of Greater Palm Springs and appreciated discovering new looks they did not expect in our destination. We have already received follow-up scouting calls and an incentive application lead from this FAM.

 
Attendees of the October Zone 2 FAM found high-speed thrills at the BMW Performance Center West.

 
An off-road excursion with Desert Adventures Red Jeep Tours provided an experiential view of the destination's stunning landscape.

Incentive Update
Jason Momoa's passion project, The Last Manhunt, is in the process of applying for our film incentive and booked 518 room nights in the destination over the course of production. There is a second production in the area that is looking to apply, and they are on track to book 1,700 room nights over the course of production.

September 2019 Production Report
In September our area had one independent film starring one of Hollywood's hottest actors; that production alone booked 518 room nights for the month. We also had three still photography productions, which resulted in a minimum of four additional overnight stays. 

If you have any questions about Film Oasis, please contact:
Michelle Rodriguez | mrodriguez@gpscvb.com
If you have any questions about Communications and Media/PR, please contact:
Greater Palm Springs Communications Team | media@gpscvb.com