Today's meeting and convention attendees are looking for a breath of fresh air—give it to them by bringing your next event to Greater Palm Springs! As an oasis in the Southern California desert, our dynamic offerings are solar-powered. With 300 days of sunshine year-round, meetings of any size can take place under sunshine and swaying palm trees.
As a planner, nothing can be too good for your group, and our Greater Palm Springs hospitality community couldn't agree more. Our hotels, attractions, restaurants, and more are ready to help your attendees find new energy in an atmosphere conducive to creativity, innovation, and team building.
Break free from traditional barriers at meetings by taking advantage of the offerings throughout our nine cities. It's time to take your California dreamin' and turning into a reality!
Unique Outdoor Venues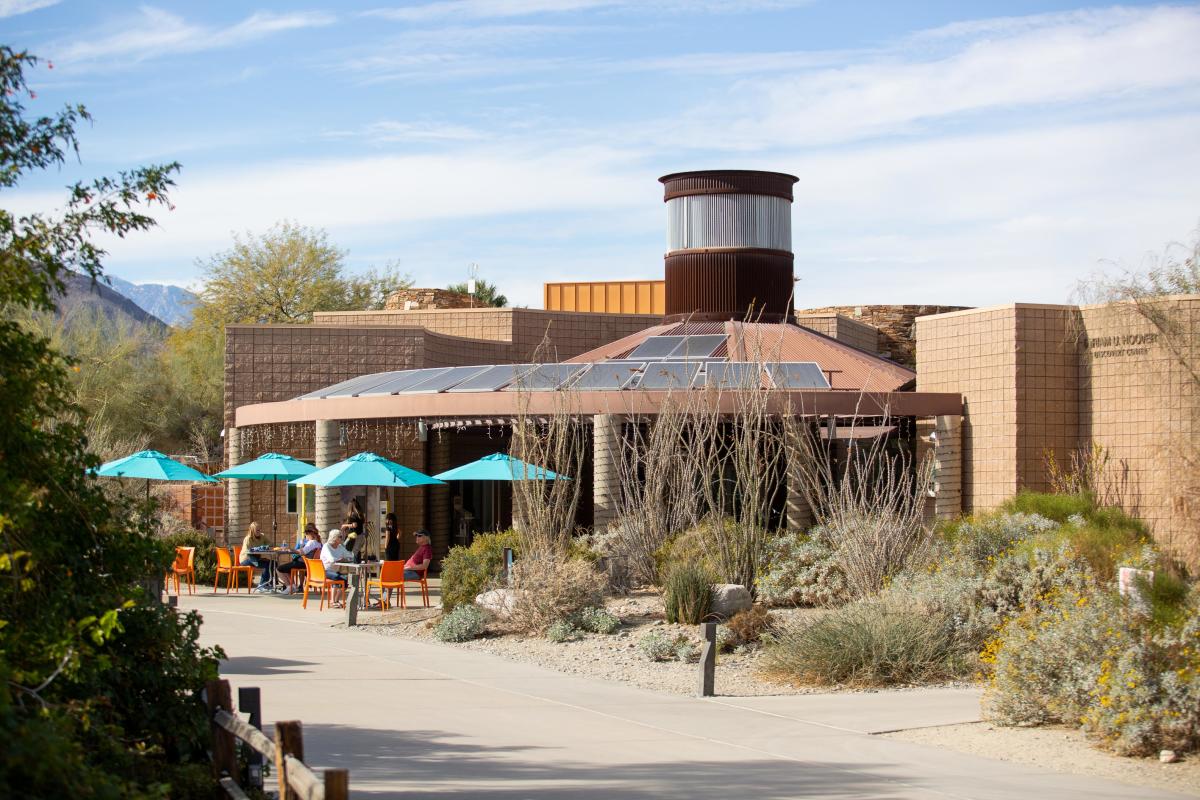 They say it's a jungle out there in the business world. Turn that expression around by encouraging your company or organization to meet on the wild side.
The Living Desert practically calls out—or should we say roars?—to be the home of an opening or closing reception, gala, charity event, or any special gathering you are planning. This zoo and botanical gardens have been a top area attraction for more than 50 years, in part because the site continues to evolve. A four-acre Rhino Savanna is the latest addition, one to which you'll surely want to point attendees.
There are 12 indoor-outdoor venues available, with a range of sizes to accommodate everything from intimate C-suite affairs to black-tie dinners and large conferences. Zoo officials can even coordinate special experiences with animals! Plus, all packages come with on-site catering.
Not only is this a lively atmosphere in more ways than one, but it's also an easy way to space out groups should individuals prefer the extra room.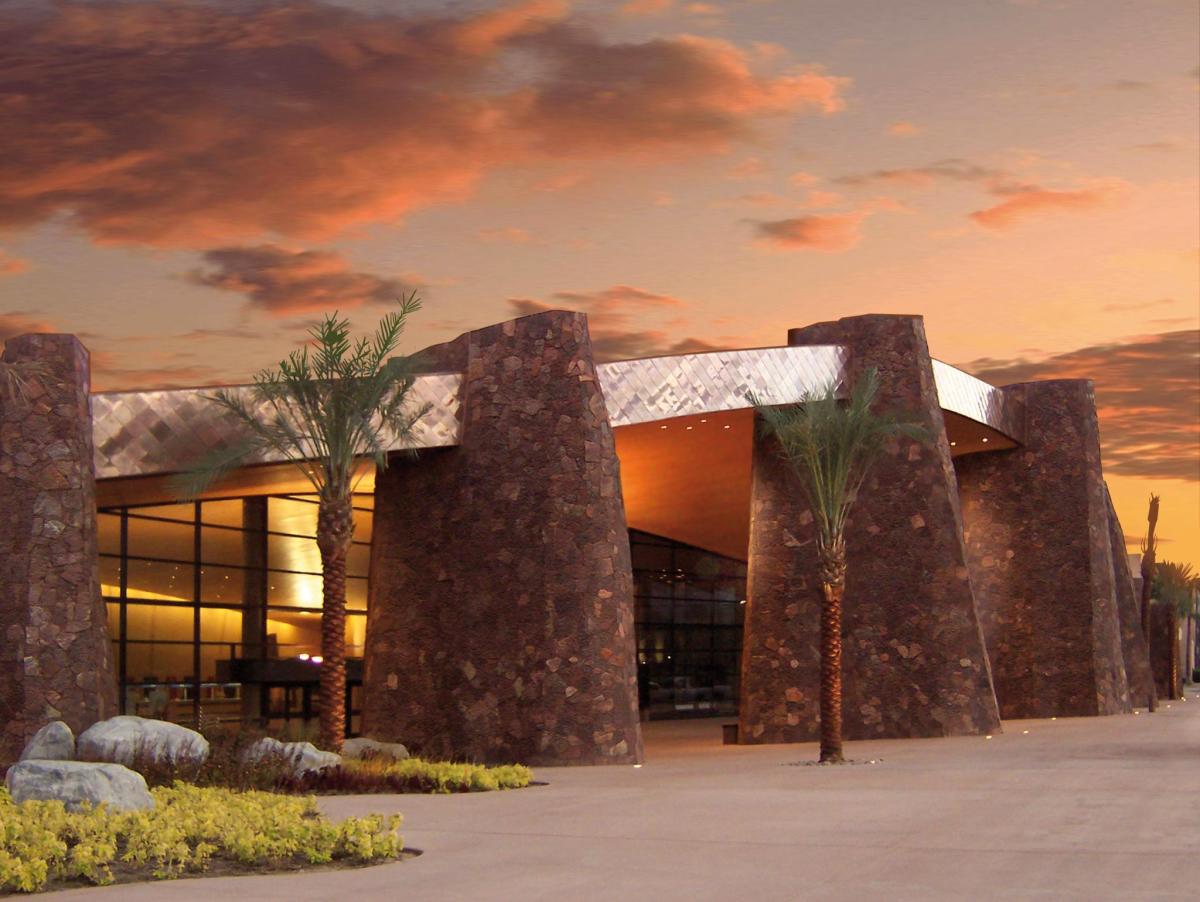 Many a meeting will find its way to the Palm Springs Convention Center — and for good reason. This venue has myriad meeting rooms and ballrooms for traditional, indoor activities such as trade shows, appointments, education and more. Best of all, there's no need to leave the premises to maintain that connection to Mother Nature. Outdoor sites include:
Jackie Lee Houston Plaza is an ideal location for an evening reception, gala, or mixer. When combined with the Esplanade, the space holds up to 4,000 attendees for a reception or 2,500 for a seated meal. These are no ordinary functions, as finishing touches like decor, outdoor art, and tables truly pop against the mountain backdrop.
The East Lawn is another sizable outdoor locale. More than 2,000 attendees can convene here on a beautiful evening (almost all of ours are breathtaking). Break the mold and station convention activities and education sessions outdoors here. Talk about bringing a breath of fresh air to a conference!
Boulders Terrace is an intimate home for a small lunch, happy hour, or dinner with a view.
 

Make sure to mosey on over to Metate Ranch, an 800-acre celebration of outdoor adventures. The Enchanted Desert is a once-in-a-lifetime venue for a 500-person reception. Before and after the sun sets, enjoy a plethora of corporate teambuilding activities:
Jeep tours
Hiking tours
Walk-and-talk meetings
Glamping
Team picnic and/or barbecue
Workshops set in an inspiring location nowhere near a boardroom!
Whether planners make a day of it at the ranch or come for an evening to remember, they will up the wow factor here.
 

Golf fans won't be the only attendees impressed with PGA West, a legendary haven for pros and hackers alike. Five resort courses and four private courses provide new settings each time your organization swings into town. Host a teambuilding event here or better yet, turn a day on the links into a drive to assist a charity close to your mission. Where else can you find the vision that the likes of Arnold Palmer, Jack Nicklaus, Greg Norman, Tom Weiskopf, and Pete Dye had for the sport in one setting?
For a truly unique experience, treats VIPs to a home on the 15th hole of the Nicklaus Tournament course. This five-bedroom home is the perfect solution for an unusually extravagant experience. Views of the lake and mountains create a serene setting for upscale R&R featuring billiards, darts, a wet bar and a built-in barbecue. Up to 12 can stay here for this exclusive experience.
Resort Spaces
Among the attributes Greater Palm Springs is most proud of is how resourceful area resorts are at maximizing the region's natural beauty. Here are a few locations to consider for in-event moments that create lasting memories.

The Starlight Terrace at Omni Rancho Las Palmas Resort & Spa is an elegant 10,000-sq.-ft. rooftop space that fits 1,000 for a reception and 600 for a banquet.

The Mesquite Lawn at Tommy Bahama Miramonte Resort & Spa  is a can't-miss venue that seats 400 with remarkable mountain views. (You want to catch the sunset here if possible.)  A more intimate option on-site is Miramonte Terrace, which exudes an aura of exclusivity that's key to winning over top guests. Keep an eye out for more updates in late 2023 when the property will transform into the Tommy Bahama Miramonte Resort & Spa. The upper and lower Olive Groves combine for 24,000 square feet of outdoor event space overlooking the breathtaking landscape. The Rose Lawn is another exquisite site for an unconventional function.

JW Marriott Desert Springs Resort & Spa features 160,000 square feet of flexible outdoor event space, including the 21,600-sq.-ft. Springs Terrace with stunning views of the Santa Rosa Mountains and Palm Golf Course. The Tennis Lawn comfortably holds 3,000 for a reception or 2,000 for a mesmerizing banquet.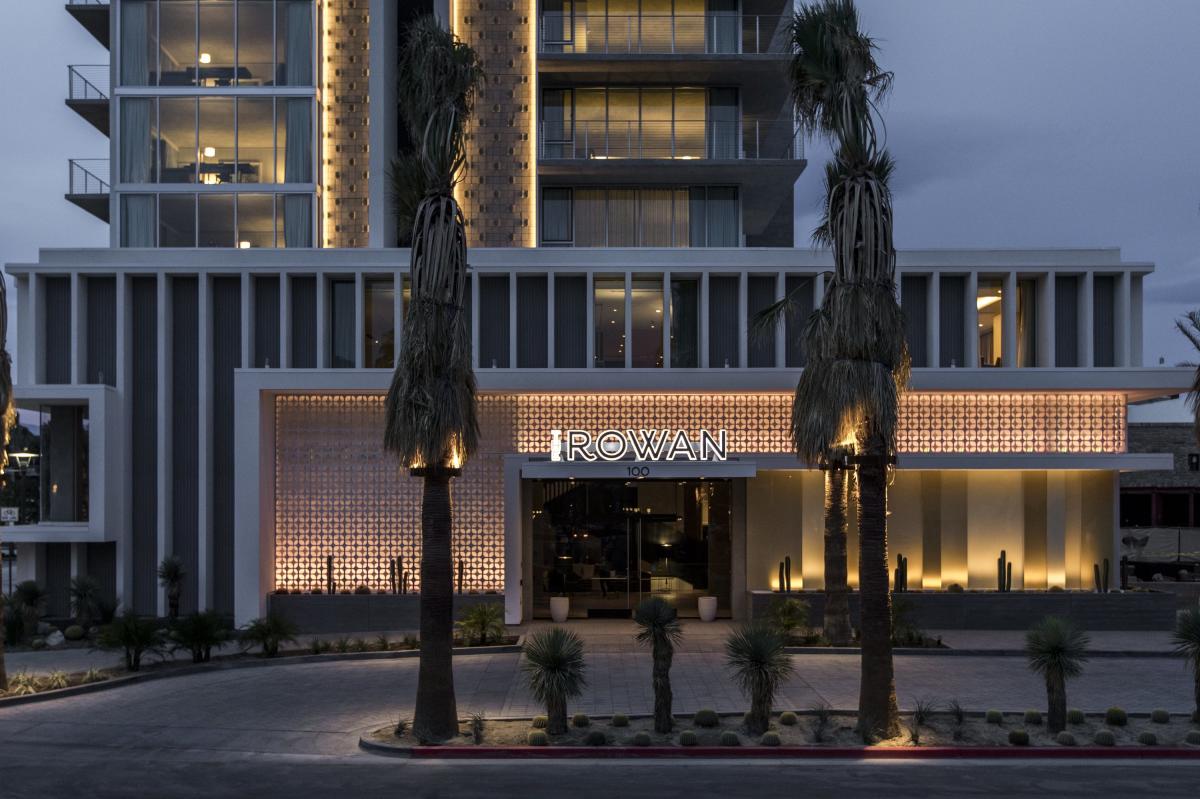 Few views can match that of the Jacinto event room at The Kimpton Rowan Palm Springs. The venue's outdoor terrace overlooking the valley raises the atmosphere to a whole other level.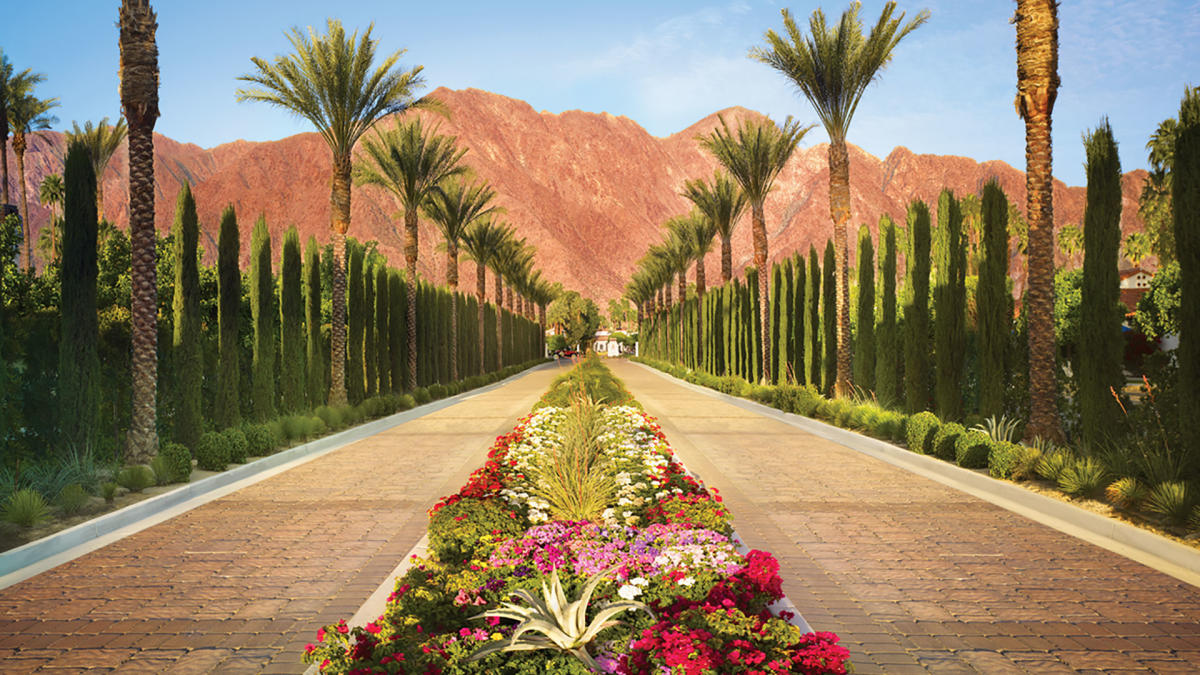 La Quinta Resort & Club touts 190,000 square feet of indoor and outdoor event space nestled at the base of the Santa Rosa Mountains. La Casa Patio and La Casa Courtyard add a Spanish flair to go with your festivities.
***
We take pride in our oasis status. A breath of fresh air and the sight of blue skies will be a reminder of how meetings can and should be transformative. Plan your next event in Greater Palm Springs – submit an RFP and learn more about our summer Meeting Oasis Incentive.