Meetings in Greater Palm Springs mean more sunshine, wide-open spaces, and convenience.  With more than 300 days of sunshine, attendees here will have inspiration on the agenda. Fresh additions and ever-evolving offerings create new reasons to bring a group here — and the Visit Greater Palm Springs staff is ready to showcase these exciting developments during your next visit.
Here are eight things you didn't know about meetings in Greater Palm Springs. 
1. You'll Find More Flights, More Often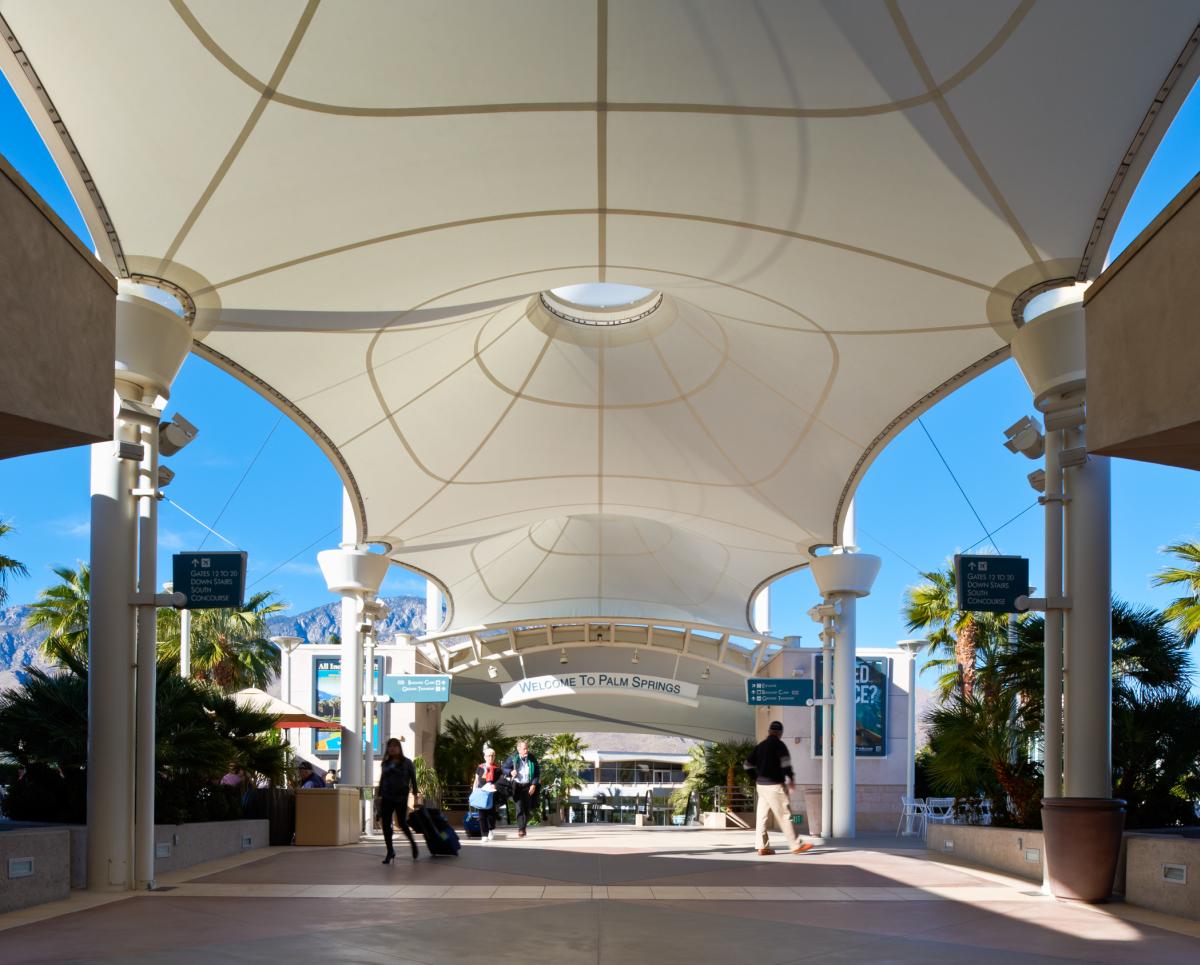 Palm Springs International Airport (PSP) is now offering nonstop flights to more than 30 destinations. Find Nonstop flights from Sacramento, California; Portland, Oregon; Oakland, California; Seattle and Salt Lake City. See this flight map for more detailed information.
2. Inspiration Begins on Arrival
The experience at Palm Springs International Airport is a welcome departure from your typical trip. Step off the plane to mountain views and blue skies. The lushly landscaped grounds and open-air stroll passengers take here is a preview of the awe-inspiring scenery and surroundings that await.
3. Oasis Incentive
Greater Palm Springs is offering the Oasis Incentive and it's better than ever! Add sunshine to the agenda and take advantage of the Oasis Incentive during our "chill" season. Use this rebate and save on meeting-related fees on your next event. 
Visit GPS invites meeting professionals from around the world to experience top-tier meetings facilities, award-winning hotels and iconic attractions with an exclusive rebate. It's not a mirage — the oasis is real.
Read More
4. New to Greater Palm Springs

Among the new arrivals to the region is the 11,000-seat Acrisure Arena, a state-of-the-art sports and entertainment venue that planners will love. Not only is this space home to the Coachella Valley Firebirds (AHL) franchise, but it will also host concerts and large-scale events. Corporate groups will enjoy the 20 luxury suites, fitting 16 individuals apiece, and the four Club Areas. Whether you want to check out a game or take your meeting to a different locale, this venue is for you.
5. The Unusual is usual here
Palm Springs Convention Center is without a doubt top-of-the-line. Yet it's not the only venue where you can hold important and engaging meetings.
Consider, for example, taking a group walk on the wild side at the Living Desert Zoo & Gardens. Their latest exhibit — a 4-acre Rhino Savanna habitat — features a brand-new event space (one of 12 on-site) with incredible views of not only the habitat's two rhinos but a variety of other native African species.
Or brainstorm under blue skies at the Sonoran Palm Springs, a 38,000-square-foot outdoor event space that includes a pool, cabanas, a pool bar, fire pits and an expansive lawn. Retreats, conferences and other gatherings will feel even more inspired in this relaxed and picturesque environment.
6. Make Team building An Adventure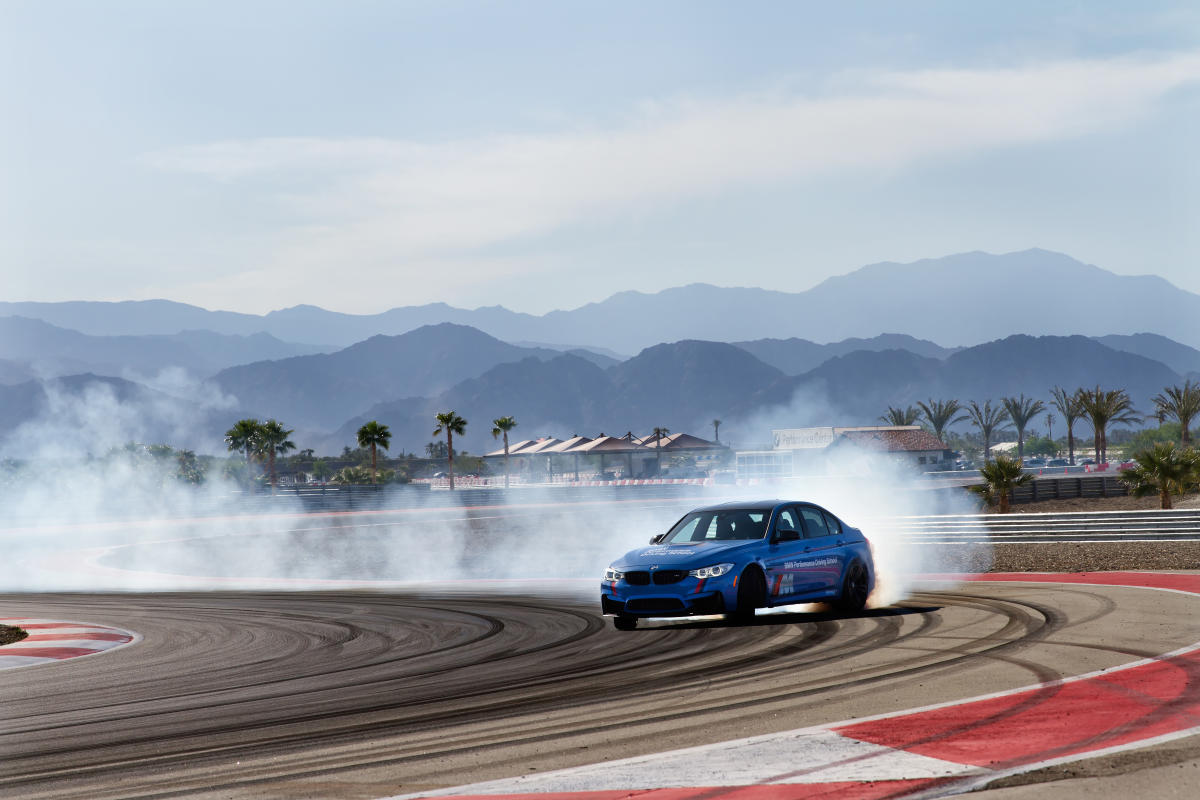 Greater Palm Springs takes team building to a whole new level (or in some cases, elevation). Your group can floor it on the track at the BMW Performance Center West, which also includes meeting space and excellent F&B (third-party planners should look into this commission program), or climb more than 8,500 feet aboard the Palm Springs Aerial Tramway
Partner with Big Wheels Tours for a memorable 20-mile Earthquake Canyon Express Downhill Bike Adventure. Don't let the name scare you — it's mostly downhill, with no turns and minimal traffic, making this manageable for cyclists of almost any skill level.
Desert Adventures Red Jeep Tours does the driving for you during a guided Jeep excursion. A popular option is combining the Jeep Riddle Rally & Scavenger Hunt with a San Andreas Fault Jeep Tour.
7. There's no last resort here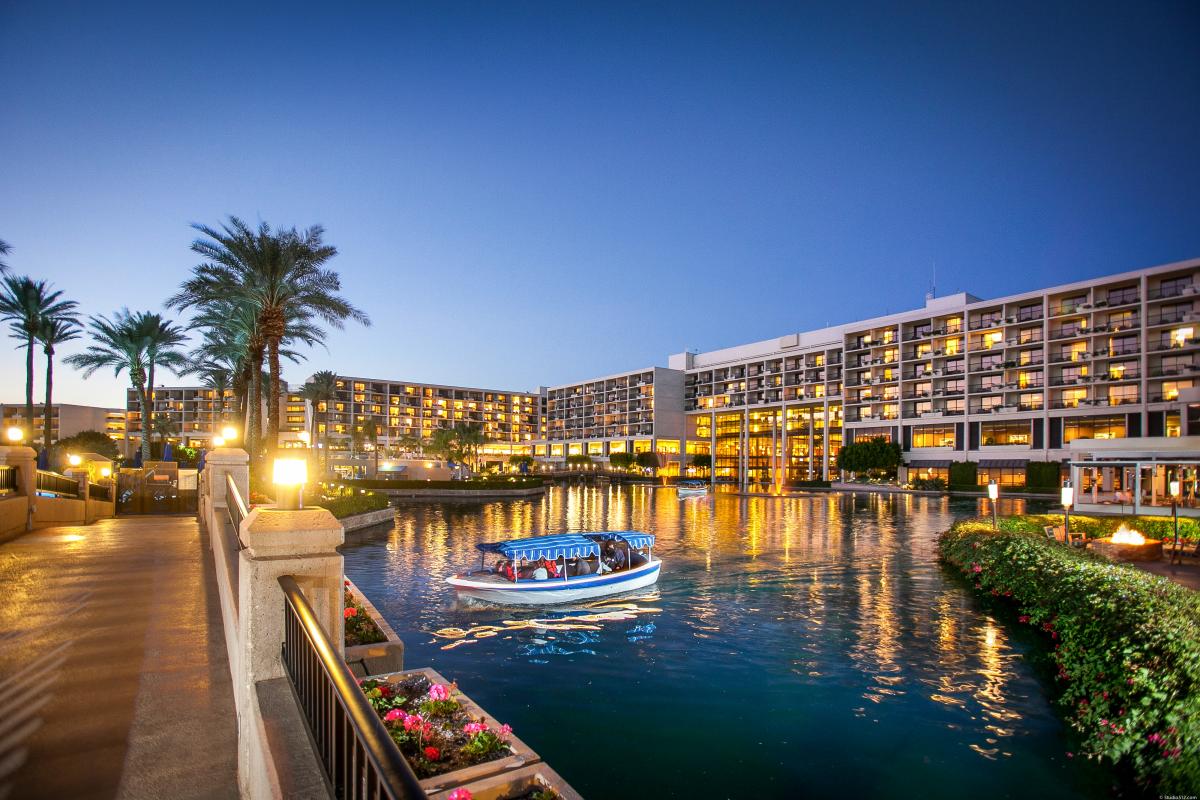 Even if you have been here before, the hotels will feel fresh with exciting new upgrades:
8. Wellness is a Way of Life
There is a lot of talk about creating the right culture for producing great work. Greater Palm Springs take that a step further with venues sure to inspire innovation. 
La Quinta Resort & Club features five stunning golf courses for attendees who enjoy getting out in the fresh air as well as the on-site Spa La Quinta, where guests to partake in body renewal by soaking in their own private garden tub with a variety of bath truffle options. Mix yoga and meetings at Two Bunch Palms, a wellness retreat where attendees can enjoy soaking in private mineral hot springs. Azure Palm Hot Springs Resort & Day Spa Oasis also offers unique spa and relaxation opportunities for groups to unplug and recharge. A few miles away in downtown Palm Springs, the Spa at Séc-he offers 22 private soaking tubs and an outdoor mineral pool where guests can experience the healing power of the Agua Caliente Hot Mineral Spring (and estimated to be approximately 12,000 years old!).
Now that you are caught up, Greater Palm Springs is ready for you to see just how memorable your meeting here can be. From thrilling team-building experiences to wellness retreats to reimagined venues, we are a destination that continues to impress and inspire. Experience this meeting oasis for yourself!
Ready to inspire at your next event in Greater Palm Springs?