Greater Palm Springs takes group activities and team building to a whole new level. The most effective team building activities are all about fun and relationships. They let coworkers see each other in a new light. Sharing an extraordinary experience in an extraordinary setting, while working toward a common goal, allows team bonding to happen naturally, in a far more effective way.
So, whether you're looking to build a better team for the sake of the bottom line or simply to recognize and reward employees, read on for just a small sample of the vast team-building activities on the menu in Greater Palm Springs.
1. Polo—Just Hold the Horses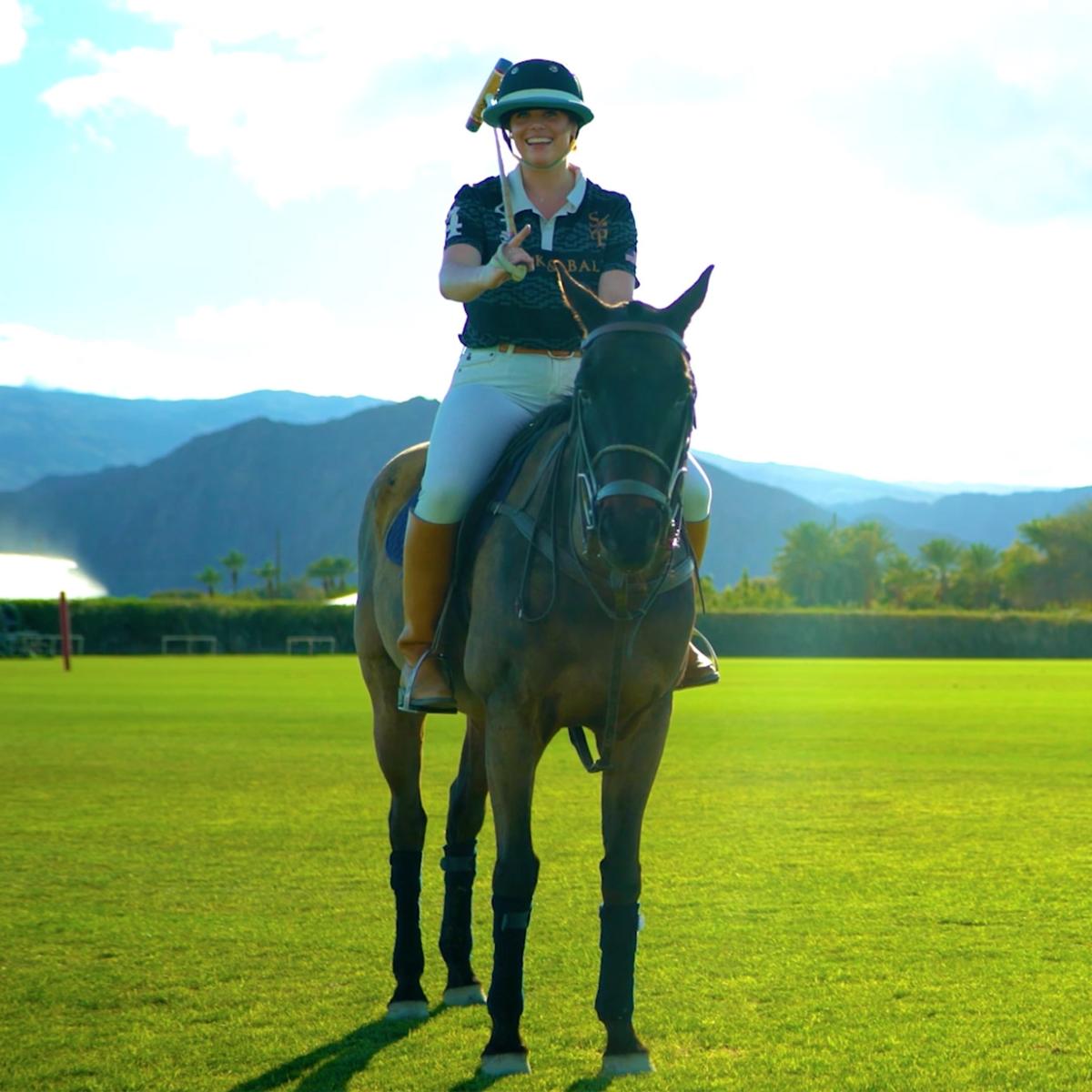 Picture this: While professional polo players drive the golf buggies, your team builders wield the mallets in a rollicking no-holds-barred golf-cart polo match. Empire Polo Club supplies the field, balls, mallets, helmets, carts and even a play-by-play announcer to whip up enthusiasm for an audience cheering from the sidelines. The only thing missing? The sound of hooves thundering down the green.
The club, located in Indio and home to the Coachella Valley Music & Arts Festival among others, sprawls over more than 250 acres, which makes it the largest event facility in Greater Palm Springs. In addition to the aforementioned festivals, the club centers on polo, as its name suggests, hosting a busy schedule of world-class matches from January through March on 30 acres of emerald-green polo fields.
The club also entertains private groups year-round in four distinct venues: the Rose Garden, Hacienda del Toro, Medjhool Lake and Forum. It hosts everything from lawn sports and hot-air balloon rides to board meetings, corporate-wide banquets and headline entertainment for groups of 15 to 90,000 attendees.
2. Add Adrenaline to the Agenda
Imagine brainstorming sessions mixed with high-speed laps as you take the team to BMW Performance Center West. This adrenaline packed performance driver training facility located in Thermal, CA offers meeting rooms, world-class meals and the excitement to get your team members out of their comfort zone. Special programs for private and corporate groups are available at the facility.
Take advantage of their new BMW Performance Center Group Event Commission program. To participate in this program, planners must first apply online for an opportunity to  earn 5% of the total contract amount as commission on events happening after January 1, 2022. To learn more, click here.
3. The Road Less Traveled
The name Earthquake Canyon Express Downhill Bike Adventure says it all, and it's one of Big Wheel Tours' most popular options for team builders. Adventurous and yet appropriate for groups of mixed ages or physical abilities, the 20-mile ride follows a two-lane paved road that glides mostly downhill (with no crossroads, no turns and very little traffic) between incredibly scenic stone cliffs to start and ends with hills of soothing-green citrus trees sailing by.
Along the way, your group zips through a protected wilderness straddling the San Andreas Fault and beholds the Salton Sea, Mount San Jacinto, the All-American Canal and a big chunk of eastern Greater Palm Springs. One stop visits a date-packing operation for free date shakes and samples of the various date varieties grown in the area. And from start to finish, a Big Wheel van trails the group, with a driver-guide ready with refreshments or insight on the terrain and local history, to pick up any tired cyclist or to exchange a damaged bike for one in the back.
In business for more than 20 years and with a fleet of more than 400 bicycles, Big Wheel specializes in bike tours but also offers guided tours on foot and by Jeep. It operates from two locations, in Palm Desert and Palm Springs.
4. Outstanding—to a Fault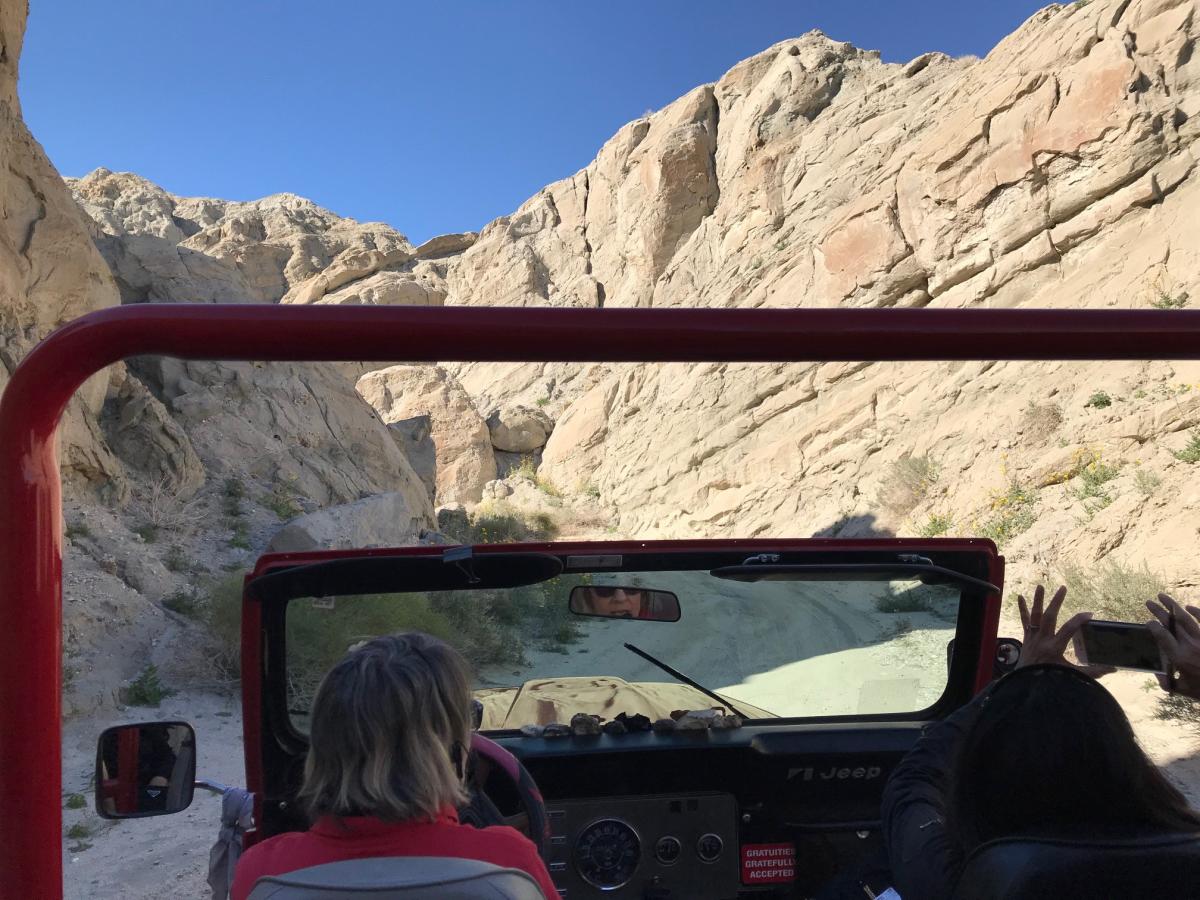 Palm Desert–based Desert Adventures Red Jeep Tours offer an amazing lineup of sightseeing activities throughout Greater Palm Springs. But the most popular for team builders combine a Jeep Riddle Rally & Scavenger Hunt with a San Andreas Fault Jeep Tour. The combo weaves a perfect team-building challenge into a fascinating tour.
Before diving deep into one of the most colorful and geologically tortured landscapes in the world—the San Andreas Fault zone—teams receive their assignments to solve a series of brain-twisting riddles, answer some trivia puzzlers, identify items out of place in the environment and be ready to perform a team cheer at the end. The challenge can involve up to 100 participants at a time in a single round or 200 where one part of the activity takes place on foot and the other half in Jeeps.
Kimberly Nilsson, owner and operator of Desert Adventures, noted that groups will often wish to hold an awards lunch or dinner after the challenge, and often at the company's Enchanted Desert venue. Hidden deep in the Indio Hills, it provides a stark desert setting next to a lush natural oasis in one section and a historically accurate replica of an ancient native Cahuilla village in another.