Palm Springs International Airport (PSP) is the gateway to all things great in Greater Palm Springs-- The region, 640 square scenic miles flanked by the mighty San Jacinto, Santa Rosa and Little San Bernardino mountains and stretching southeast to the Salton Sea, beckons with more than 300 days of sunshine a year and a choice of nine resort cities—Palm Springs, Desert Hot Springs, Cathedral City, Rancho Mirage, Palm Desert, Indian Wells, La Quinta, Indio and Coachella. The oasis offers experiences that range from hip and modern to traditional and classic, wildly adventurous to merely active, serious and business-like to all-day sun-fests by the pool.  
Here are some of the many reasons to fly into Greater Palm Springs and experience the gateway to greatness:
1. More Flights, More Often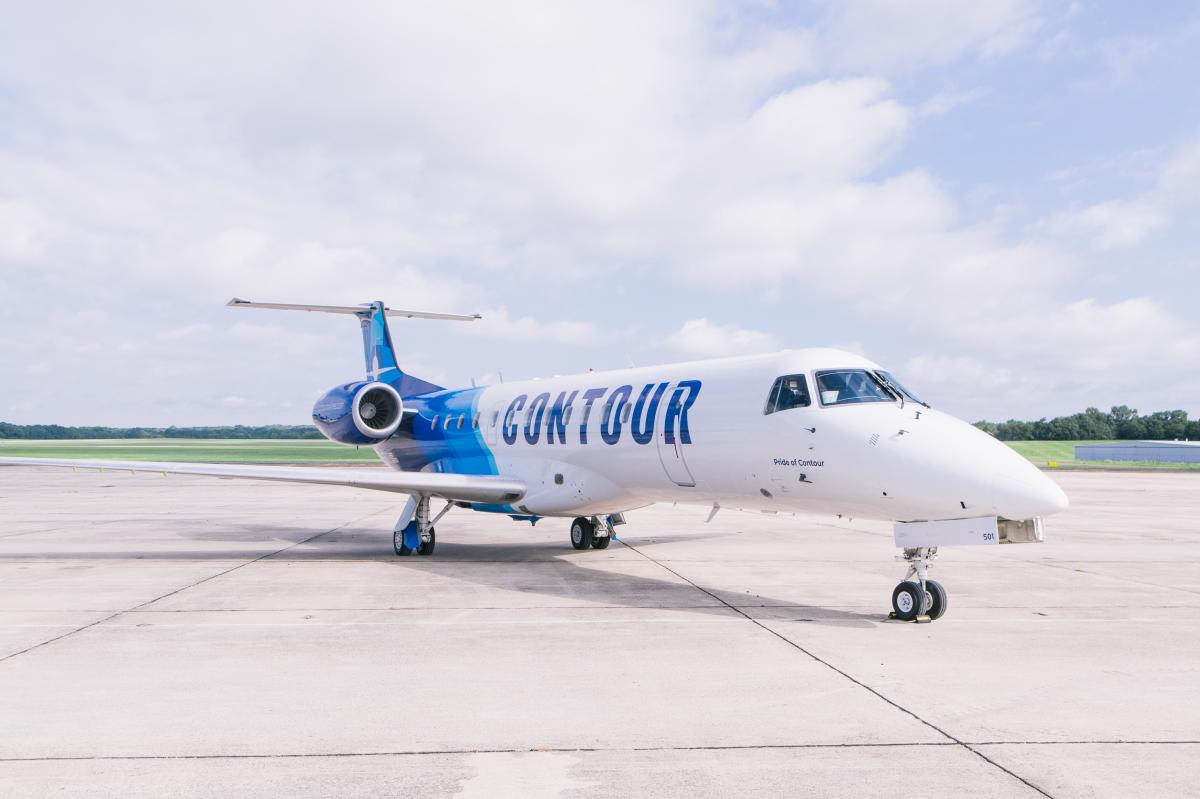 The latest annual count of passengers found more than 2.1 million people passed through Palm Springs International Airport in 2018. That's a tremendous number for such a small regional facility. And now, following improvements for the 2018–2019 season—including expanded ticketing, TSA screening and vehicle rental areas—the 2019–2020 season brings more airlines, flights and nonstops to PSP than ever before. 
As of mid-September, PSP will be hosting 11 airlines flying nonstop between Palm Springs and 23 major population centers—with links to more than 500 destinations around the world.
The all-new nonstops include Contour Airlines' new daily flights between Palm Springs and Sacramento, California's capital city, and Alaska Airlines' new daily trips from Paine Field, the new $40 million airport in Everett, Washington, just minutes north of Seattle. Along with Sacramento and metro Seattle, the cities gaining new, almost-all-daily nonstop flights to PSP include Chicago, Denver, Atlanta, Minneapolis and Portland, Oregon.
These new connections join a busy year-round schedule of daily flights between Palm Springs and regional gateways like Dallas, San Francisco and Salt Lake City, plus a long list of seasonal routes from cold-weather destinations like New York City, Boston and Vancouver.
2. Amazing Design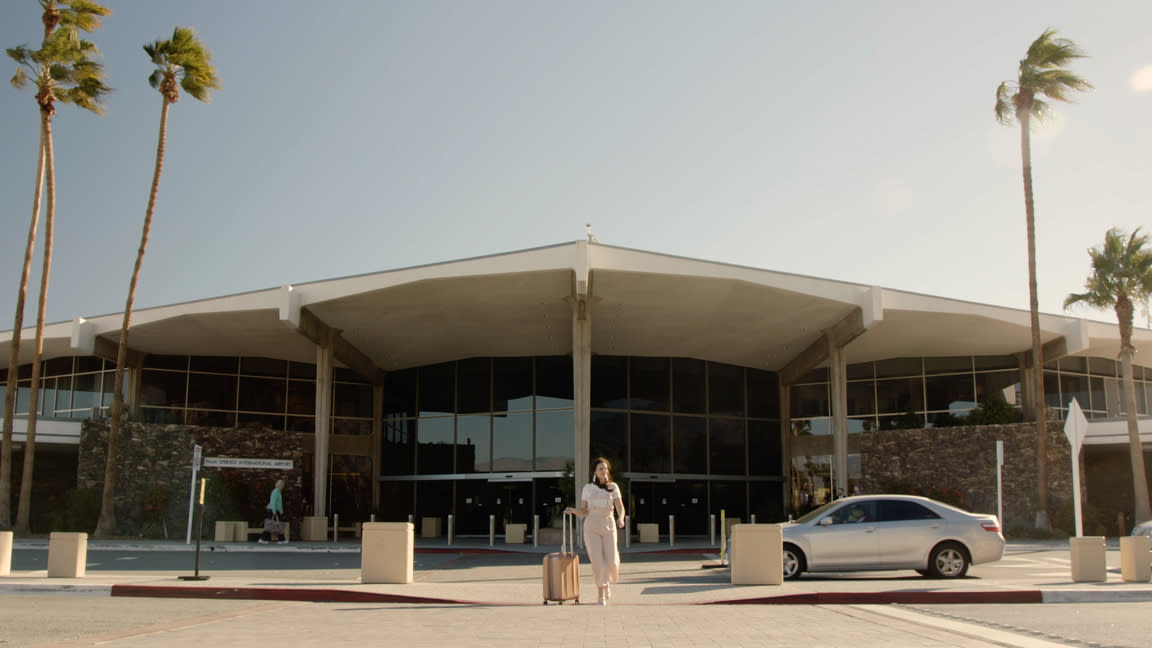 Arrive at the airport, and you know you've arrived in Palm Springs. The buildings' authentic mid-twentieth-century modern design shows off a deep local pride in the region's past combined with a passion for the land, a distinctly cool vibe and contemporary attitude.
The main terminal, designed by star architect and longtime Palm Desert resident Donald Wexler, opened in 1966 on the site of a former military airbase. Wexler once called it his love letter to Palm Springs. It epitomizes midcentury modernism with its clean lines and sweeping shapes, simple materials, seamless flow from indoors to out and supreme functionality. These same ideals underlie everything from the user-friendly X-shaped layout to the open-air corridors and welcoming entrance canopy that looks like a tremendous wing taking off.
But the most breathtaking feature of all: the 30-foot-tall windows soaring from the center of the main terminal, forming a temple of glass facing Mount San Jacinto. (See Reason No. 4 below.)
A new wing off the original terminal, the Sonny Bono Concourse, joined Wexler's creation in 1999 in response to the area's rapid growth as a world-class resort destination. A bust of Sonny Bono—the late singer, congressman and mayor of Palm Springs—stands to the right of the shaded open-air escalator leading up to the concourse, which, with its jet bridges, accommodates the largest planes.
Today's airport is a major sight to check off on your traveler's bucket list—the crown jewel of Greater Palm Springs.
3. Inspiring Views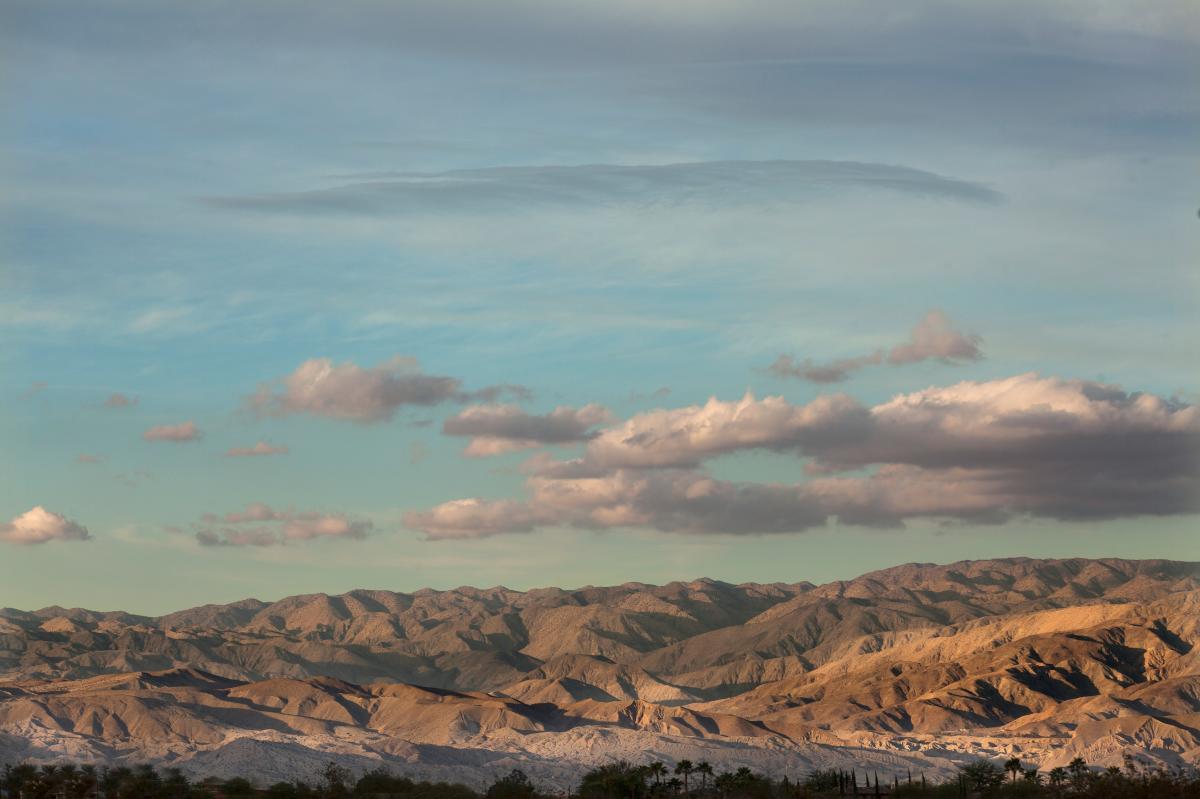 As mentioned in Reason No. 3, PSP's main terminal frames one of the region's most breathtaking views of Mount San Jacinto, for many visitors the most surprising and impressive natural feature of the valley. Also called San Jacinto Peak, the mountain rises abruptly from the desert floor to tower over the City of Palm Springs. On some days, in some lights, you imagine you can almost reach out and touch the mountain from every corner of the city.
Visitors arriving and departing from the airport behold the steep escarpment of the peak's northern granite face climbing from 800 to more than 10,834 feet in less than seven horizontal miles. No other mountain in the lower 48 states rises so high so fast, not even in the Sierra Nevada, Rockies or Tetons. Another box on your bucket list? Check!
4. Peaceful & Easy Feeling
The overarching sense of carefree living in Greater Palm Springs begins the moment you step off the plane. The relaxed vibe puts most travelers instantly at ease as the usual stresses of modern-day travel melt away.
This is in part due to the buildings' user-friendly design, views of majestic mountains and wide-open spaces and inviting courtyards accented with bubbling fountains, verdant stretches of grass and, of course, palm trees. Add in the warmth of the sun, short wait times and perpetually light traffic, and it's easy to see why Smartertravel.com named PSP one of the "Top 10 Most Stress-Free Airports in America."
5. Retail Therapy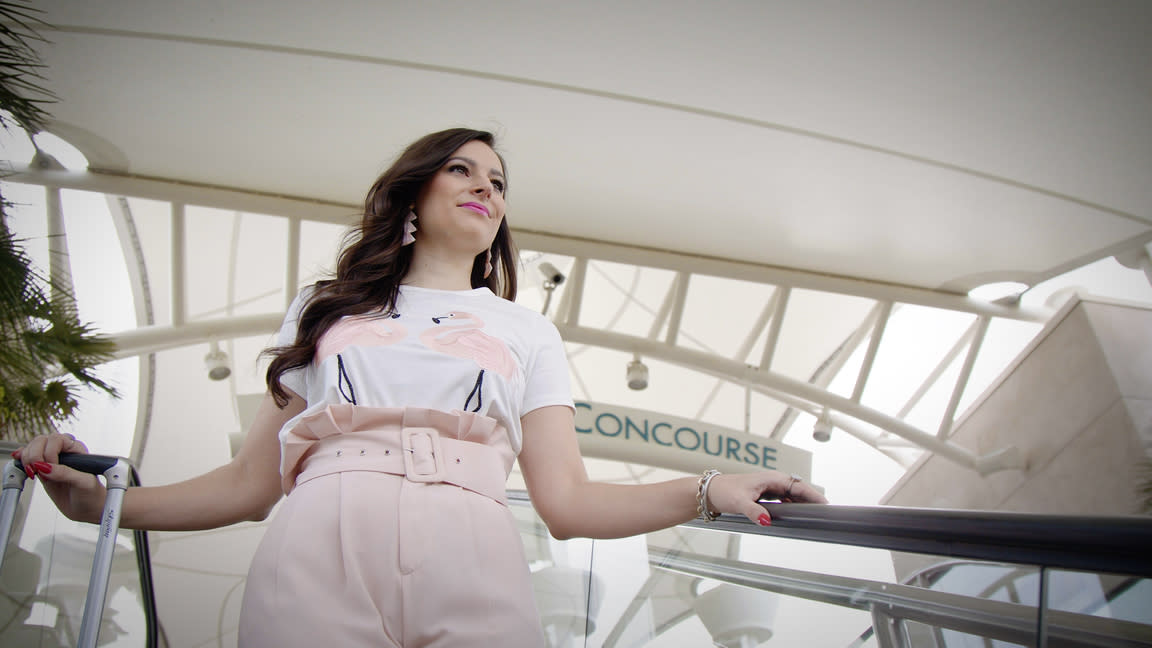 The multitude of magazines, books, snacks, drinks, sundries and souvenirs at the four locations of Desert News/Desert Mart/CNBC should meet most of your shopping needs. One outlet occupies the center terminal while three are beyond security checkpoints in the Sonny Bono and Regional concourses.
But if you find yourself with time to spare and looking for something a little more upscale, try Desert Marketplace/Brighton in the Sonny Bono Concourse. It carries a curated collection of casual clothing, jewelry, history books, gift-quality skincare products and souvenirs. Next door, the PGA Tour Shop adds an array of items for the golf enthusiast—many bearing the PGA logo.
6. Binge-worthy Food & Beverage
Two Starbucks address your needs with a full line of signature items—pastries, breakfast sandwiches, fruit salads, sodas and juices—in addition to tea and coffee specialties. You'll find them before security in the main terminal and in the courtyard area beyond security's checkpoint.
If the Hollywood history of the area piques your interest, you'll love the Celebrity Bistro & Bar. Its show-biz decor pays tribute to the many celebrities who have called Palm Springs home over the past 50 years. It serves breakfast, lunch, dinner, cocktails and more in a comfortable indoor-outdoor setting beyond the security checkpoint. A smaller version of the Celebrity Bistro serves sandwiches and snacks on the greeters' side of the terminal.
Or look for the Tap Room Bar in the Regional Concourse. It offers seated dining on quality food and beverage throughout the day, including salads, panini and a selection of items to go. Or, in the Sonny Bono Concourse, take a seat at the golf-themed 12th Fairway Bar & Grill. It offers indoor and outdoor dining for three meals and snacks, a friendly bar and a popular takeout menu.
And finally, a seasonal outdoor wine bar called California Vintages provides an array of California wines to taste or take home to share with friends and family and remind you of your Palm Springs experience.