When Empire Polo Club made its Coachella Valley debut in 1987, it became an instant icon. As Greater Palm Springs' largest special events facility, the 250-acre equine-oriented venue is lauded for its 12 grass polo fields within a multi-faceted facility considered among the finest in the United States.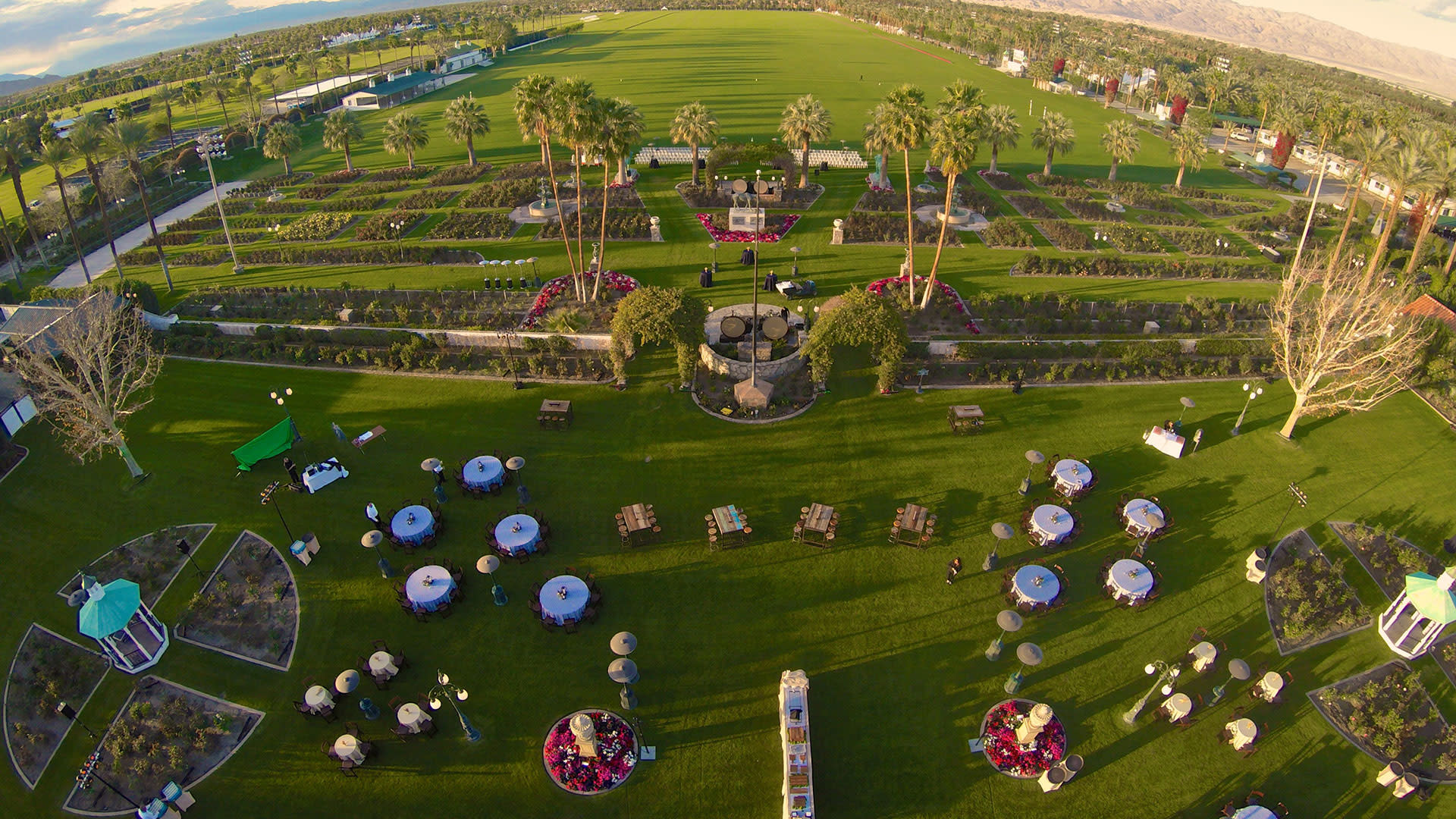 Ponies, mallets and chukkas aside, Empire has also been tapped for horse shows and rodeos. Equestrian events can ride high with stabling for 500-plus horses, tack rooms, three exercise tracks and a 2,000-capacity indoor equestrian arena measuring 150 x 300 feet.

Annual grass-based action includes co-ed Sand Storm Lacrosse Tournaments and The Kennel Club of Palm Springs Dog Show that are both held in January.

As with its natural turf, Empire's fame continues to grow via a roster of non-polo sports competitions that include the prestigious Team U.S.A. 2015 National Field Hockey Festival. The international tournament drew more than 7,000 participants and spectators from the U.S.A., Canada, Europe and the Caribbean, as well as 65-plus colleges scouting talent.

Beyond additional athletic endeavors that include soccer, lacrosse, and track and field, the Indio oasis ramps up April weekends with the mega-watt Coachella Valley Music & Arts Festival and Stagecoach Country Music Festival. Recently, Desert Trip followed a similar dual-weekend format starring music legends Paul McCartney, Neil Young, The Rolling Stones, Bob Dylan, Roger Waters and The Who.

Beautifully landscaped function areas up the ante for indoor and outdoor social soirees that coincide with competitions, tournaments, festivals and corporate events. The Tack Room Tavern and Date Shed Nightclub also create unique gathering spots for event organizers to hob knob with VIPs.

The Forum features 48,000 sq. ft. of enclosed space that opens to a regulation polo field with an additional 150 x 300 yards of outdoor area. Overlooking the field, enchanting Medjhool Lake is garnished with plush foliage, stately palms, stone walkways, footbridges and its signature Olympic Peak Tent trio that provides 24,000 sq. ft. of covered function space.

Hacienda del Toro twists the tone with three acres of landscaped gardens and a bird aviary, while the Rose Garden sits amid lush foliage enhanced by enchanting statuary, fountains and three Victorian gazebos. Its 5,000-sq.-ft. Pavilion is spruced up with elegant crystal chandeliers.

Venue Specs
12 grass polo fields
2,000-seat polo arena
2 exercise tracks
Stabling facilities for 500/turnouts (pipe stalls, box stalls & tack rooms)