An oasis of nine distinctive Coachella Valley communities, Greater Palm Springs dazzles with blue skies, multi-hued mountains, turquoise pools and pristine greens of more than 115 golf courses. Graced with sunny weather year-round, this legendary retreat has proven a perennial favorite among those into healthy lifestyle diversions that inspire and reward with boundless energy.
As the fitness and nutrition platform continues to pick up steam, savvy meeting planners are collaborating with venues to foster healthy food choices. In fact, the National Alliance for Nutrition and Activity has even put together a Healthy Meeting Toolkit to help planners create meetings and conferences that promote both healthy eating and physical activity.
Luckily, nutritious food options are bountiful in Greater Palm Springs. With its 300-day growing season, the Coachella Valley is a natural with a cornucopia ranging from fresh citrus, table grapes and a mother lode of dates to lettuce, peppers, onions, sweet corn, carrots and broccoli.
"Southern California has no shortage of amazing chefs, and they love it here in part due to the bounty of fresh grown produce at their fingertips," says Rick Blackburn, Vice President, Convention Sales & Destination Services at Visit Greater Palm Springs.
"Picture having a catered dinner at the edge of a farm, with everyone seated at a long table. It's 75 degrees and everything your attendees are eating was grown only steps away. You can't do that in too many places, especially where the weather is perfect!"
Chris George, Director of Marketing at La Quinta Resort & Club, a Waldorf Astoria Resort, agrees. "Planners continue to gravitate towards foods focusing on fresh and locally sourced ingredients," says George. "Especially as meeting attendees spend hours inside of a boardroom, we value the importance of pairing fresh food with fresh air."
The resort's culinary team has crafted a menu of wholesome, high-quality nosh that be consumed "on the go" while meandering along pathways through the 45-acre grounds between sessions. "This healthy 'fast food' approach maximizes busy schedules and allows attendees more time to enjoy the beautiful desert landscape," says George.
"In the past, planners would typically ask for items that followed the latest 'diet' trend," says Hillary Byrne, Director of Catering Sales at Renaissance Esmeralda Resort & Spa, Indian Wells. "We've noticed a shift in this mentality over the last year and see that planners are now focused on ensuring healthy cuisine encompasses a wider scope for their attendees." In that vein, the resort incorporates juice bars for customizing concoctions, poke bars and "street food" setups.
It's all about balance. "They need to ensure they're providing enough options that focus on individual needs and lifestyles," Byrne says. "Planners also need attendees to be properly fueled to be at their maximum performance level so they can learn, network and achieve the overall goals of the meeting."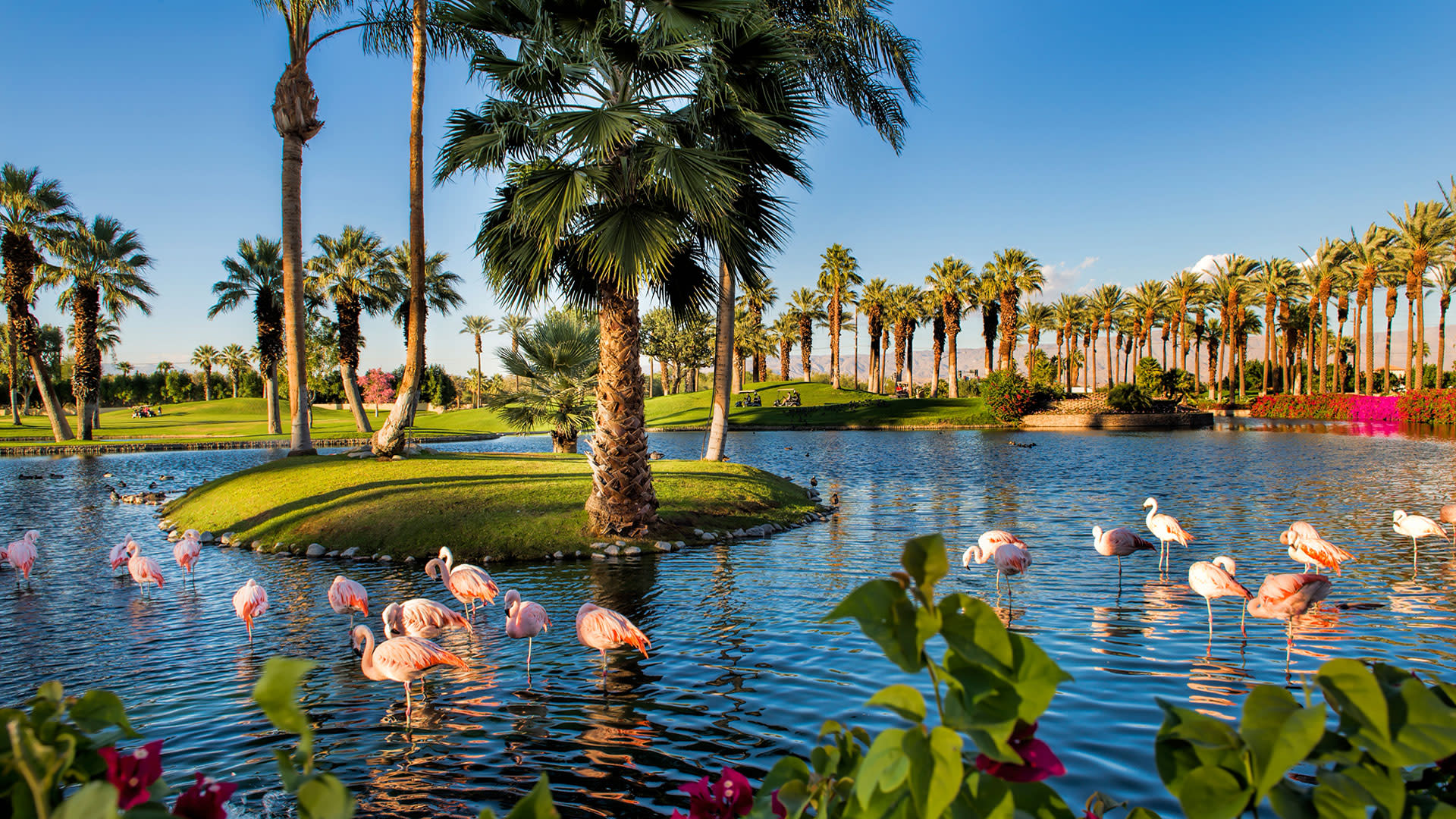 According to Executive Chef Thomas Horner, JW Marriott Desert Springs Resort & Spa adheres to "innovation in presentation." "The type of meeting and what purpose they seek to accomplish in the meeting is the first qualifier," says Chef Horner. "Then it's about bringing the purpose out in the menu style they seek." 
The chef explains that when meetings are designed for decision-making, less is more. "Since they're likely tired from deciding, we'll do pre-portioned nuts and home-made granola bars for snacks between sessions. If they are there to create, then adding items that can be personalized to each person can showcase their individuality – like a make-your-own smoothie break."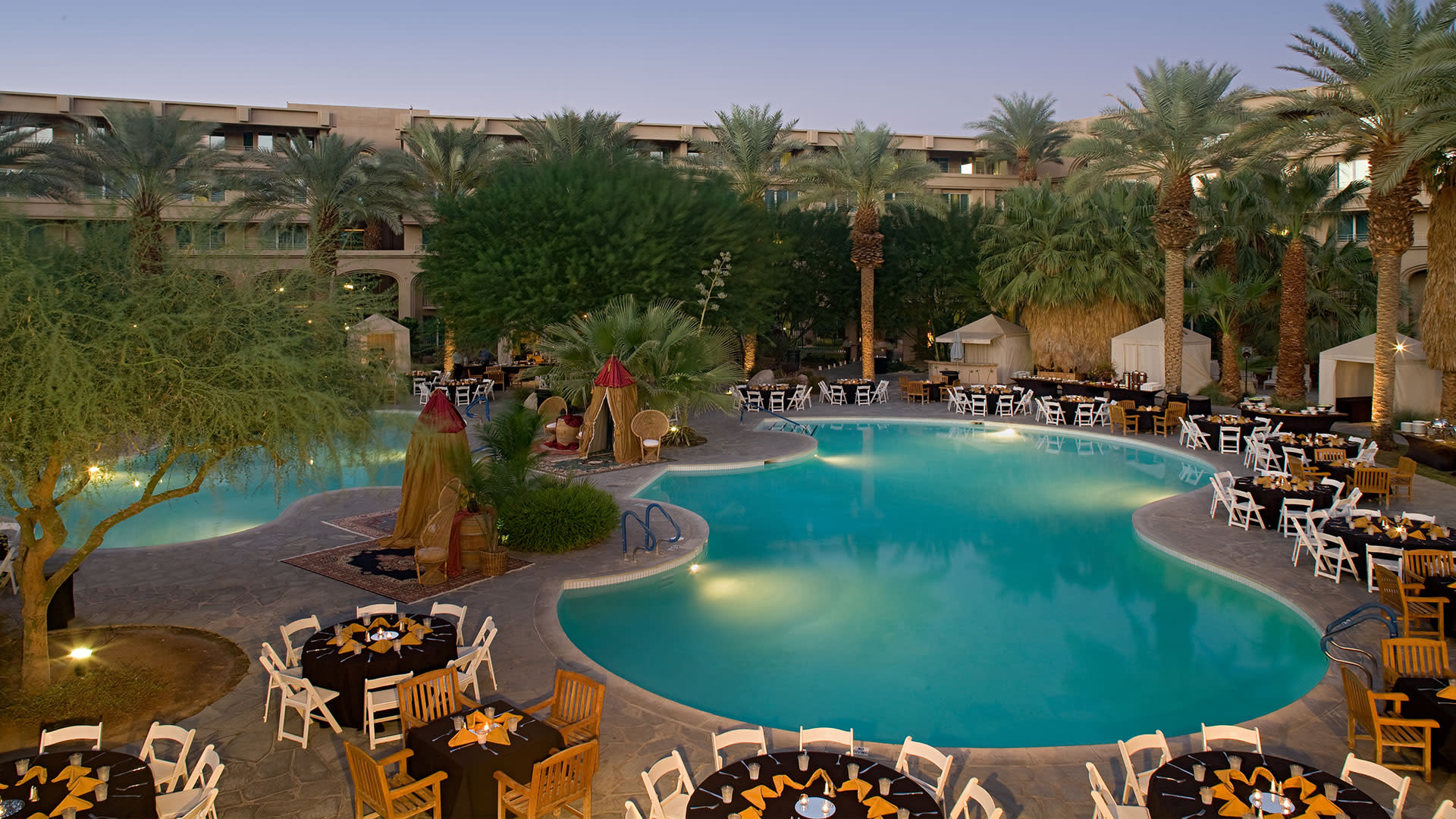 The culinary team at Hyatt Regency Indian Wells Resort & Spa turns to a scratch approach from house-baked breaks to stocks thickened by reduction rather than agents packed with preservatives.
For a power morning break, Chef Chris Mitchum relies on superfoods to replace those unhealthy sweet and soda fixes from a bygone era. "We'll do Petite Hand Fruit from Kingsburg Orchards, Gless Ranch, Drake Larson Ranch or Brittany Line paired with a create-your-own yogurt parfait," says Chef Mitchum. As figurative icing on the cake, Hyatt Regency's anti-oxidant break seduces with single origin dark chocolate, dried blueberries, pomegranates and California almonds.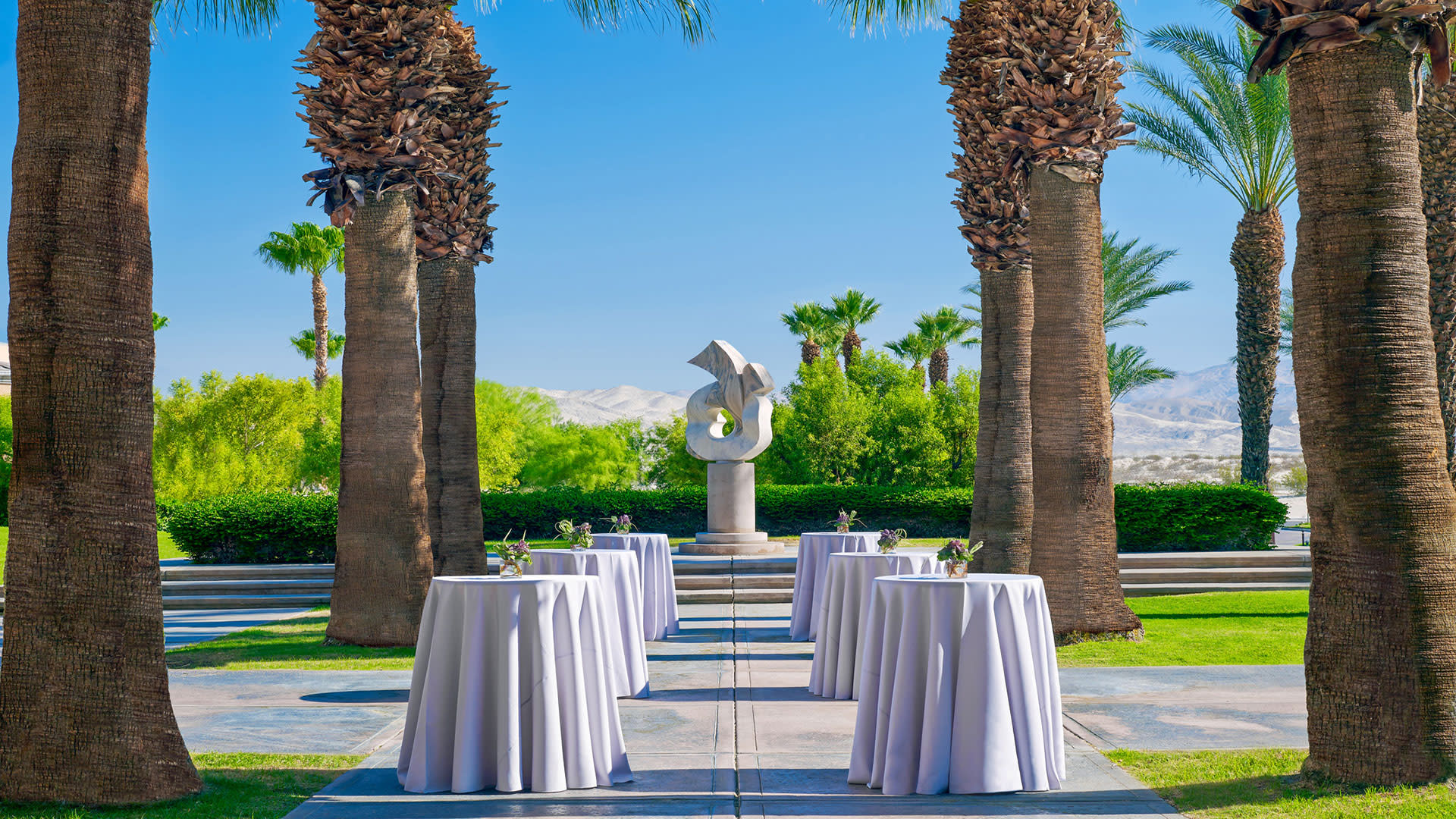 Westin was among the trailblazers in the healthy cuisine scene with its SuperFoodsRx. And that plays in perfectly with the evolving culinary mindset. "The days of donuts are over," says Jim Pedone, Director of Sales and Marketing at Westin Mission Hills Golf Resort & Spa in Rancho Mirage. "What were once bowls of candy are now bowls of Superfoods. SuperFoodsRx really amplifies in an environment like ours where we grow what we use."