Greater Palm Springs' agriculture scene continues to flourish with vast expanses of rich land supporting year-round growing seasons. That's especially fortunate in a tourism-based economy where conscientious visitors crave locally-sourced sustenance for refueling!
From citrus, melons and grapes to peppers, artichokes, lettuce and broccoli, this fertile region yields a bounty of sustainable crops for chefs to perfectly pair with other area ingredients in the ultimate farm-to-fork fare.
It's nearly impossible to deny the magnetic appeal of our meeting oasis' dramatic settings that are primed for soft to extreme adventures as well. Planners can position attendees literally at the doorstep to rock climbing at Joshua Tree National Park, hiking to the San Andreas Fault Line, horseback riding or biking along Indian Canyon Trails, off-roading through tangled terrain or simply soaking in the scenic splendor from the Palm Springs Aerial Tramway's 8,516-foot Mountain Station.
Planners are presented with a smorgasbord of sumptuous opportunities welcoming food-centric attendees to savor the oasis' cornucopia one bite at a time.
La Quinta Resort & Club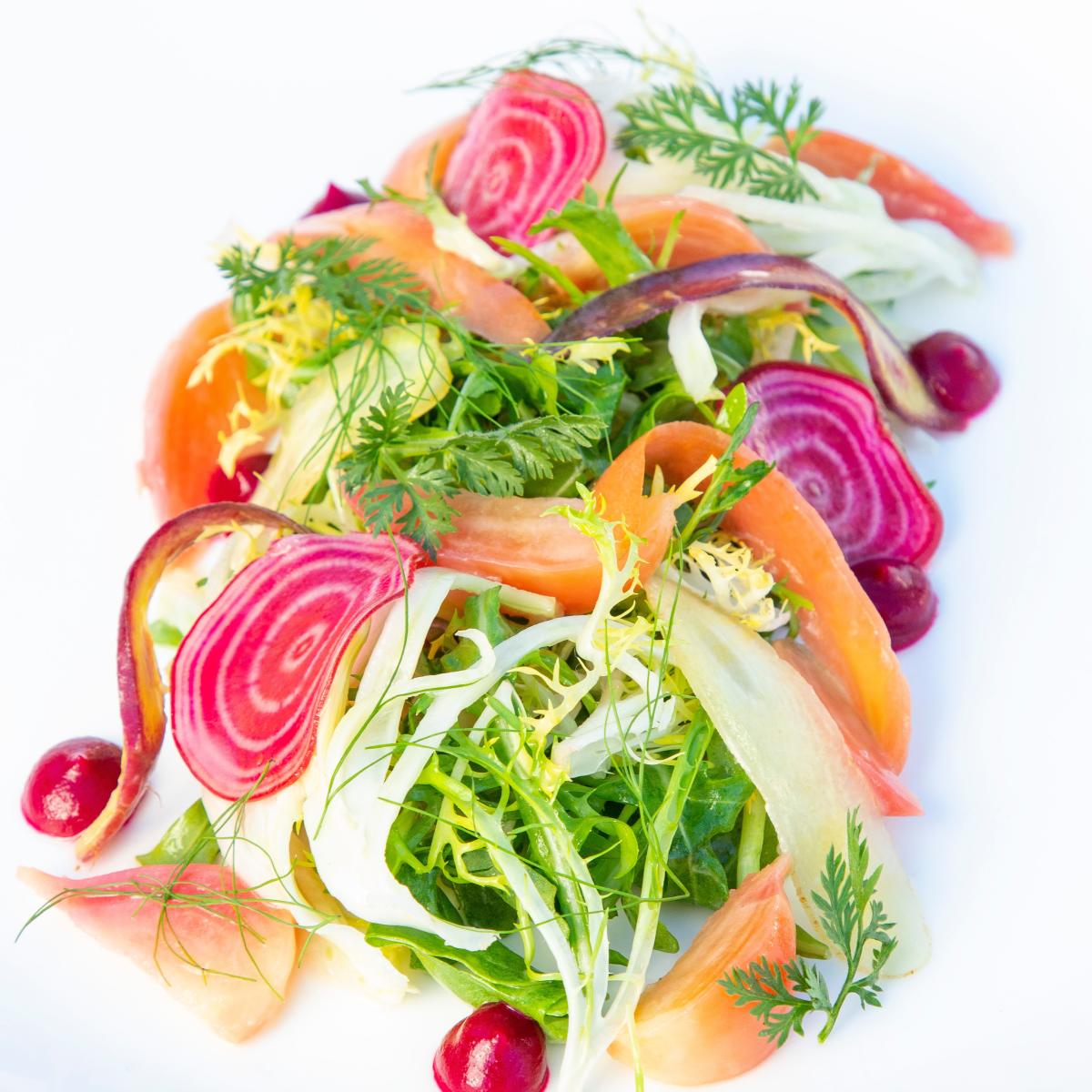 Amid 45 acres of lushly landscaped grounds, La Quinta Resort & Club flaunts citrus groves flourishing with juicy oranges, tangerines, grapefruit, limes and lemons that ripen during the winter.
Easy access to homegrown consumables ignites the creative juices of a talented culinary team helmed by Executive Chef Andrew Cooper. The on-the-go chef scours La Quinta farmer's markets and Greater Palm Springs purveyors for the freshest, most fascinating finds to share in the resort's seven dining venues.
Among Chef Andrew's favorites are dates and quail, with Palm Springs' Newport Meat Company as a preferred source for the latter. He often leans toward a quail dish to serve during special events for displaying the resort's sustainable nosh practices.
The chef taps into 100 percent local ingredients for his signature Palm Springs Date Lacquered Squab with Preserved Artichoke, Micro Sorrel, Fresno Chili, Pasilla Squab Jus.
At TWENTY6, Chef de Cuisine Sergio Garza nods to a true farm-to-table experience with fresh tomatoes harvested literally behind the Indio fruit and vegetable stand of Madison Street Produce.
Born and raised in Michoacán, Mexico, the chef doubles the pleasure of this almighty vine fruit in the modern American bistro's Tomato Gazpacho garnished with Tomato Cucumber Relish, as well Spaghetti with Meatballs marinara sauce.
Shields Date Garden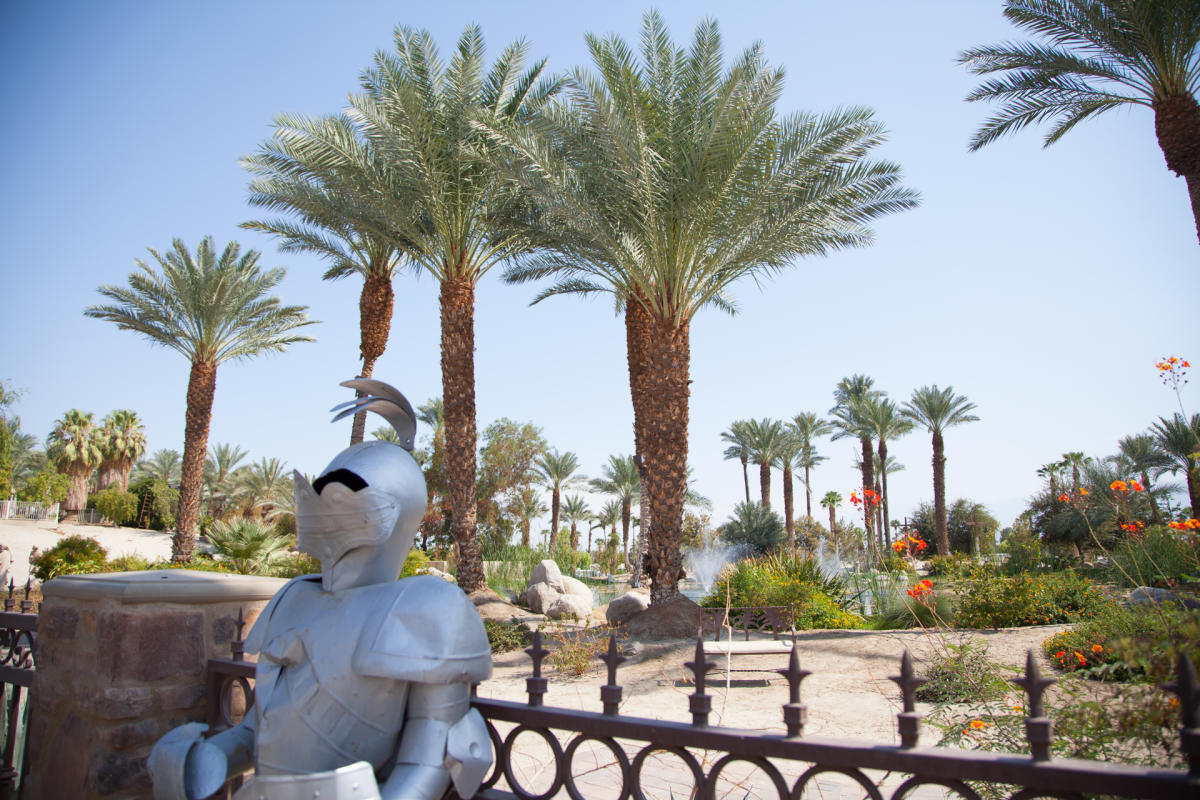 Perhaps nothing says Palm Springs quintessential in the edible realm sweeter than the sustainable date. For nearly a century, Shields Date Garden has stood as a desert beacon for thirsty motorists driven to refresh with an iconic date shake.
In the same Greater Palm Springs site, as it has been since its 1924 founding by Floyd Shields, the 17-acre farm's palm groves prosper with the pioneer's exclusive "Blonde" and "Brunette" dates, plus Medjool, Abbada, Barhi, Delgate Noor, Halawi, Khadrawi, Thoory and Zahidi varieties.
Beyond the shake, these sustainable darlings star in dishes served at Shields' 40-capacity Café and 200-capacity outdoor patio. Think Date Pancakes, plus oatmeal, spinach salads and burgers garnished with the semi-dry, nutty Deglet Noor.
Most agree that all nosh is better with bacon. The Café's chef appeases with Signature Stuffed Dates, where large, creamy "King of the Crop" Medjool are first filled with jalapeno, bleu cheese and prosciutto, then wrapped in bacon, and finally finished with a shallot demi-glace and balsamic reduction.
Tallgrass Hiking & Tours
Bringing a Shields stop into the fold, Tallgrass Hiking & Tours hits the heart of eastern Coachella Valley's growing area on guided agricultural tours. Attendees can ogle local farmers as they plant, cultivate and harvest massive crops that will potentially reach their plates in Greater Palm Springs eateries.
Sustainable sustenance sightseeing rolls out across acres of grapes, groves of citrus fruits, majestic fields of row-crop vegetables and dates, naturally.
The Westin Mission Hills Golf Resort & Spa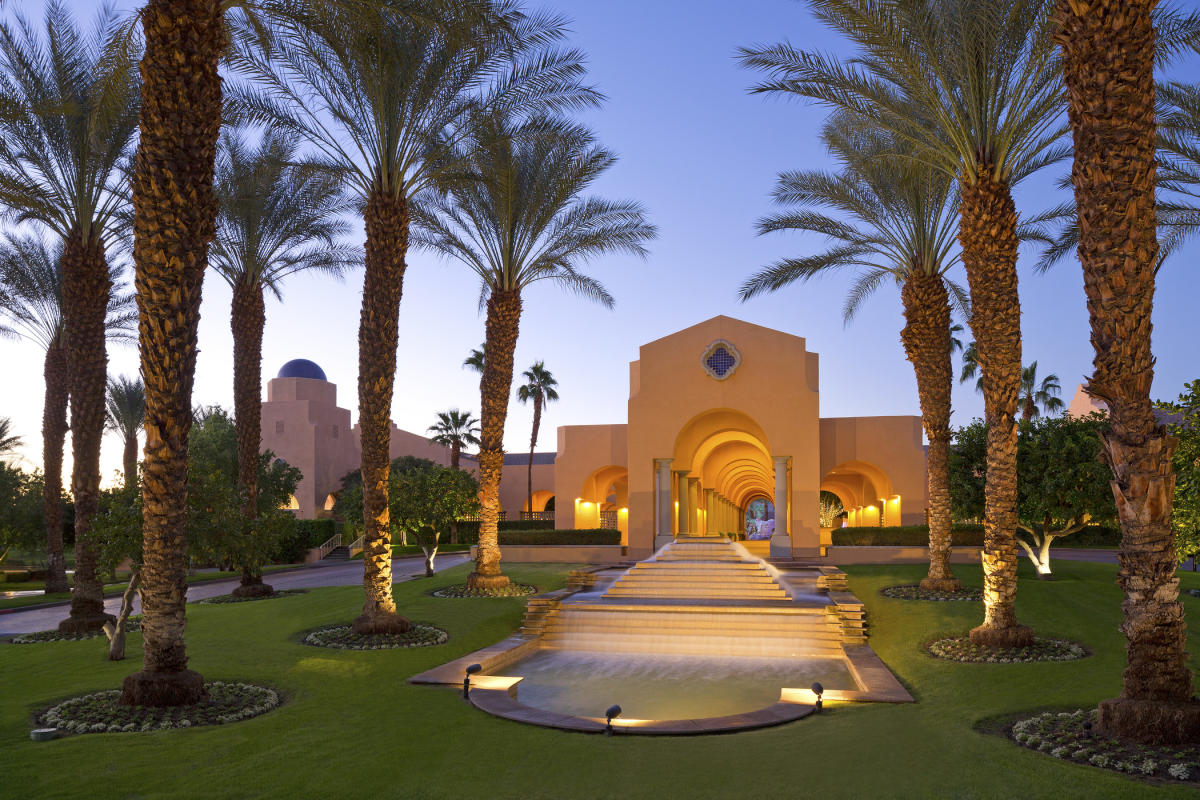 Elevating the sustainability buzz, The Westin Mission Hills Golf Resort & Spa's "Dilbert's Desert Honey" is harvested onsite by multi-talented Master Beekeeper and Executive Chef Joel Delmond.
Managing the resort's onsite apiary, the James Beard honored chef sources golden nectar twice each year in a responsible manner that protects resident bees. The surrounding gardens brim with citrus, herbs and an olive tree that enhances flavor.
Harvested honey and beeswax also sweeten The Spa at Westin Mission Hills' treatments via body polish applied in Honey Hydration Body Wrap and Body Scrub therapies. The Honey Massage further elevates the bliss with a mask of warm beeswax that rebalances the body's energies.
Miramonte Indian Wells Resort & Spa
Flowing between olive trees, citrus groves and gardens, Miramonte Indian Wells Resort & Spa takes full advantage of its gorgeous setting in the property's innovative restaurant and lounge menus. 
These are merged with others sourced from local farmers to create such dishes as Mediterranean chicken drizzled with a roasted red pepper Mediterranean sauce and served with chorizo pilaf. 
Certified Farmers' Markets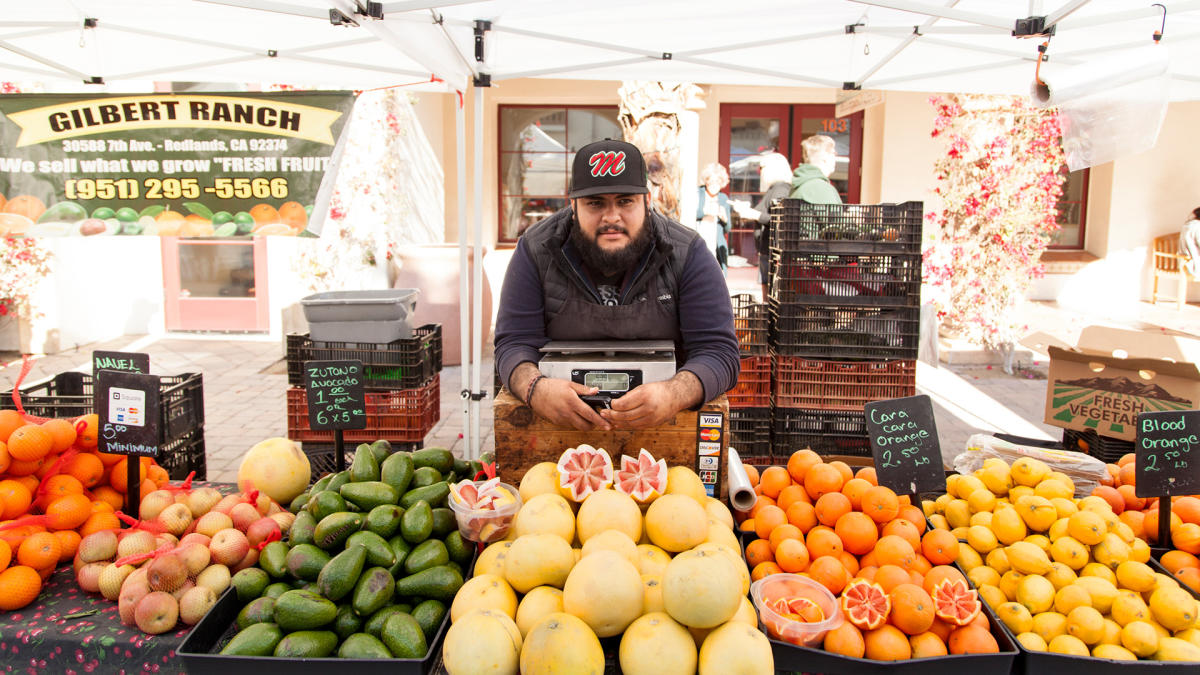 For team-building with a delicious edge, planners should arm attendees with a sustainable shopping list for sourcing at one of Coachella Valley's Certified Farmer's Markets. Then relish the competition as they slice, dice and prep their harvest in a chef-led cook-off.
Three exclusive organic markets in Palm Springs, Palm Desert and La Quinta promote small local businesses by featuring farm-fresh produce, delicious dips, wild-caught fish, homemade baked goods, beauty products, artisanal cheeses, farm-raised meats and natural honey grown on California Certified farms. Upping the authenticity ante, farms reduce the carbon footprint through their locations within a 90-mile radius of the markets.