Some of the smartest meeting planners bringing groups to Greater Palm Springs schedule activities that combine team building and giving back. They know that corporate social responsibility (CSR) worked into a meeting or convention can be a powerful way to lock in the engagement of attendees. And lending a helping hand in the host community makes any out-of-town event that much more special.
Need convincing? Studies show that what's good for the charity is good for the volunteer—and good for the volunteer's employer. A survey by UnitedHealthcare and VolunteerMatch found that CSR promotes the health and well-being of the participants and also strengthens the participants' connection to each other as well as the sponsoring business.
Ready to jump in? Greater Palm Springs has a number of worthy causes for visiting groups to join, everything from saving the environment to fighting hunger and homelessness. The nonprofits leading these good fights invite you to leave an imprint on the community that will linger long after your event is over. And your attendees will take away a genuine connection to remember for a lifetime. Read on for a sample of five local options for groups wanting to give back.
1. Friends of the Desert Mountains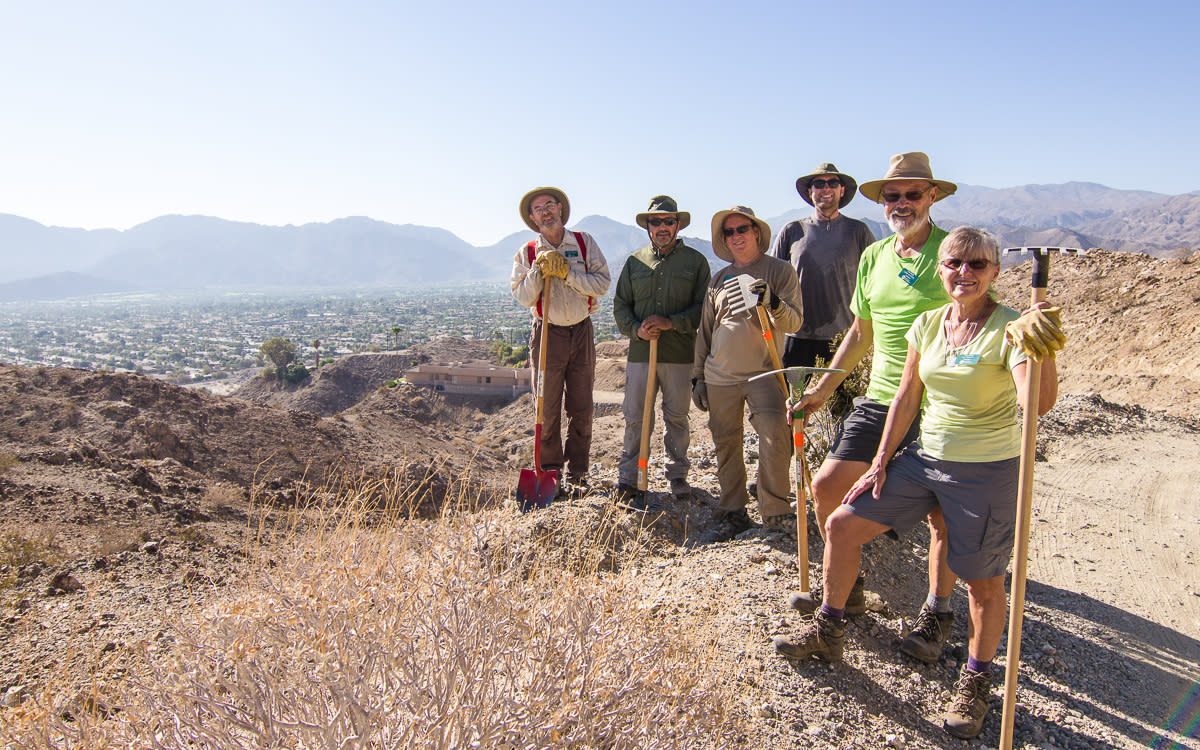 The mission of Palm Desert–based Friends of the Desert Mountains is to preserve the natural splendor of Greater Palm Springs; to support environmental education, conservation and research; and to act as the support organization for the Santa Rosa & San Jacinto Mountains National Monument.
The Friends can use your help throughout the year, and depending on the need-of-the-moment might deploy your group to help remove invasive species (a.k.a. pull weeds!) from a native habitat or collect litter from an otherwise pristine wilderness trail.
2. Martha's Village & Kitchen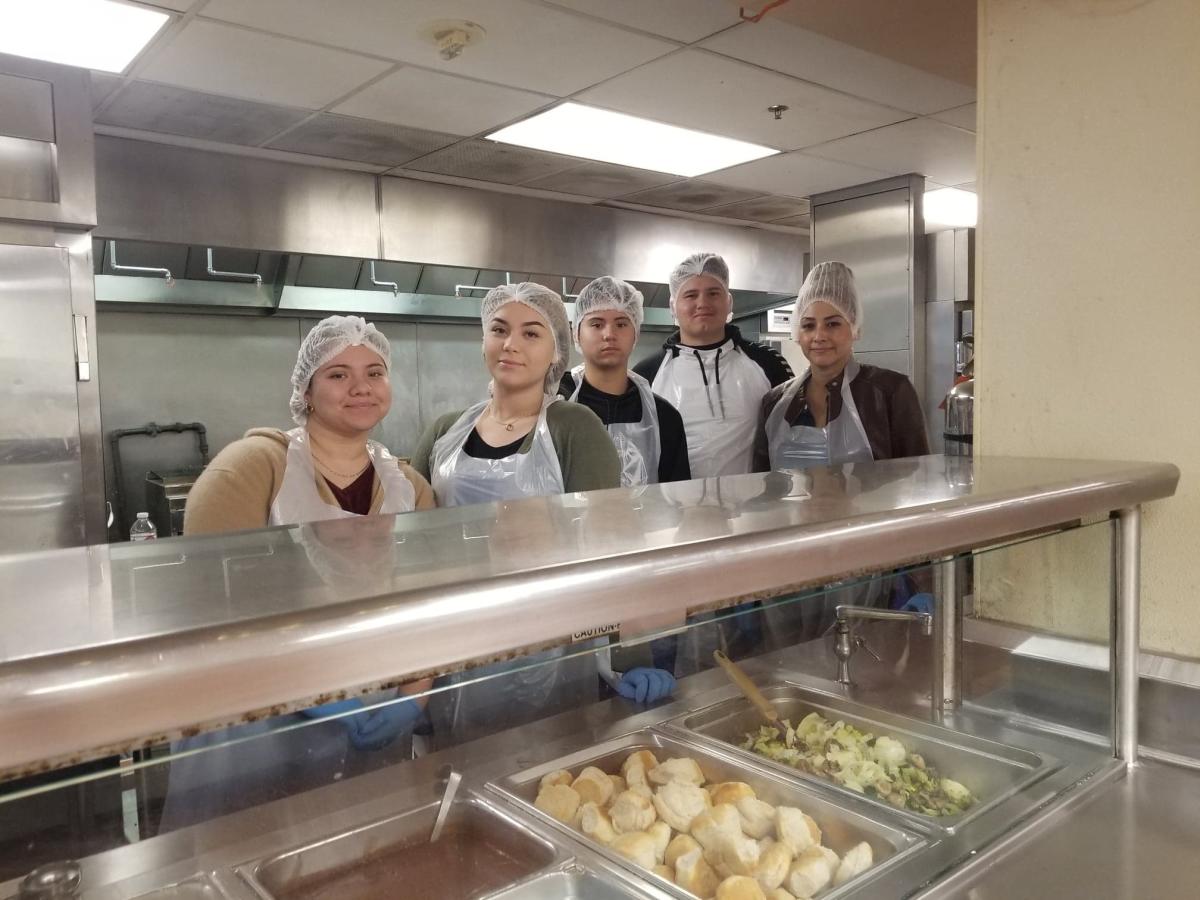 Now approaching its thirtieth year of operation, Martha's Village & Kitchen is one of the largest homeless support services in Greater Palm Springs. It provides 300,000 meals a year, emergency residential shelter, children's support and basic client services and referrals for families and individuals in need.
Volunteers at the Indio property might serve a meal, play with kids, help with property upkeep, teach a class or assemble bags of canned and dry goods for impoverished families in the community.
3. Habitat for Humanity of the Coachella Valley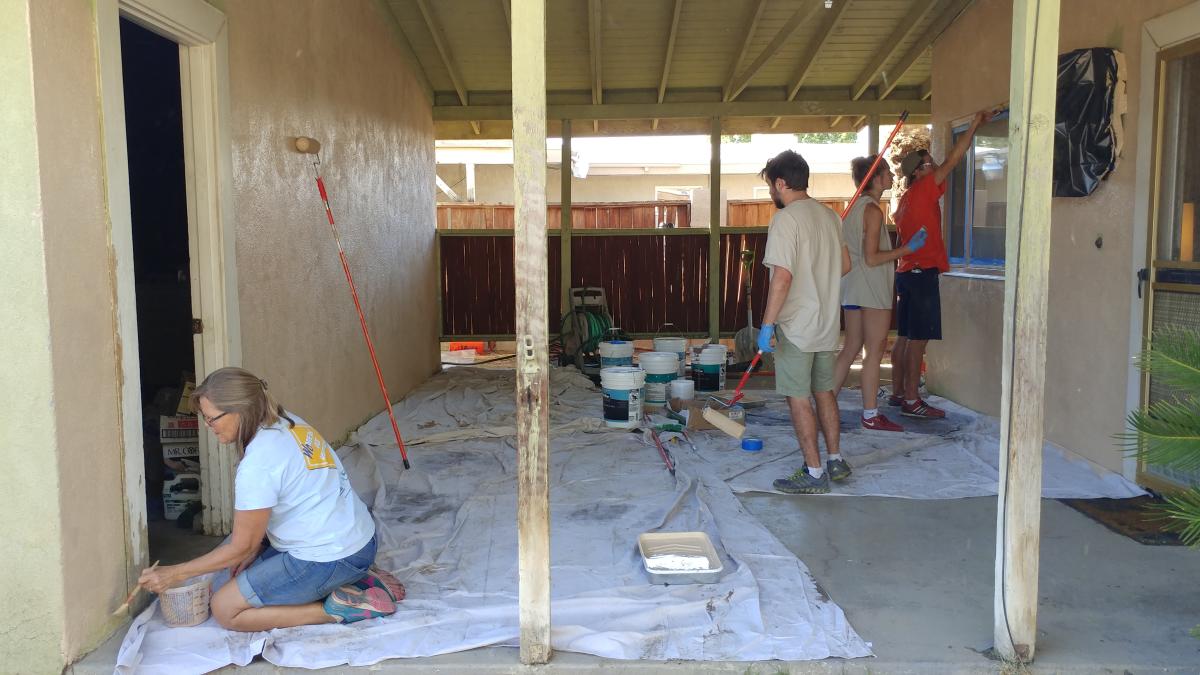 Palm Desert's Habitat for Humanity of the Coachella Valley builds homes for low-income partner families, operates a ReStore thrift shop to raise funds and donates appliances when necessary. But, according to Habitat's volunteer coordinator Tracy Powers, one of the best ways for visiting groups to pitch in is through A Brush with Kindness. Scheduled a few times a month from fall to spring, this volunteer-based program swoops in to quickly repair damaged or blighted properties for residents in need. Powers loves to see volunteers with building skills, of course, but also those who can help with minor repairs, yard work, cleanup and painting.
4. FIND Food Bank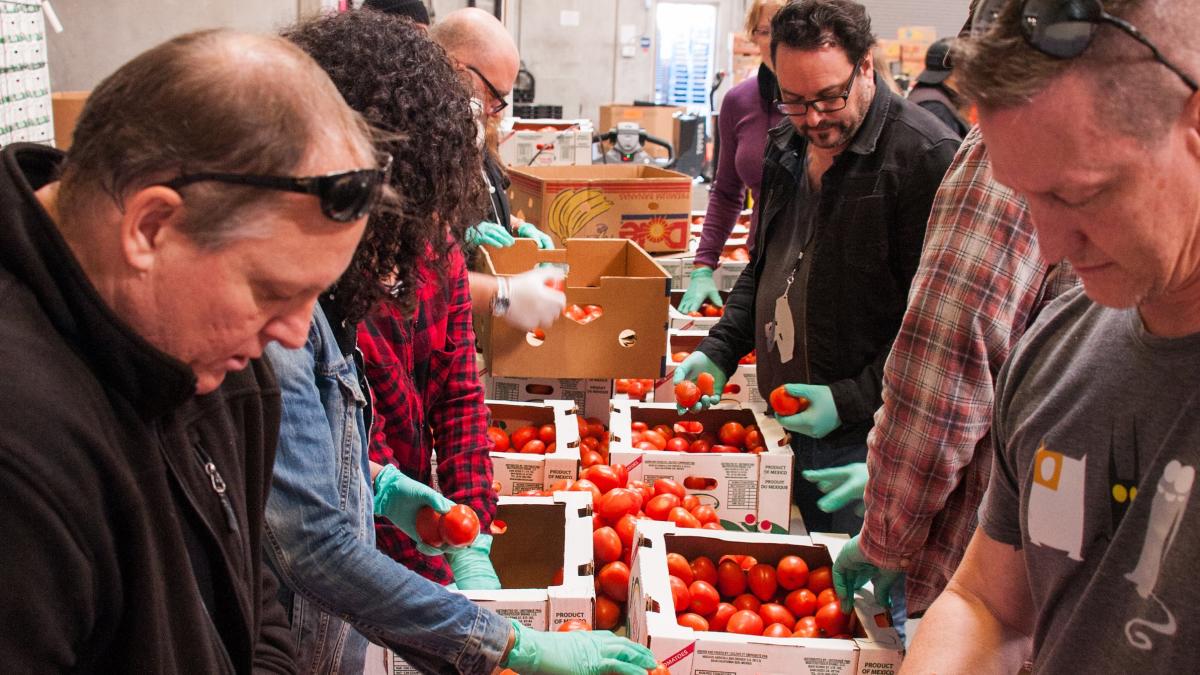 From its headquarters in Indio, FIND Food Bank touches the lives of more than 90,000 food-insecure residents in Greater Palm Springs and beyond. Inspired by the group's mission to fight hunger with compassion and commitment, volunteers participate throughout the year. Barb Smith, a partner in the destination management company ACCESS Palm Springs, says some of her visiting groups have especially enjoyed a team-building event called We "Can" Make a Difference, wherein teams compete to erect the best scale models of buildings using cans of food as the "bricks." Once the judges declare a winner, as much as $3,000 worth of canned goods go straight to the food bank.
5. Desert AIDS Project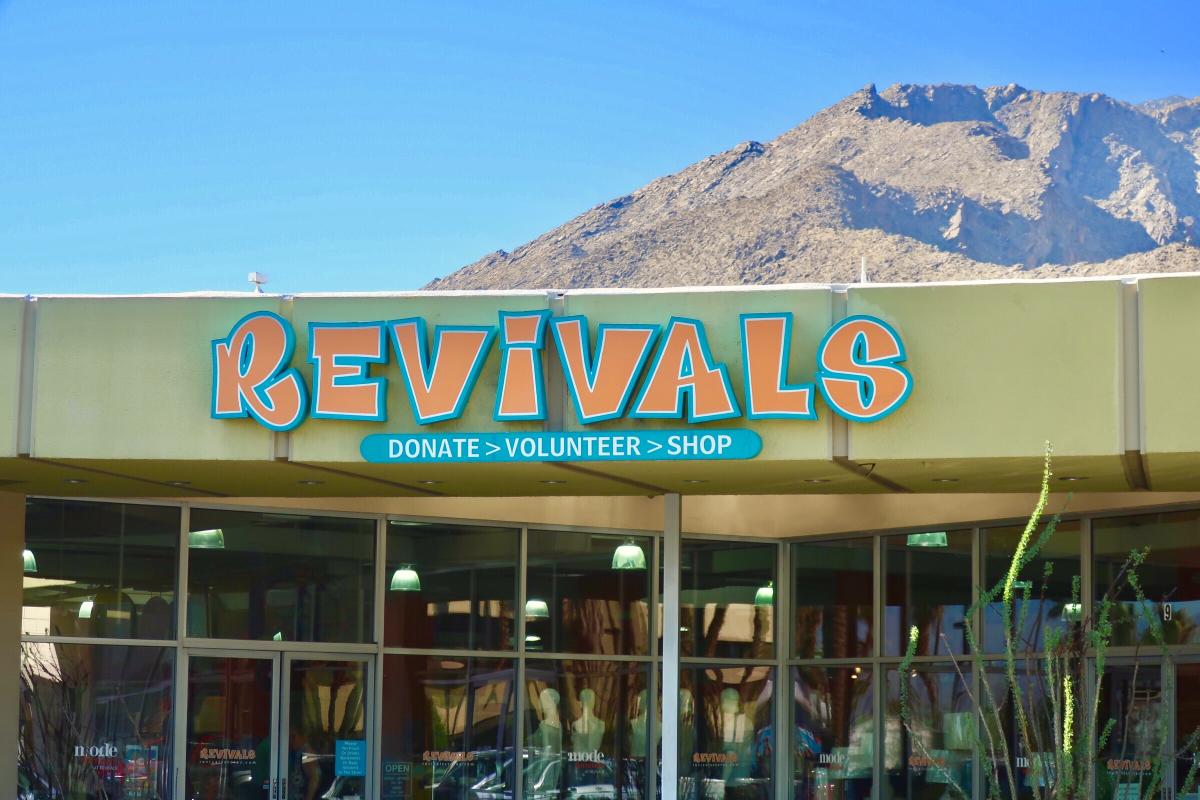 Volunteers, fundraising events and proceeds from a resale and vintage shop called Revivals support the Desert AIDS Project (DAP), which ensures that newly diagnosed HIV positive patients receive what they need to survive and thrive, plus regular follow-ups to safeguard their well-being.
DAP's Patient Assistance Program secures the proper medications at reduced cost and offers ongoing services finely tuned to each individual—medical, dental, mental health, social services, support groups and much more—all under one roof at DAP's Palm Springs location. Volunteer-program manager Charles Huff invites visiting groups to pitch in by processing clothing and other donations at the Revivals warehouse.